BT infrastructure arm continues prep for shutdown of 4,600 local exchanges.
"Exchange evolution" programme may last 20 years, although early-2030s to see most dramatic change.
Purchase of copper broadband services now halted in Salisbury.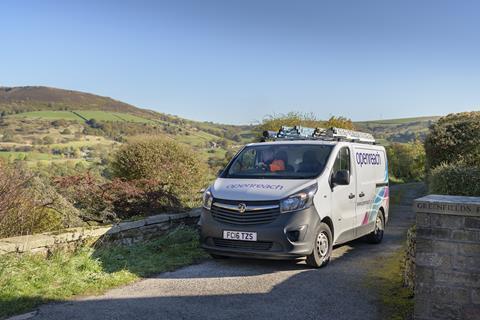 Openreach published a consultation document for its communication provider (CP) customers on "future handover architecture and exchange footprint".
The document was not made generally available, but David Belcher, Director of Strategy and Strategic Planning at Openreach, told ISPreview that the scope of the consultation was on proposals to close 4,600 exchanges throughout the UK.
As Openreach shifts from copper lines to an all-IP network, and ultimately full-fibre only infrastructure, Belcher explained that "many of these exchanges will eventually become unviable for both Openreach and CPs to operate from, so their closure will be a natural next step". He added that this was a "complex, long-term issue with implications for the whole industry".
You say you want an evolution
According to ISPreview, the consultation document refers to an "exchange evolution" programme lasting perhaps more than 20 years, although the cessation of copper services is expected by 2033, suggesting that all exchanges will be redundant well within that timeframe.
Openreach is aiming to exit at least 100 exchanges by December 2030. Full decommissioning of all equipment in those exchanges would then follow one year later. After that, the proposals apparently envisage an acceleration of the process, with the remaining 4,500 exchanges possibly closed by the early-2030s (a timeframe that may suit BT Group, with its sale and leaseback deal for its property estate with Telereal Trillium drawing to a close in 2031).
As it stands, Openreach has some 5,600 local exchanges. In a full-fibre network it expects to require around 1,000 Openreach Handover Points for CPs providing ultrafast broadband services.
BT has for many years stated that a full fibre network will drastically reduce the number of exchanges needed by Openreach to deliver services, and the total needed appears to be shrinking. Latest estimates cited by ISPreview suggested the estate will shrink to around 960. Earlier estimates had put that figure at between 1,100 and 1,200 exchanges for its post-copper infrastructure (BTwatch, #242 and #305). By September 2023, Openreach aims to stop selling copper-based products nationally in preparation for withdrawal of the PSTN at the end of 2025, although copper-based services are expected to linger until 2033.
Salisbury sorted
Leading the charge on copper shutdown is Salisbury. From 1 December 2020, customers in the city were not able to purchase a traditional copper landline or broadband service. Instead, if they want to upgrade or switch their broadband or telephone provider using the Openreach network, they can only order a full-fibre product.