SRN accord sees coverage obligations withheld, and operators will be expected to show similar cooperation to address contiguous spectrum requirements.
Timing and nature of the auction may yet change as Ofcom rethinks plans for the year as impact of coronavirus is felt.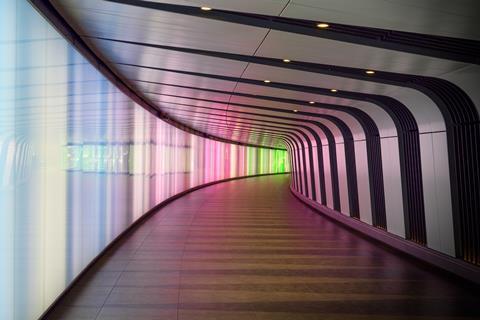 Ahead of the introduction of substantial social and economic restrictions in the UK intended to curb the impact of the coronavirus pandemic, Ofcom published what it expected to be the final rules for the auction of 5G‑enabling spectrum in the 700MHz and 3.6GHz–3.8GHz bands, broadly confirming revised proposals outlined in late‑2019 (BTwatch, #308).
Ofcom is set to award national licences for 80MHz of 700MHz frequencies and 120MHz in the 3.6GHz–3.8GHz range, although the precise timetable has yet to be disclosed, and is likely to be influenced by the pandemic.
Ten days after publishing its plans, the regulator announced a suspension of all existing consultation deadlines and information requests, and put on hold any new consultations, decisions, and information requests. Meanwhile, operators are lobbying for a change of plans in light of the crisis (see separate report).
5G auction rules: a brief overview
Assuming that the auction goes ahead broadly as planned, one key point is that the regulator has decided not to impose coverage obligations, primarily because EE, Telefónica UK (O2 UK), Three UK, and Vodafone UK finally came to an agreement with the government on the proposed Shared Rural Network (SRN — see separate report).
Other planned elements of the auction include the following:
A cap of 416MHz (37%) is to be imposed on the total amount of spectrum that any single mobile network operator (MNO) may hold. EE holds 26% of total useable spectrum, compared with O2 UK's 15%, Three's 21%, and Vodafone's 20%, with 18% still to be allocated. The regulator said spectrum shares have the "potential to change considerably as a result of this auction".
The auction will include a principal stage in which bidding for 'frequency‑generic' lots will determine the amount of spectrum won by each bidder in each band, followed by an assignment stage to determine the precise frequencies of lots won in the principal stage.
The assignment stage will contain measures to help defragmentation of holdings in the 3.4GHz–3.8GHz range, including a period for negotiation in which winners of lots in the 3.6GHz–3.8GHz band will be afforded the opportunity to agree the precise position of their lots. Such a manoeuvre is designed to give operators more chance to gain a contiguous block of spectrum.
Winners to work out defragmentation
Although enabling limited trading of allotted spectrum, Ofcom made it clear it has no intention of intervening to "guarantee spectrum contiguity for all operators", describing it as "desirable" but "not strictly necessary". O2 UK and Vodafone have repeatedly complained that this approach will harm competition. A report by The Telegraph said the two operators fear inconsistency of spectrum holdings could limit their choice of vendors, as Huawei Technologies' equipment is considered to be best for linking up fragmented slots.
O2 UK has previously claimed that Ofcom's policies have placed smaller rival Three UK in a "kingmaker" position — where it can attempt to extract windfall gains from rivals in exchange for shifting spectrum, or charge anti‑competitive rents as rivals fight to acquire larger contiguous blocks (Telefónicawatch, #136 and #137). Three holds two contiguous blocks of 40MHz and 80MHz in the 3.4GHz–3.6GHz band, gained via earlier M&A, and has a network-sharing partnership with EE that faces off with O2 UK and Vodafone's Cornerstone Telecommunications Infrastructure joint venture.