Home Office clears way for trial of network add‑on for airborne emergency workers, although evidently wary of technical issues that have soured broader programme.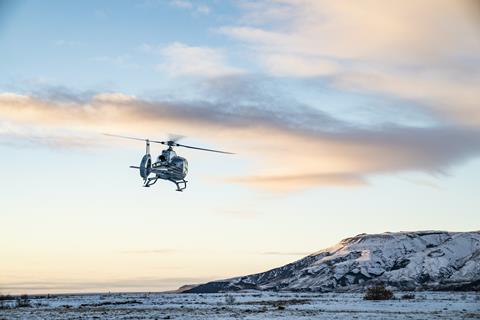 EE highlighted plans to bolt an Air-to-Ground (A2G) add‑on to the UK's troubled Emergency Services Network (ESN) through a tie‑up with Nokia and the Home Office. The aim of the project is to provide 4G data services to "airborne" emergency service personnel, with delivery focused on an altitude range of 500 feet–10,000 feet.
The partners said they are to conduct a seven-site pilot of the system "over the coming months", covering parts of London and North Wales, and ultimately plan to extend it to around 80 Home Office-owned base stations across the country (so appear focused on delivering wide propagation of services from a small section of the overall ESN footprint).
The A2G project appears to bring about Nokia's first involvement in and around the ESN scheme. The Finnish vendor inherited A2G expertise and technology assets with its 2016 purchase of Alcatel-Lucent, and recently supported the launch of the Inmarsat–Deutsche Telekom European Aviation Network broadband offering for airlines (Deutsche Telekomwatch, passim). In 2019 these A2G assets were sold by Nokia to SkyFive, a business set up by former executives of the supplier. Nokia retained responsibilities for A2G go-to-market and implementation, under that deal.
No promises for what looks like another point solution
The parties involved did not provide a timeframe for the system's full debut, no doubt conscious of the delays (and over-promises) that have created widespread and high-level criticism of the main ESN programme. Their statement was also noticeably light on detail regarding how the service will be integrated with the broader ESN service (if at all).
A further element not mentioned was whether unmanned aerial vehicles — which are being widely pitched as a new enabler for delivery of emergency services — are in line to be served by the A2G bolt‑on.
Small steps
Under the agreement with the Home Office, EE will be responsible for delivering active network equipment for sites that are set to be A2G‑enabled. Nokia will contribute "design support, network equipment, installation, and commissioning services".
Notably, the partners' statement indicated various aspects of the system will need to be validated "prior to the roll out of the final Air-to-Ground network". The Home Office wants to test "hardware capability over different terrain", the hardware deployment process, software capability, and "operational support of the complete Air-to-Ground service".
The Home Office has overall responsibility for the ESN — which is largely based on EE's 4G network after the operator secured a contract to support it in 2015, before its buyout by BT. The programme is running well over budget and beyond schedule, having been blighted by a shifting brief and technical setbacks. Most recently, the project was said to have made an abrupt switch in hardware focus after experiencing problems enabling device-to-device communications between the 4G equivalent of TETRA radio terminals (BTwatch, #296, #309 and passim). The programme's problems were laid bare in 2019, via reviews by the UK's National Audit Office and Public Accounts Committee (BTwatch, #305), and the Home Office has admitted the cost of installing and running the ESN will reach £9.3bn by 2037, £3.1bn more than originally projected. It is now not expected to replace the current Airwave system until December 2022 at the earliest, having originally been pencilled in for a 2019 launch.