BT aiming to embed with enterprise through the development of new ways to work with business enabled by 5G technology.
McRae his typically sceptical self on network slicing proliferation, but has faith in the underlying principles of the technology in the right circumstances.
The BT Chief Architect maintains that focus on long‑term technology gains, and not early adoption, has enabled a leap forward in cloud‑native service adoption.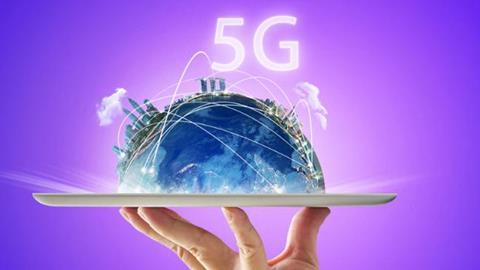 Neil McRae, Chief Architect at BT, highlighted the importance of improving the way operators collaborate with enterprise customers to ensure that a new class of services can be created once standalone 5G core networks are in place.
Speaking during an online panel session at the DSP Leaders World Forum 2020, McRae said one of the items at the top of his list is finding a "much more embedded" way of collaborating with customers, which he described as "a critical challenge for us."
Flanked by executives from Ericsson and Ciena's Blue Planet division, "who are two of our fantastic partners at BT", McRae also spelled out how BT wants to be viewed more as a technology company, not just as a provider of connectivity or telecoms services. "We are much more a portfolio of capabilities than a one-trick pony," he said. "I think if all you look at BT as is the connectivity partner, then you've probably really missed the value that we bring."
5G an opportunity, whichever way you slice it
The primary focus of the panel was how 5G can be a driver for new business services. Network slicing quickly emerged as a topic of discussion because of the technology's ability to allow networks to be tailored to meet the requirements of different applications.
As pointed out by Folke Anger, Head of Packet Core Solutions at Ericsson, a dedicated network slice offers much more flexibility when trying to serve the needs of different vertical sectors. The panel recognised, however, that the case for countless industry‑specific solutions was not necessarily the best way forward.
"I'm a slight sceptic on network slicing in the form of having hundreds or thousands of slices. There are clearly use cases that make sense… In my mind it's about finding the network characteristics that a use case needs and aligning the slices to that. But it's very early days. It's too early to tell what the right model is."

— McRae.
McRae cited the UK's emerging Emergency Services Network which will run on EE's network as an example of where a clear use case for network slicing can be demonstrated. However he also warned against making network slicing too complicated. "I think the kryptonite…of telcos is complexity. The minute that we make network slicing too complex, it will be very challenging."
The core of the matter
McRae also provided some insights into why a standalone 5G core is "crucial from a long‑term viability point of view in terms of how we operate and run the network".
A key element of a 5G standalone core is that it is "really built for automation", which McRae described as potentially the most important of the capabilities that will come with the adoption of the new network technology. "Moving towards that standalone full‑fat 5G core is really an important step for us all," he said.
BT is working with Ericsson on its cloud native core, and BT's Chief Architect could not stress enough the importance of adopting a cloud‑native mind‑set when implementing 5G. McRae predicted that it will become the basis for all operators' infrastructure in the near‑future as they emulate successful practices of the largest cloud services providers.
"You see the hyperscalers [are] able to effectively run 24/7 and very rarely have any interruptions to service, and that's a model that works extremely well for them, and we need to build on that model…I think all operators are going to be moving to that model over the next few years."

— McRae.
McRae suggested that BT's commitment to going cloud native had seen it resist early iterations of virtualisation for fear of complications down the line. However, he considers that the Group is now seeing the benefit of playing the waiting game with BT TV and BT Sport now "run entirely in a cloud‑native environment".
"In BT, we've kind of skipped the whole [virtual machine]‑based virtualisation because we just saw too many bottlenecks for it. Where we've been wanting to get to is straight to a cloud‑native architecture. It's meant things have taken longer for us a little bit, but actually we're starting to really see the benefits of that."

— McRae.