JV working with Kortical, Blue Prism, and Greenhouse Intelligence.
Algorithms predict mast cooling system failures to prevent overheating and outages.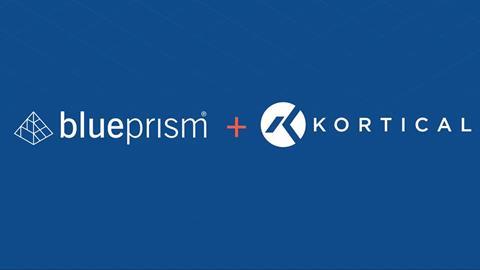 Mobile Broadband Network Limited (MBNL), the network-sharing joint venture between EE and Three UK, is using machine learning (ML) to perform predictive maintenance on cellular tower cooling systems in an effort to prevent service outages.
MBNL enlisted AI platform provider Kortical, enterprise automation specialist Blue Prism, and AI consultancy Greenhouse Intelligence to develop ML algorithms that predict when fan or air conditioning units located in cellular mast cabinets are likely to fail and cause overheating, which can disrupt services. MBNL uses the predictions to schedule maintenance before problems occur and avoid more costly emergency maintenance.
Kortical says its platform catches 52% of failures before they happen across MBNL's 22,000 towers, according to a recent case study.
James Barber, Technical Contract Manager at MBNL, said: "Kortical have helped us start to address the problem of network sites overheating in an unpredictable way, and using their AI expertise, actually, forecasting when those overheating events are likely to occur".
The project is the latest example of how network operators are turning to AI and ML to improve operations efficiency and service quality. It also shows how AI and ML specialists are gaining traction in the telecoms sector. Deutsche Telekom's Deutsche Funkturm unit, which operates 32,000 cell sites in Germany, is using a robotics platform from Blue Prism, developed in partnership with T-Systems, to automate the processing of real estate lease agreements (Deutsche Telekomwatch, #98).
MBNL enters brave new AI/ML world
Kortical pulled together a huge amount of static data that MBNL held on mast sites, such as maintenance ticket data and equipment details, and combined it with live data, such as smart-meter readings, to create the AI models. Processing all the available data, the algorithms were able to make "accurate predictions", noted Barber.
The exercise also gave MBNL insight into the value of its vast stores of data. Barber said that having worked with Kortical on AI, "we actually understood a little bit more about our own business" and that "we hadn't entirely realised some of the significance of the data".
It also appears that the predictive maintenance project was MBNL's introduction to AI/ML. "Kortical have been really patient with our journey in AI. We don't really have any background in using AI", said Barber. "I can't imagine our future without a lot more AI that we're currently having".
The automation-focused nature of the project chimes with MBNL's current, efficiencies-dominated strategic focus — as laid out on the JV's latest results filing. It is concentrating on "efficient running" of EE and Three's consolidated network, which is operated on MBNL's behalf by multiple managed service providers, according to the document. It is also in the midst of an "infrastructure renewal programme" to support its two parents' 5G rollouts. Despite this focus, the last financial year for which it has provided figures (to 31 December 2019/FY19) saw MBNL report increased operating costs related to outsourcing (+2.9%, to £3.96m/€4.37m) and contractors (+23.7%, to £17.65m). It also recorded a significant jump in headcount, with average monthly employees rising by 38%, to 170, with remuneration expanses rising sharply too. These increased overheads may well have been driven by an expansion of the scope of its business, in supporting EE and Three, during FY19. Its turnover, derived from charging of a Network Management Fee and Network Asset Usage Fee to the two operators, rose 13%, to £124.2m.
MBNL speculation heats up
While MBNL works on preventing its masts from overheating, there has been recent speculation about its ownership as Three might be seeking to sell its mast infrastructure. According to The Sunday Telegraph, which cited unidentified industry sources, Three is exploring the possibility of selling masts to fund the rollout of 5G and fibre networks, and smooth the path to a possible merger with a rival.
Based in Reading, MBNL was established in 2007 by T-Mobile UK and Three. EE became a partner in 2010 following the merger of T-Mobile with Orange UK, and subsequent formation of Everything Everywhere (now EE).

Michelle Donegan is an experienced telecoms writer and has been contributing as a reporter and news analyst for TelcoTitans since July 2020.