Siloed IT for BT, EE, and Plusnet creates cross-selling challenge.
Vendor selection process for IT overhaul has been going on four years and is not yet complete.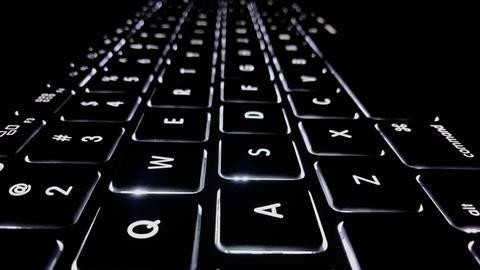 BT Consumer shared candid insight into an IT project that is taking longer than expected and holding back cross-selling ambitions for the operator's three consumer brands in the UK.
Speaking during the TM Forum's Digital Transformation World Series virtual event, Andrew McCullough, Principal Technology Partner at BT Consumer, explained that each of BT's consumer brands — BT, EE, and Plusnet — is supported by distinct IT stacks. The siloed nature of these systems creates duplication for IT maintenance and a "fundamental lack of any cross-brand capability", he said.
Since each brand has different system requirements, BT's contact centres have not been able to coordinate marketing and sales from one brand to another — say, to present Plusnet customers with offers from EE or BT. "We really struggled to build any cross-brand experiences", primarily due to IT constraints, said McCullough.
BT acquired Plusnet in 2007 and EE in 2016, and has positioned both their offerings within a "multi-brand" strategy that also features BT-labelled services. The BT Consumer case study, presented at the TM Forum's online event, offered a behind-the-scenes look at the challenge legacy IT systems pose to the operator's broader strategic ambitions.
BT Consumer's goal is to consolidate the separate stacks onto one "brand-agnostic core". But McCullough acknowledged that such a significant IT transformation would take multiple years and "a lot of money" — and noted that such an investment in "one single shot" would not be possible for the operator.
Instead, BT's approach is to evolve its IT systems gradually and add a "layer of agile IT" on top of the existing systems for each brand, starting with sales systems, with the goal of launching new products and experiences more quickly.
The idea is that the IT overhaul will enable BT to unlock growth from selling new propositions across its existing consumer marques, as well as to launch new brands.
"If we get this transformation right… we've got all this brand-agnostic capability, [then] we can actually use this new IT stack to launch more brands. Brands should really just be an attribute in this new BSS stack, making IT no longer the leading cost of growth in that direction", said McCullough.
This ability to cross-sell is at the heart of BT Consumer's evolving strategy, with divisional Chief Executive Marc Allera identifying the closer integration of systems, including CRM, billing, customer identity, and customer service interfaces, as a key change that will enable BT Consumer to come good on its promise to leverage multi-brand opportunities.
Speaking during the Group's October 2020 Consumer Business Briefing, Allera noted that of the 15 million UK households subscribing to a service from a BT brand, only 21% are currently taking both broadband and mobile from the operator (see separate report and upcoming strategic update report). The convergence of systems will be particularly significant to growing this percentage as BT Consumer will, for now at least, focus on maintaining distinct brands. BT and EE will promote their own product strengths in fixed and mobile with the division pushing a "best of both" approach, but with the division's direct channel expected to be able to seamlessly manage the needs of customers taking separate services.
Long road to IT transformation
McCullough summed up the status of BT Consumer's IT evolution with the U2 lyric "I still haven't found what I'm looking for". He said a vendor selection process started four years ago (presumably linked with the early-2016 EE takeover) for "strategic product catalogue capability" and the process is not yet complete.
At one point the operator was about to make its choice, but then halted the process and conducted another review. Rather than simply selecting a catalogue vendor, the operator now wants to find solutions for both "catalogue customer order management and digital journey capabilities".
McCullough shared some lessons learned from this vendor search, including a need for patience and willingness to listen on the part of both vendors and operators, because the decisions some operators are making are "massive" with a high level of risk attached.
While acknowledging the work the TM Forum has done on interoperability and standardising application programming interfaces for telco IT systems, he said that more effort was needed on standards to get products from different vendors to work well together.
He also cautioned against getting rid of existing IT systems too hastily. "If we at BT had decided four years ago to turn off the taps of investments to our existing IT, putting all the chips on 'transform hard and fast', we'd be in a sorry state now", he said. Implementing changes incrementally allows IT systems to continuously support the brands, he argued.

Michelle Donegan is an experienced telecoms writer and has been contributing as a reporter and news analyst for TelcoTitans since July 2020.