Jansen's BT more focused on regulatory leeway on build than government handouts.
CEO wants closer scrutiny of data and digital-based services.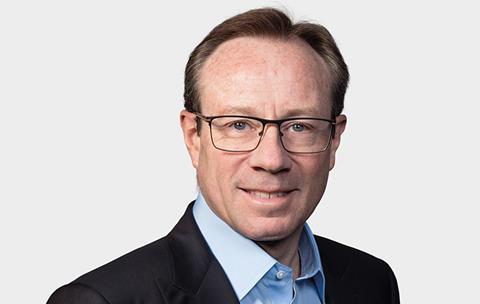 While the DCMS is preparing its Gigabit deployment plans, and the PAC worries about a scattershot rollout approach, BT Group Chief Executive Philip Jansen is calling for a policy framework that enables BT and the industry "to just get on with it".
Speaking on a CBI webinar, Jansen said "whether or not we build in rural areas shouldn't be a debate — it should just happen. And the reason it's not happening is policy and regulation does not encourage it".
Seemingly more focused on regulatory freedom than government funding, he went on to express hope that the completion of Ofcom's Wholesale Fixed Telecommunications Review should provide an environment where greater investment is possible (although he also suggested that the process could run into April 2021 — later than the end date for the current regulation).
Jansen reiterated claims that BT is willing to have caps introduced on returns on its fibre investment, underlining earlier comments that suggested the Group would prefer to have monitored returns and a longer period of a hands-off approach from Ofcom on price controls (BTwatch, #318).
Jansen hopes for a new Ofcom framework that will stimulate rollout in both rural and urban areas, which in turn facilitates a "balanced build". This will, he hopes, enable BT and the industry as a whole to focus on the services and capabilities that next-generation technology can provide, and take the heat off regulation on infrastructure builders. He would prefer government to instead focus on ensuring a level playing field in emerging technology areas, where BT is hoping to increasingly make a mark with new digital services, and where it may be considered a challenger, rather than an imposing incumbent.

Neal Doran is a Senior Analyst for TelcoTitans. Neal's industry knowledge and experience as a telecoms analyst and writer spans three decades, and he has been a key part of TelcoTitan's Editorial team since 2001.
DCMS preps Gigabit UK as MPs growl and BT looks ahead
1

2

3

4

5

6

7

Currently reading

Jansen just wants to get on with it