"Open-minded" Jansen may see an Openreach stake sale as a way to relieve pressure on investor demands for a quicker transformation.
While CEO's tone more positive on an asset sale, the challenges of extricating elements of the Group for a sell-off may limit options.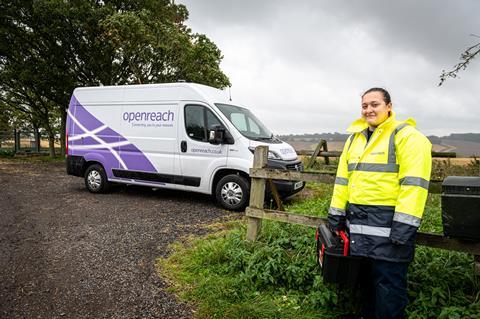 BT Chief Executive Philip Jansen prompted a fresh round of speculation on a possible sell-off of a stake in its access services business Openreach after acknowledging that a sale is a path the Group could "potentially" go down.
Speaking during the Morgan Stanley Technology, Media and Telecom Conference, Jansen did not rule out considering a divestment, but he did kick the can further down the road by stressing that it would not be possible to take a view on the matter until BT receives more regulatory clarity around fibre. This is set to arrive with the confirmation of new rules on fixed-line infrastructure following completion of regulator Ofcom's review in the area, which is due to come into force in April 2021.
The regulatory framework is expected to provide clarity on the level of returns that Openreach will be able to achieve on its fibre investment, as well as facilitating the migration path from copper, which should enable BT Group to confirm the pace at which it will pursue its fibre rollout plans.
However, the precise terms of the new regulation are still unclear, and a final draft of the regulator's proposals is now not expected to appear until the New Year.
"Would I be open minded about looking at a minority interest on[Openreach], moving that on to someone else? Potentially. But I can't see us doing that until well after we've agreed the regulatory framework, until March, April next year."

Jansen, as cited by Reuters.
Jansen wouldn't say no, Lowth more focused on complications
The significance of Jansen's remarks may be in the nuance. Broadly, the CEO's comments reflect previously declared views of BT management. Group Chief Financial Officer Simon Lowth said earlier in the year, during a similar Goldman Sachs conference, that the value of Openreach could not be adequately estimated until the Ofcom Wholesale Fixed Telecommunications Market Review was finalised, while also acknowledging that external investors could be a potential source of investment funds and a means of crystallising the value of the access business.
However, going into greater depth, Lowth also ran through the challenges that any such action would face. There would be a risk that new investors buying an under-priced stake in Openreach would effectively be stripping current shareholders of value. Perhaps more importantly, he noted that Openreach could play an important element of any future steps taken to address the BT Pension Scheme deficit, raising the possibility that Openreach assets could be used to underpin any settlement.
Nevertheless, Jansen's tone appears more open to bringing new investors on-board. It may be an indicator that as he faces continued pressure to speed up the Group's transformation plans in order to reduce the demands on earnings and return the BT dividend to good health, a partial Openreach sale could deliver the money needed to buy him time.

Neal Doran is a Senior Analyst for TelcoTitans. Neal's industry knowledge and experience as a telecoms analyst and writer spans three decades, and he has been a key part of TelcoTitan's Editorial team since 2001.