Outlook on revenue and EBITDA implies little good news for rest of FY20–21.
Earnings growth anticipated in FY21–22, as regulatory headwinds fade and efficiency gains come into play.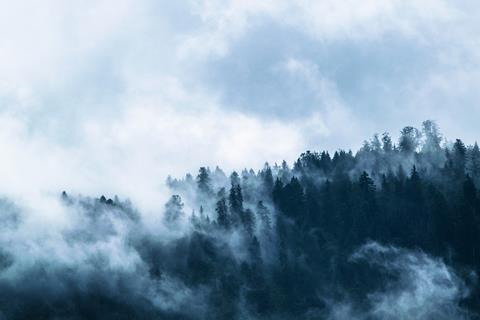 Jansen stated that, after a "relatively resilient" Q1 performance, the Group has the confidence to provide outlook for the rest of FY20–21. The forecast is a somewhat gloomy one, with revenue decline of between 5% and 6% (representing a decrease in the region of £1.1bn–£1.4bn), and EBITDA in the £7.2bn–£7.5bn range (a 5%–9% fall). For the year, capex is expected to be higher on network investment, despite the impact of lockdown during part of the year, reaching between £4.0bn and £4.3bn.
Management stressed that the guidance was built on a range of models forecasting varying degrees of economic and business recovery for the rest of the FY, but there were analyst queries suggesting it may be too vague, and other questions as to what shocks are anticipated that have driven management to be seemingly pessimistic.
Jansen defended the use of a range of outcomes on EBITDA, insisting that being overly prescriptive was a "fool's errand", in an environment with ongoing uncertainty that he called "one of the most volatile times we've seen for a generation". Instead, the Group CEO suggested investors should be assured by the forecast and his belief that "there's still a lot to play for in the rest of the year".
"There's still quite a bit of uncertainty [but] I think I would look at it another way — it's reassuring that the executive team of BT, under any imaginable scenario, and there are a few that we haven't thought of, are telling you we'll be in the £7.2bn to £7.5bn [EBITDA] range with a high degree of confidence."

— Jansen.
Longer term, a return to EBITDA growth is expected from FY21–22 onwards, assuming the rate of recovery from COVID‑19 picks up. The easing of recent years' regulatory restrictions is also expected to contribute to improved profitability, alongside operating efficiency gains and anticipated enthusiasm for converged services.
Performance
Guidance

BT guidance, FY20–21

Forecast provides little hope of quick recovery.
Group not letting COVID‑19 slow investment plans.

Notes: * Before "specific items". ** After net interest paid and payment of lease liabilities, before pension deficit payments (including the cash tax benefit of pension deficit payments), and "specific items".
Source: BT.

FY19–20

Q1 FY20–21

FY20–21

Revenue change (adjusted) *

-2.7%

-2.3%

-5%–6%

EBITDA (adjusted) *

£7,907m

£1,813m

£7,200m–£7,500m

Capex (reported)

£3,960m

£2,362m

£4,000m–£4,300m

Free cash flow (normalised) **

£2,011m

-€49m

£1,200m–£1,500m
BT Group Q1 FY20–21
1

2

3

4

Currently reading

Guidance: what's the worst that can happen?

5