BT is attempting to turn down the heat on expectations for broadcast sport auctions in a market that has already seen signs of cooling.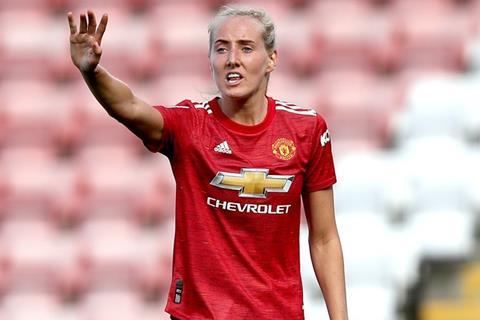 Simon Green, Head of BT Sport, reportedly said that one effect of the COVID‑19 pandemic could be to dampen the inflationary value of television sports rights, which have typically increased in price over the past 30 years.
According to The Guardian, Green said "I personally believe that COVID‑19 will cause a correction in the markets for television sports rights, which will mean the value will not rise as it has done in the past — I think everyone will be more discerning about what they pay given that the country is facing a potential recession which could leave viewers with less money in their pockets".
There have already been signs that the seemingly incessant inflation of rights costs, particularly in relation to live football, is beginning to fade. BT Sport renewed its rights to broadcast UEFA club competitions (Champions League, Europa League, and the new Conference League tournaments) for the 2021–2024 period in November 2019 (BTwatch, #308). While the price increased marginally, with the cost per year rising from £394m to £400m, the days of 20%–30% hikes appeared to have passed. Similarly, the overall income secured by the English Premier League at its most recent rights auction in 2018, covering 2019‑22, saw the major rights holder Sky get more for less, even though BT saw its costs increase (BTwatch, #293, #296).
The next round of Premier League rights is due to be negotiated in early‑2021 and Green's comments may be a pre‑emptive attempt to calm expectations for an auction that could see an increase in bidders, with OTT players taking a more active role. Amazon tested the waters with the last rights auction, securing access to a limited amount of live coverage, and may be tempted to be more ambitious next time.
Also, soccer is not the only game in town, and Green may have had his mind on other deals. BT Sport is currently in talks with rugby authorities regarding the renewal of its rights to broadcast England's top‑flight Premiership Rugby. Its contract with the league, valued at around £40m a year, is due to come to an end in 2021 and a new deal is yet to be reached. BT Sport reportedly let an exclusive renewal negotiation period lapse earlier this year, and Premiership Rugby is now seeking wider interest, although media reports suggest it may struggle to match the annual value of the current BT deal.
Pandemic pause proving costly
As well as being forced to completely change its production processes because of the pandemic (BTwatch, #312 and #313), BT Sport has lost tens of millions of pounds in revenue due to the UK lockdown.
The impact of the financial losses at the unit, particularly in relation to pubs and clubs, was flagged as a key reason BT Consumer saw a sharp decline in earnings (see separate report).
BT Sport has now resumed coverage of live sports, and expects that a busy August schedule, featuring the condensed conclusion of the 2019–20 UEFA club tournaments at a time of year when it usually has limited competitive action to broadcast, will help mitigate earlier losses. It has also received some rebate payments from content rights owners, although the level of refunds was undisclosed (see separate report).