DCMS looking at encouraging greater sharing across utilities and telecoms infrastructure, and encouraging Openreach to make use of rivals' assets.
UK government beating drum of infrastructure investment as part of the pandemic response, but references to 2025 Gigabit network deadlines fading into background.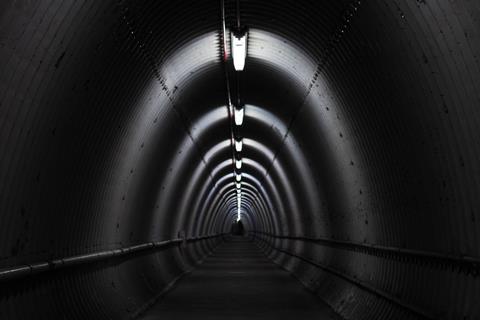 The Department for Digital, Culture, Media and Sport (DCMS) issued a new policy paper in June 2020, inviting views on the potential to encourage opening up greater access to the UK's utility infrastructure assets as a means of accelerating the development of Gigabit‑capable telecoms networks. The UK government has previously committed to providing Gigabit internet access across the UK by 2025, although details regarding how this target could be achieved have been sketchy (BTwatch, #306, #309, passim).
The new Review of the Access to Infrastructure Regulations is inviting views on the potential for improving access to passive infrastructure used to deliver gas and electricity, rail network sites, and existing telecoms assets beyond the physical infrastructure already made available by Openreach. The assumption is that this could potentially be a faster and cheaper way to "dramatically" improve both fixed and mobile networks.
There are already regulations in place that are intended to facilitate this kind of sharing, but the government is said to be particularly interested in hearing whether the existing rules are effective, any changes that "access seekers" consider could foster uptake, and indeed if there is any appetite for making use of additional infrastructure.
The idea of utility infrastructure sharing is not new, and the challenges involved are already well‑documented. The review is, though, notable in that it is looking at opening up telecoms infrastructure owned and operated by altnets and the UK's cableco, Virgin Media. The Liberty Global‑owned operator has been resistant to the idea of opening up its network, and the associated regulation burden, insisting it does not have significant market power and as such should not be obliged to open up. Recently it has reportedly considered the prospect of wholesaling services, although with limited enthusiasm.
The DCMS review is examining how existing rules, which technically require operators to be open to sharing, but also provide plentiful loopholes for reluctant sharers, could be simplified to make commercial agreements to access alternative infrastructure more practicable, and enforceable. The paper notes that Openreach may even be able to make use of improved access to its peers' networks, which may be more modern, or more prevalent than its own in some parts of the country.
Openreach is already required to provide access to its duct and poles, but the terms and conditions associated with providing this access were the cause of years of industry battles between regulator, Openreach, and the wider industry (BTwatch, #304, passim). The challenges that were faced in reaching a solution on physical infrastructure access, on competitive, technical and practical terms, are unlikely to be significantly less difficult in relation to changes in the Access to Infrastructure Regulations.
The call for evidence process is expected to last until September 2020, with the DCMS engaging with stakeholders ahead of an update on recommendations.
2025 slipping but Openreach more than "shovel ready"
In introducing the review paper Matt Warman, Minister for Digital Infrastructure, stresses that the government "is committed to delivering nationwide Gigabit-capable coverage", although any reference to 2025 was conspicuously absent. A subsequent speech on the economy by Prime Minister Boris Johnson, which emphasised a "build, build, build" message at the heart of the UK's economic recovery plans was also light on detail of how infrastructure rollout could be accelerated, and avoided any new targets.
The Johnson speech prompted Sir John Armitt, Chair of the National Infrastructure Commission, to call on the government to do more to attract more private investment in communications networks, and to provide more detail on the national infrastructure strategy.
Openreach, meanwhile, had its own response to the Prime Minister's exhortation, and in an advert placed in parliament's The House magazine, it declared its support for government infrastructure goals. In a reference to Johnson's claim to have close to £1bn in infrastructure projects "shovel ready" to begin this year, Openreach asserted its full fibre rollout is "not just shovel ready. It's already underway".