Business Secretary closes investigation into Patrick Drahi's 18% stake purchase, deeming it no threat to national security.
Government retains right to action National Security and Investment Act call-in powers for any further share increase.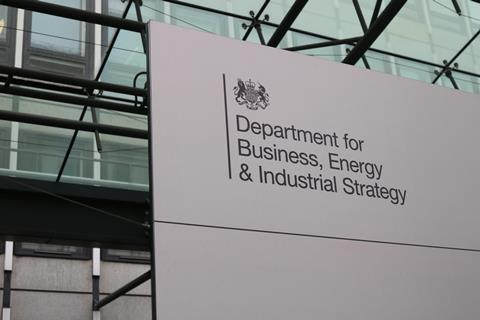 The UK government has ruled that Patrick Drahi's 18% stake in BT does not represent a security threat and closed an investigation into the French billionaire's acquisition.
BT confirmed the government has given notice that "no further action is to be taken under the Act", meaning Drahi's Altice UK vehicle will not be forced to reduce or offload the shares.
The government's Department for Business, Energy & Industrial Strategy added that a notification had been issued to all parties "after careful consideration". It added that the National Security and Investment Act (NSI Act) assesses acquisitions on a "case-by-case basis, so any future transaction could be subject to a separate assessment under the Act".
BT's share price has jumped 2.9% since the market opened this morning, having dropped 3% on the day the investigation opened.
Altice UK increased its shareholding in BT from 12.1% to 18% in December last year. In May, Business Secretary Kwasi Kwarteng leveraged the NSI Act to probe the increase, citing the Act's Section 1. This relates to deals that could "give rise to a risk to national security".
It was one of the first instances of the NSI Act to be put into action after being brought into law at the beginning of 2022. It allowed Kwarteng to exercise a "call-in power" on the grounds of concern over national security, given Altice's expanded holding in a business with such close proximity to the UK's critical national infrastructure.
Kwarteng had 30 working days to probe the stake acquisition, which was then extended to allow further investigation. BT previously said it would "fully cooperate".
Security fears allayed; takeover fears remain?
When Drahi first bought into BT, with a 12.1% stake, he made assurances that he held BT management in "high regard", and made efforts to play down takeover speculation. When he increased the holding to 18%, Altice UK stated that it "does not intend to make an offer" for the Group, and placed a six-month exclusion period on any further acquisitions. The NSI Act call-in was triggered two weeks before that period expired.
With the self-imposed ban now history, speculation around a takeover has again surfaced. Drahi's track record of highly leveraged business deals has got the rumour mill turning, and reports in recent months appear to indicate some frustration with BT's top brass as Drahi pushes for an accelerated fibre rollout.
Adding some impetus to speculation, Drahi's US business Altice USA is reportedly exploring the sale of regional internet and cable provider Suddenlink Communications. The move aims to reduce Altice's substantial debt liability, which could potentially help Drahi fund a further stake increase in BT. Bloomberg reported that Altice is working with Goldman Sachs on a potential divestment, which could raise as much as $20bn (£16.6bn/€20bn).
A potential sale of Suddenlink comes after Altice Portugal was taken off the market in early-2022. The US listing of Drahi's ad tech provider Teads fell through in August 2021; and a float of Sotheby's, the auction house Drahi bought in a $3.7bn deal in 2019, has gone quiet.
By way of apparent defence against unwanted takeover attention, BT recently appointed City advisory firm Robey Warshaw to guide it on M&A moves.
BT's second-largest shareholder, German incumbent Deutsche Telekom (12.06%), remains quietly in the wings, with Chief Executive Timotheus Höttges only saying that "all options are open".