Improbable goal of universal gigabit coverage abandoned by UK government.
£5bn investment plans massively watered down in latest Spending Review.
BT critical of retreat.
Regulatory environment and sketchy plans for gigabit BDUK could play into Openreach hands.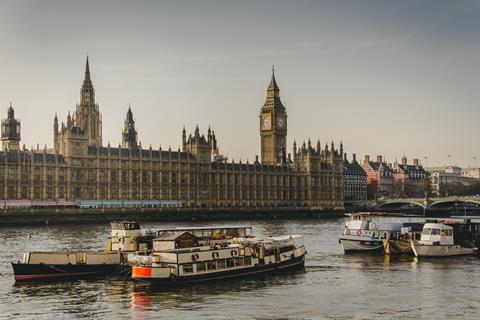 The UK government dropped its election pledge to connect the entire country to gigabit-speed broadband by 2025, and admitted that less than a quarter of the £5bn-headlined fund designed to subsidise rural network upgrades would be made available during this parliament (which runs to 2024, at latest).
With the unveiling of its November 2020 Spending Review, the government backed away from blanket coverage goals, and is now instead aiming for "a minimum" of 85% coverage by 2025.
The 100% coverage target was always, to put it mildly, a stretch. Since the goal was initially floated by Prime Minister Boris Johnson in summer 2019, BT's senior executives, mindful of the politics involved, have not gone as far as to say that the target was impossible. They have, though, stressed that the level of support and investment needed to overcome even the basic logistical challenges involved was considerable, and verging on the unrealistic (BTwatch, #307, #308). Now, however, the new government goal appears tamer even than BT's own hopes for rapid rollout.
It is anticipated that a commercial rollout would see gigabit connectivity reach somewhere between 70% and 80% between now and 2025, with Virgin Media's cable upgrade expected to be completed by the end of 2021.
BT demands government bravery
Group Chief Executive Philip Jansen warned that the level of government ambition was now risking letting a golden opportunity pass.
Speaking in the wake of indications from Ofcom that BT would be given a ten-year window of regulation-free fibre pricing (see separate report), he appeared disappointed in both the watchdog and politicians, saying the government could be in danger of "snatching defeat from the jaws of victory".
"I worry that at this critical moment for the UK — post-COVID and with Brexit — we are going to not push hard enough or be brave enough and will end up with a situation which no one is happy with. "

— Jansen.
In autumn 2020, BT Group had provided an update on the steps needed to facilitate a faster fibre rollout, and laid out a plan that it considered gave a reasonable chance for the UK to reach 96% gigabit-capable coverage by 2025, and full coverage by 2027 (BTwatch, #316).
This involved the government taking significant steps, most notably relaxing rules on access to premises and removing business rates from fibre infrastructure. Jansen has previously said that waiving business rates could directly lead to an additional three million premises being passed by the Openreach network (BTwatch, #310). There has been no indication that the central government is willing to take this step, although the devolved government in Scotland is amenable.
Purse-strings tightened
The government is now earmarking £1.2bn as part of the initial phase of its universal gigabit plans, with around £100m scheduled to be released in 2021–21, and with the annual figure steadily rising to £500m by 2024–25.
Details of how this money would be disbursed are scant, but it appears that a more granular version of the Broadband Delivery UK scheme (now known as Building Digital UK/BDUK) could be in the pipeline, with funding made available for parcels of an average of around 3,000 properties and average grants of around £3m.
The early Gigabit Broadband Programme proposals from BDUK are intended to make the tendering process more competitive and enable smaller providers to get in the game, but might run the risk that — just as with the initial county and region-based BDUK plans — Openreach becomes the only infrastructure provider that can make the project viable in many areas.