In an interview with BTwatch, key figures from F5's European operations discuss the application security service provider's relationship with BT Group in the wake of securing a place on the telco's streamlined list of 15 certified security partners.
Richard Holben, the vendor's BT Global Account Manager, and Ian Harris, Senior Director for Managed Service Providers in EMEA, detail the extent of the firm's longstanding BT partnership, and more widely consider the opportunities and challenges faced by telcos as the pace of digital transformation becomes rocket-fuelled and almost-overnight changes in working and operational practices are sparked by the COVID-19 pandemic.
F5 also considers the place of security vendors in the technology ecosystem, including the role that comparatively smaller specialist partners can play as a lever for multinational operators to move faster, seize greater advantage from their scale, and be better prepared when battling the hyperscalers in their ongoing quest for global dominance.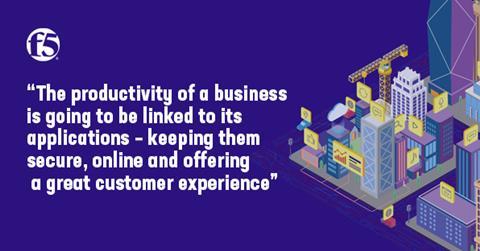 BT and F5 have been developing their relationship since the turn of the century, and, according to Richard Holben, the vendor's BT Global Account Manager, F5 has been well positioned to support the telco since it embraced services beyond connectivity.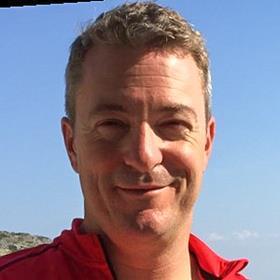 Over this time, services provided by F5 have evolved from security focused on connectivity, to being centred on applications delivered by BT — "making them work, making them available, and making them robust", says Holben. The relationship is said to permeate BT operations, with F5 supporting Group IT functions, applications within fixed and mobile infrastructure, and newer benchmark areas such as delivery of BT TV and BT Sport. "They don't spend hundreds of millions with us, but it's a mutually valuable relationship", he notes.
BT and F5 have history across geographies
The scale of the relationship is sufficient for BT to have significant influence, if not quite a direct say, on F5's product development roadmap, and it also has representation on customer and partner advisory boards.
F5's BT customer relationship is managed through a dedicated account team, with a more extensive virtual team spread across its operations, and local presence in markets where BT has larger operations (including several European countries, as well as the UK). As well as being a top-ten global reseller for F5, BT is a major customer for its own internal systems.
Application security earns its place in the BT ecosystem
F5 is developing a managed service proposition in conjunction with BT, building on its web application firewall capabilities, which is expected to be the foundation of the vendor's contribution as one of BT Security's nine Ecosystem Partners.
A challenge for a mid-scale vendor like F5 is ensuring that BT sales teams, with a plethora of solutions in their armoury, appreciate the value and merits of a new technology solution, and the partner-vendor behind it.
"When a new service offer based on something 'wild and exotic' like a web application firewall comes to the market, we've got to do a lot of work to get relevance and resonance…but because of the [current, accelerated] shift in the digital transformation point of view, the market is [rapidly deploying] the web-based applications that we defend and protect, and that BT Security will need to protect and defend."

— Harris.
To a player like F5, BT's strengths are seen particularly in the "customer loyalty and relationships" that it has developed in the enterprise and public sectors, according to Holben.
"We want to become a part of that, which is really where our managed services are going; [i.e.] to make sure we reach the same standard that keeps their customers loyal, and will keep them loyal to us as a partner of BT supporting them."

— Holben.
With Industry 4.0, major telcos need to shake off their own latency
Holben notes the changes accompanying the Industry 4.0 revolution, where digital assets, rather than machines or people, are the core of working capital and need to be protected.
"The productivity of a business is going to be linked to its applications; keeping them secure, keeping them trading, making sure they're not defrauded, making sure they're never taken offline, making sure their customers always have a great experience. Now, doing that for its customers is something that we think is really interesting for BT."

— Holben.
The challenge faced by larger service providers is matching the pace of this fast-changing environment. Harris notes that tier-one scale comes with a risk of developmental latency, and that, "by the time they launch something, the market has moved on".
To counter this, he urges major service providers to embrace the fact "we're in a different world now" and to work at the pace of the innovators, with less focus on bespoke solutions.
"One of the challenges for BT is to speed up innovation and we've got a role to play in that, in terms of making that easier for them."

— Harris.
Holben suggests telcos have traditionally defaulted to investing in services once a market is fully mature, rather than when considered innovative or emerging.
However, the pandemic has seen 'bleeding edge' solutions suddenly "jump", almost overnight, from the periphery into the mass market, and to keep pace with this shift in demand, BT and its fellow service providers need to embrace off-the-rack rather than default to bespoke solutions.
"Time-to-market is more critical now than ever. Service providers that take as much off-the-shelf as they can respond faster to market needs."

— Holben.
Keeping up with the (very) agile bad guys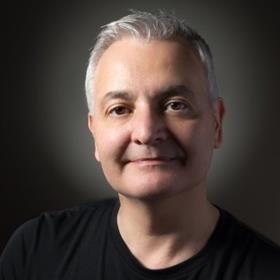 To create more agility, BT is seen as streamlining its security ecosystem and finding a point of intersection where it partners with vendors providing innovative solutions that fulfil the current needs of its customers. But it will need to follow through with this strategy — "don't miss the opportunity", says Harris.
Harris also suggests that a challenge for major telcos is that, while standards remain essential and define key elements of the core network business, digitalisation is bringing telco operations into contact with more areas where that form of technology development is obsolete. In security, the change is particularly striking, where "innovation's in real-time and driven by bad guys that move on an hourly basis".
"BT have got to continue along that path and reinvent themselves in terms of their internal processes, their operationalisation, their ability to translate vendor solutions into meaningful service offers in near real-time. That's the challenge they're going to face."

— Harris.
Holben praises the work underway within BT on transitioning towards a services model for its portfolio, including the work of BT Security on bringing vendor solutions into packaged products, and running and managing those services. The alternative, of selling discrete vendor services, risks entering a downward spiral of "competing with resellers that add very little value, and have very little margin"¸ he says.
Harris welcomes BT's growing enthusiasm for agile development, but warned that, as with any major entity embracing change at scale, the challenge for BT is to ensure that internal processes are truly embedded within corporate culture.
Digital conversations where hyperscalers are already bilingual
An advantage that cloud providers hold in the new business and technical environment is the experience they have derived internally through application of technology solutions to their own digital marketplaces. The hyperscalers are also, to an extent, the only game in town when an accelerated digital transformation is underway.
BT and other service providers therefore need to find a way to effectively work with cloud providers — a change of attitude already apparently in evidence at BT — while also projecting their own strengths.
Holben naturally highlights security as an opportunity for BT to ensure that it has a compelling product for customers that are drawing on the cloud platforms of multiple hyperscalers and thus having to manage associated complexity.
Cloud providers represent both opportunity and threat to BT, and they cannot be ignored. Customers choosing a single cloud provider need very little else. It is those that choose multi-cloud that offer the biggest opportunity.
"Customers that go multi-cloud benefit more from a SI like BT offering a seamless set of services across multiple clouds and the freedom to move."

— Holben.
However, to make the most of this advantage, leveraging strategic partners' skills will be critical.
"Sellers [like BT] need to lean on their partners and their vendors because we have a role to play in helping them close business.

"Embrace your vendors, embrace the fact that they're also supporting BT in intercepting the market, and they will help you work faster."

— Harris.
Keep your frenemies close(ish), and your strategic partners even closer
Operating in the shadow of hyperscalers, telcos need to avoid being relegated to solely connectivity providers.
Harris considers that by working with partners such as F5, BT will be able to maintain an end-to-end service. In what appears to be a vision of a Cloud of Clouds 2.0 strategy for the telco, he proposes developing one set of tools and a digital stack that could be used across a range of cloud services.
Through this, Harris believes that BT could simplify the demands placed on its staff expertise, while at the same time offering greater flexibility to customers.
"BT will need to either acquire those 'agile' skills quickly or partner with those who can help them make smart decisions and create different propositions."

— Harris.
Global leadership up to the challenge of change
F5 provides an external perspective on BT Global's reinvention and reorganisation, which has placed a focus on key verticals, sharing a view as to whether the division's management would have a similar take on the direction of the current market.
While recognising that all service providers have to wrestle with units becoming siloed, thus making an end-to-end approach more difficult to implement, the BT Global strategy outlined by the division in 2018 (BTwatch, #299), is seen driving the division forward.
"Global's customer-facing teams, the leaders of geographic teams and verticals and their teams, absolutely get it because they're in front of the customer. They take the best of BT into their clients. They're engaged at the C-level and talk about the business challenges they have and how they can help solve them."

— Holben.
IBM as scale-template for buying to build on strengths
F5 considers that the transition to new, more responsive, digital business models could be accelerated for tier-one operators through acquisitions that inject new perspectives and ways of working into the business.
Harris cites the example of Telefónica evolving its strategy first on cybersecurity, and then more extensively through its operations, following the acquisition of ElevenPaths (a security consultancy "blessed with millennials"), while Holben points to another venerable behemoth, IBM.
The 2019 IBM acquisition of Red Hat, and its containerised cloud platform, is said to have rapidly transformed the internal mindset and external perception of the IT giant. "They've gone from their mainframe legacy to truly being the new kid on the block", says Holben, while the appointment of Red Hat executives to senior positions within IBM management demonstrates a company "trying to change the culture and fast forward".
All these enterprises have found they need to be more agile, have teams of developers driving digital transformation at a faster pace.
"You can't wait to develop those skills in-house. Many companies have outsourced, others have acquired, but no-one can wait as time is short", concluded Holben.
F5, Inc. profile, October 2020

Global Account Manager - BT

Richard Holben - r.holben@f5.com

BT is significant to F5 both as a major customer and as a key enterprise channel partner, with a relationship extending throughout this century (BTwatch, passim).

F5 considers applications to be "the most valuable assets of any organisation in the digital age", and its objective is to be the leader in multi-cloud application services, and it is already market leader in multiple key segments.

Originally noted for its load-balancing offering (Big-IP), which helps service providers and enterprises operate systems more effectively, F5 nowadays supports end-to-end application delivery, protection, and performance; encompassing availability of compute, storage and network resources. It plays a critical role in cloud deployment, including multi-cloud management.

Since 2017, F5 has operated a global cybersecurity intelligence hub, F5 Labs, collating and analysing application threats.

F5 has integrated numerous acquisitions, including in 2019 investing nearly $2bn in high-performance application and web server developer Nginx, and application protection and fraud prevention specialist Shape Security.

Senior Director - Managed Service Providers

Ian Harris - i.harris@f5.com

Revenue: $2.2bn (FY19)

Headcount: ~6,000

Headquarters: F5 Tower, Seattle, USA

Geographic: 50+ offices in ~35 countries

Founded: 1996


Neal Doran is a Senior Analyst for TelcoTitans and Market Mettle. Neal's industry knowledge and experience as a telecoms analyst and writer spans three decades, and he has been a key part of Market Mettle's Editorial team since 2001.