COVID‑19-led adaptation continues as BT Sport freshens content and go-to-market, and Consumer debuts second line service for work-from-homers.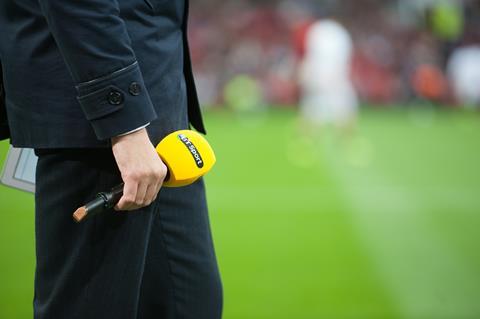 BT Sport announced a retention-focused, gradual re-introduction of fees for the hospitality industry after the easing of the COVID‑19 lockdown and return of live sport. The move — which comes amid widespread fears over pubs' and clubs' future — will see BT Sport services remain free of charge in July 2020, and then offered at gradually reducing discount levels for existing customers that re‑contract until the end of 2020, when standard charges will resume. BT Sport is also continues to offer free digital support to commercial clients in partnership with Google Digital Garage. BT Sport initially faced criticism for being slow to relax pricing and payment terms for hospitality clients, following the shutdown of the sporting calendar — but subsequently ended fees and offered credits against payments (BTwatch, #311 and #312).
BT Sport distanced itself from the proposed boxing match between Anthony Joshua and Tyson Fury, after it emerged that a senior figure in Ireland's organised crime was involved in organising the bout. Although BT did not rule out acquiring the broadcasting rights in the future, it confirmed it was not in negotiations and was dealing exclusively with Frank Warren's Queensberry Promotions. Rival Sky Sports made similar assertions. The proposed fight attracted controversy in Ireland after Fury thanked Daniel Kinahan, who has been named in court as a senior figure in the Irish mafia, for his role in brokering a two‑bout deal between Joshua and Fury.
BT Sport was said to be close to agreeing a compensation deal with the Scottish Professional Football League (SPFL). Reports put the figure at either £2.3m or £3m. According to the reports, the broadcaster is to be reimbursed for matches it was unable to show when the 2019–2020 season was halted early because of the COVID‑19 pandemic. BT Sport's seven‑year agreement to show Scottish football matches expired at the conclusion of the 2019–2020 season, with rights shifting to Sky (BTwatch, #269 and #283).
BT Sport added more e‑sports content after becoming an official partner of the Solidarity Challenge, a celebrity e‑sports competition designed to support the UN Foundation COVID‑19 Response Fund. Jamie Hindhaugh, BT Sport's Chief Operating Officer, has previously indicated that the coronavirus crisis has prompted exploration of new content types.
BT Consumer flagged the launch of a broadband service that offers a second line for consumers, regardless of their existing broadband provider. Called Dedicated Connection, the package includes installation, BT Halo 2 for 4G back‑up, Smart Hub 2, extra services for BT Mobile customers, and McAfee's Virus Protect and True Key services. BT subscribers pay £10 less than customers of other providers, although the monthly fee is still a somewhat pricey £49.99. Some commentators were somewhat dubious about the "new" service, noting that wider availability of 1Gbps, or even 100Mbps, broadband would remove the need for a second line.