Mobile operator "committed to ESN contractual obligations" as Home Office announces revised timetable for the UK's LTE-based emergency services network.
Unveils ESN Coverage Extender prototype from Parallel Wireless as part of ongoing preparations for nationwide shutdown of Airwave.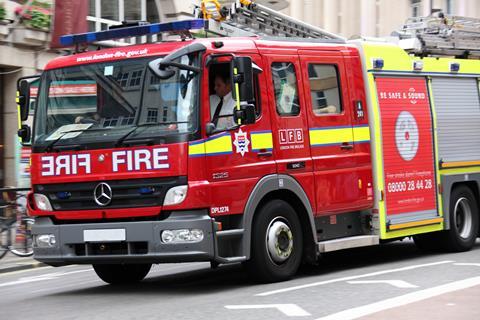 John Black, Emergency Services Network (ESN) Programme Director — and accountable to the UK's Home Office — recently announced further delays to the shuttering of the Airwave TETRA radio system, currently used by public safety agencies for mission-critical voice communications.
Speaking at British APCO 2021, an industry event for public safety technology users, Black reportedly said migration from Airwave onto EE's LTE-based ESN will not start in earnest until H1 2024. The transfer of all UK emergency services, he added, is now not anticipated until 2026. Airwave was expected to be fully retired in 2019 as part of the original plan.
An ESN spokesperson for EE told TelcoTitans, however, that any blame for the delay could not be laid at the door of the mobile operator.
"We understand that delays elsewhere in the programme have impacted delivery of the ESN, and this is never welcome", said the spokesperson. "As always, we remain committed to playing our part and delivering against our contractual milestones and obligations".
" We've already upgraded over 19,000 of our sites for ESN and built the private core network, along with developing special capability such as network resilience. The extensive site build programme is nearing completion and we will connect the additional coverage being provided by the Home Office, such as EAS (Extended Area Service) sites and London underground, as soon as they're ready. "

EE.
As part of the ESN programme, the UK government is responsible for building 292 EAS sites in remote and rural areas. The Home Office man said that although 127 EAS sites have been built, only six have been activated. "We've got a plan to complete work before mass transition starts in 2024", said Black.
Another ESN hurdle — and no doubt a factor in the "delays elsewhere" comment from EE — is development of a reliable push-to-talk (PTT) system for ESN. Motorola Solutions, which supplies PTT for Airwave, is also responsible for the ESN version.
Emergency extension with Parallel Wireless
As part of its ESN preparations, EE demonstrated at British APCO a prototype ESN Coverage Extender developed by Parallel Wireless, a longstanding partner in testing and developing products that can be used by emergency services to extend macro-layer LTE coverage in buildings and rural areas.
According to EE, the vehicle-based 4G transmitter provides additional ESN coverage of up to 750 meters "The ESN Coverage Extender automatically activates when a vehicle is parked and connects via a prioritised SIM to the ESN core network", said EE's ESN spokesperson. "ESN devices seamlessly handover from the 4G network to the ESN Coverage Extender, which supports ESN push-to-talk, voice, and data services".
The spokesperson added that, once ESN transition starts in 2024, it will launch a new version of the ESN Coverage Extender closer to that date. This will be built on "newer components to offer longer product availability through the transition period and beyond".
Prior to COP26, hosted in Glasgow, BT announced that EE had rolled out ESN in the city's underground subway system. Coverage extends to each of the subway system's 15 stations. ESN is also being installed in tunnels, which is expected to be activated in the "coming months".

Ken has been writing about developments in the fixed and mobile markets for over twenty years. He has been a contributor to TelcoTitans since 2015.