Now-traditional inter-operator squabbling threatening to create months of delays to availability of new low- and mid-band spectrum for service delivery and development.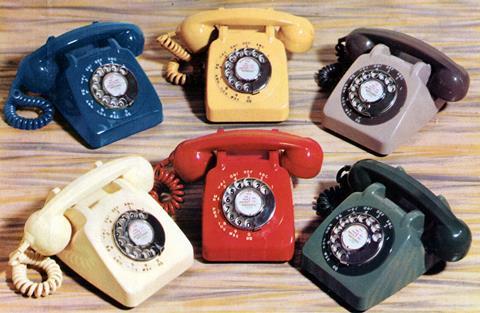 EE faced more uncertainty over the UK's auction of frequencies in the 700MHz and 3.6GHz–3.8GHz bands, planned for later in 2020 but potentially set for a major delay. Telefónica UK (O2 UK) has apparently warned regulator Ofcom that it intends to legally challenge the auction rules over its oft‑cited concerns about mid‑band spectrum fragmentation (BTwatch, #308 and #311).
Ofcom made it clear when it published the final rules for the auction that it had no intention of intervening to guarantee spectrum contiguity for all operators. However, O2 UK and Vodafone UK are both reportedly continuing to warn that this approach will harm competition. It seems that O2 UK has subsequently made use of a "letter before claim" to raise concerns that were not resolved during Ofcom's previous consultations.
The current dispute concerns how operator allocations will end up looking across mid‑band (3.4GHz–3.6GHz) ranges, as well as the 3.6GHz–3.8GHz frequencies set to be auctioned by Ofcom. As currently envisaged, the coming sale will be split into an initial "principal stage", where operators bid for 'frequency-generic' lots, and an "assignment stage", where the intention is that they thrash out assignment of specific airwave slots between themselves, with a level of Ofcom oversight. O2 UK and Vodafone have both previously warned that this process plays into the hands of fourth player Three UK, which comes into the pending sell‑off in an especially well‑equipped state in terms of existing mid‑band rights because of canny acquisitions in the past.
Objections add to timeframe doubts
The UK auction has not been postponed as such, given that Ofcom had not set a firm start date — but the regulator has paused much of its consultation work in view of the pandemic, and the auction will take place later than originally planned. A Financial Times report in early‑May 2020 quoted one source as saying that a legal dispute could further delay the sale by up to 18 months.
An earlier report in The Sunday Telegraph suggested Vodafone has called on the government to scrap the auction because of the pandemic — and instead allocate the spectrum fairly among the four UK operators at a reserve price of £1bn. The Group apparently outlined its proposals in a letter written to Oliver Dowden, the UK Culture Secretary, and industry rivals (Vodafonewatch, #185).
In Ofcom's Plan of Work 2020/21, it is notable that the regulator has assigned 2020–2021 as the 'milestone' for the planned 5G auction. In an update on 15 May 2020, the regulator said it considers that the earliest bidding could start is November 2020, which depends on whether operators litigate against its auction rules and how the government plans to lift lockdown restrictions.
Ofcom is also now consulting on one aspect of technical modelling, derived from the use of a "single user throughput" model (the "SUT model"). This model supports Ofcom's view that operators "were likely in the longer term to be able to support a wide range of 5G services without 80MHz–100MHz of spectrum bandwidth in the 3.4MHz–3.8GHz band", whether contiguous or not. Any comments are to be submitted by 12 June 2020.
As is the case in a number of European markets, the pandemic has also delayed efforts to clear digital television services from the 700MHz band in order to release this spectrum for mobile data. Ofcom said the final two 700MHz clearance events, scheduled for April 2020, have now been postponed. "As a result, the 700MHz clearance programme will now be paused until restrictions due to the coronavirus are relaxed", the regulator confirmed.
The European Commission has set 30 June 2020 as the deadline for European Union member states to clear the 700MHz band for mobile data services. Reallocations can be delayed by up to two years if there is a justified reason, including force majeure.
It is not yet clear what impact the recently proposed merger of O2 UK and Liberty Global's Virgin Media business will have on the UK spectrum auction.