ECI FTTC installations becoming increasingly marginalised, although prioritisation of full-fibre rollout may mean the pace of an equipment swap-out slows.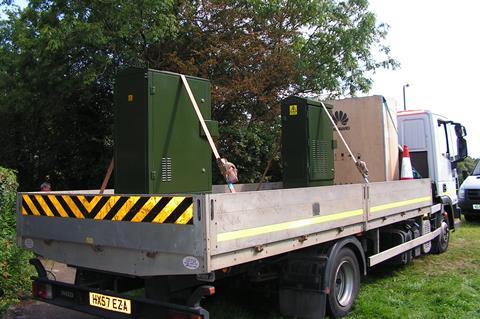 Rumours circulating over the last twelve months have suggested that Openreach is looking to swap out ECI cabinets for Huawei ones, but with details vague in terms of rationale or scale. Now, however, there are firmer indications that it might in fact be looking to replace the ECI digital subscriber line access multiplexer (DSLAM) internals with a Huawei-refresh.
There are estimated to be around 25,000 ECI cabinets in the current estate, and 65,000 from Huawei (the latter being the default in recent years).
Without obviously denying wider subsequent plans, Openreach has confirmed a modest short-term programme that will see it swap ECI cabinet internals for Huawei equipment in around 200 cabinets (around 0.1% of its ECI total), while retaining the shells, with refreshes to be carried out overnight. Another recent clue was contractor Magdalene recruiting Night Migration Engineers.
"For this role, you will be required to work as part of a two-man on-site team, working on a nationwide nightshift DSLAM vendor swap-out programme for which the scope includes: powering-down existing FTTC DSLAM's and removing the equipment; reconfiguration of this equipment; and commissioning the new [Huawei – seemingly MA5616 or MA5818] DSLAM ['to the existing MDF'] – before passing to the customer AOC for final checks. "

– Magdalene vacancy.
thinkbroadband suggested that a key factor guiding an upgrade decision could be the anticipated timescale to an area's full-fibre upgrade, with only those with a longer copper lifecycle justifying rip-and-replace. That said, other considerations might include congestion, performance, future-proofing, and reduced operating costs. On the flipside, reliance on Huawei in the fixed-network could increase, with ECI's successor as segment co-vendor, Nokia, not obviously in the mix for last mile infrastructure.