All eyes on French billionaire as six-month ban on BT takeover bid expires tomorrow.
Higher interest rates and tighter credit markets may deter bold move.
One option mooted is Deutsche Telekom swapping its BT shares for Drahi's Altice USA.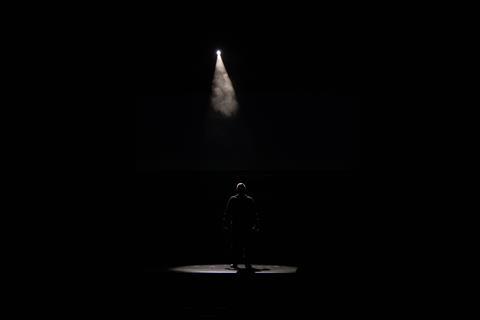 Patrick Drahi returned to the spotlight ahead of the expiration of his self-imposed BT takeover ban on Tuesday.
The French billionaire increased his stake to 18% last December through Altice UK. In stating that the investment vehicle "does not intend to make an offer", he triggered a six-month ban on tabling a bid.
Despite Drahi's continual playing down of a takeover — he did the same when Altice UK acquired its initial 12.1% stake in June 2021, declaring that he held BT management in "high regard" — it has not dampened 'will he, won't he' media reports.
Some analysts assert that, given rising interest rates and tighter credit markets, the odds of a takeover bid are lengthening. BT, according to Bloomberg, has a market cap of £17.6bn (€20.6bn).
The recent ditching of plan by Altice Europe NV to sell its Portuguese business — after private equity bids failed to meet price expectations — has also deprived Drahi of extra funding.
Another potential pause for thought is that Drahi's raising of Altice UK's BT stake last December is under review by the UK government on the grounds of a potential threat to national security. Unless the spectre of being forced to sell or reduce his BT stake is removed, Drahi may feel the time is not right to raise his stake again, never mind mount a takeover bid.
The inquiry is due to conclude in the first week of July, though officials could choose to extend the probe for 45 working days — and potentially longer if agreed by all parties.
Arguments for a takeover bid, if not tomorrow but some months down the line, are that Drahi has a track record of highly leveraged business deals. Moreover, despite expressing public support for the BT board, Drahi has reportedly pushed the UK incumbent's top brass to accelerate fibre rollout, suggesting some frustration with management.
According to unnamed sources cited by Bloomberg, BT's board is preparing for the possibility of a takeover offer at some point.
The Deutsche Telekom factor
German incumbent Deutsche Telekom remains BT's second-largest shareholder (12.06%) and, since the arrival of Altice UK, Chief Executive Timotheus Höttges has kept his cards close to his chest, simply stating that "all options are open".
One of those options, according to New Street Research Analyst James Ratzer, quoted by Bloomberg, could involve trading its stake in BT for Drahi's American cable group Altice USA.
Deutsche Telekom has done little to suggest it is in a hurry to divest its BT stake, which was secured as part of its sale of EE back in 2016 (and is now sequestered in the Group's pension fund).
However, a focus on de-leveraging since 2020's Sprint merger — coupled with a desire to inflate its stake in T-Mobile US — may well force the operator to reconsider the position of its UK assets.

Ken has been writing about developments in the fixed and mobile markets for over twenty years. He has been a contributor to TelcoTitans since 2015.