Co-founder of Altice telecoms group pays UK government ministers a visit about newly acquired 12.1% BT stake.
Claims Brexit and relatively low FTTP rollout makes UK ripe for investment.
Some in BT reportedly think overtures to government might be part of a grand takeover plan.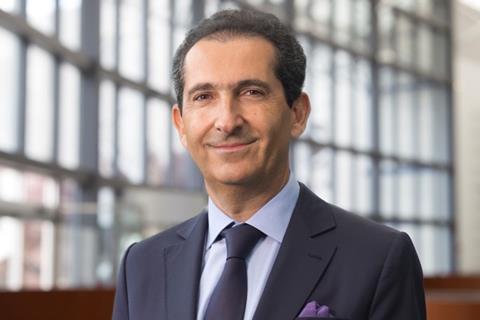 French billionaire Patrick Drahi was reportedly on charm offensive mode with UK government ministers and officials, explaining why he shelled out £2bn for a 12.1% stake in BT Group, as well as talking up his credentials as a fibre rollout man as controlling shareholder of Altice, an acquisitive (and highly leveraged) telecoms group.
According to the Evening Standard, Drahi expressed the view that post-Brexit UK was an attractive place to do business, since it was not as heavily regulated as the European Union. Drahi thinks he can help BT "move faster" with fibre rollout.
Given that the UK is so far behind in that regard, and has potential for much more growth, Drahi apparently told government officials this was another reason why he thought the time was ripe for investment.
This echoes previous statements from Drahi that he saw a "significant opportunity" in the UK market, recognising BT's key role in helping realise "the UK Government's most important policy objectives" of achieving universal full-fibre broadband coverage.
On presenting its latest of set of financial results, BT increased the target for its fibre-to-the-premises (FTTP) network from 20 million to 25 million premises by December 2026. It also opened the door to external investors for the first time by saying it will explore joint ventures to fund the additional 5 million premises. "We're not excluding anybody, and we are very open minded", said BT Chief Executive Philip Jansen.
The 'T' word
There is uncertainty in some quarters, if not suspicion, about Drahi's long-term BT mission. According to the Evening Standard, some in BT think his overtures to government could indicate that the role of "sleeping shareholder" does not appeal, and that he has something as radical as a BT takeover in mind.
Altice, when news broke of Drahi's investment, nonetheless stated it was not considering a full takeover bid. Under market rules, this assertion blocks it from taking further unilateral action for at least six months.
Altice also expressed confidence in BT's strategy and future prospects, and said it held the operator's "board and management team… in high regard".
With its 12.1% stake, Altice UK (a company specifically set up for the investment) becomes BT's largest single shareholder. Deutsche Telekom, with a 12.06% stake, was knocked off top spot.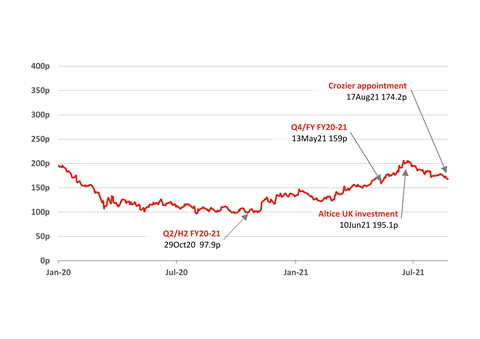 Ken has been writing about developments in the fixed and mobile markets for over twenty years. He has been a contributor to TelcoTitans since 2015.