Management ready to look at ways to bring out the value of BT's emerging fibre infrastructure.
Beyond the current crisis and recession fears, BT Global advancing down the path to recovery.
Sudden freeze of live events underlines the importance of BT Sport to Consumer division financial performance.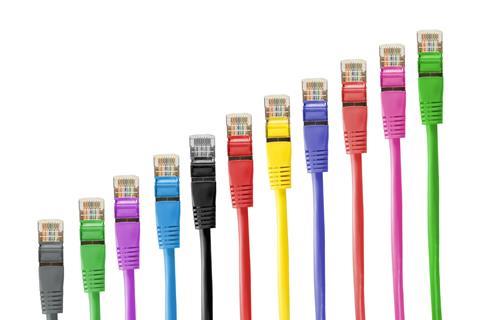 Several further key points emerged from BT's Q1 analyst call, with plans for next‑generation networks proving a counterpoint to concerns prompted by the coronavirus.
Management remains frustrated that Group is undervalued. Ahead of later reports that BT was preparing a new defence strategy to counter any hostile takeover bids (see separate report), Jansen asserted that the value of the Group's assets is not reflected in its share price, and recognised it as one of the key challenges management faces. Openreach, based on assumptions that it can build a 20 million-premise full‑fibre footprint and secure a 10%–12% return on investment over a sustained period, would in particular be a "very valuable asset". Jansen said analysts are "right to push us" on what is being done to reconcile the Group's market capitalisation with the sum of its parts, and "demonstrate and unlock that value somehow". He is pinning some hope on the final confirmation of the regulatory environment for fibre, due to materialise in April 2021, but added that the Group is "open‑minded" on other action that could help crystallise the value. "Whatever happens, I think Openreach should be the biggest, the most valuable fibre build infrastructure play in the UK, no debate", he added.
Consumer downplaying dependence on sport for profit. Although Consumer saw sharp drops in revenue and profit, Allera and Jansen dodged a question on whether Consumer trends would have actually shown improvement were it not for the drop in BT Sport revenue. The Consumer CEO was unwilling to consider the hypothetical, but tempered any risk of an overly optimistic interpretation by emphasising that, while the headline revenue figure dropped considerably on the absence of sport, the impact of this lost revenue on EBITDA would have been offset to a degree by rebates from content rights holders.
Fibre a country hit for Openreach. When discussing Openreach plans to move more quickly with its fibre‑to-the‑premises (FTTP) rollout in rural areas, Selley noted a trend for fast uptake of fibre technology in remote regions when compared to urban and suburban areas as a key driver. The Openreach CEO said the faster adoption rate could be explained by the relative prevalence of longer lines in rural locations, which results in slower broadband speeds over copper, regardless of the technology used. With customers in these areas currently experiencing a service that is evidently inadequate for their needs, there is a clear incentive to switch to FTTP that may not exist in areas where superfast copper‑based offerings are still fit for purpose.
Demand for fibre building among communication providers (CP). Jansen said Openreach had received a "very encouraging" response to its FTTP portfolio among CPs, with strong interest in signing long‑term volume deals. However, the challenges of creating propositions that are acceptable to BT, CPs, and regulator Ofcom are said to be significant. The regulator is reportedly very conscious of ensuring that any proposals from Openreach do not stymie competition at infrastructure level and allow room for altnet business models to thrive. Ross likened the situation to balancing a "three‑legged stool", with the interests of BT and Openreach, the CPs, and competition watchdogs to be evenly aligned. To date, proposals have tended to find favour with two of the three, meaning further rounds of refining are needed to even up the outcomes. Jansen acknowledged that resolution of the issues has been "more challenging than we would like", but insisted "there's no bad news. We are in a strong position with our CPs and I think we're making a lot of good progress".
Global on a (rocky) recovery trail. Burger was able to paint a relatively positive portrait of his division, with some new services starting to come to the fore. Cloud collaboration services are seen as a bright spot within Global's digital portfolio, with demand rising for virtualised applications. More prosaically, conferencing was an area that surged on the back of lockdown, but Burger considers that the segment will fade almost equally quickly, with expectation that the over‑the‑top collaboration services will pick up the slack as a growth driver. Burger also warned that a faster decline in legacy services is coming into view as the other side of the coin on adoption of application‑based services.
Rolling trends provide optimism on major contracts. The order books across Enterprise and Global may be difficult to read in current circumstances, but show some signs of hope. Enterprise's £3.4bn retail order intake over the rolling twelve‑month period was up 14%, although a strong Q4 FY19–20 may be flattering the division, which is now warning of rising insolvency, slower decision-making, and lower usage in future quarters in its markets (see separate report). Enterprise's wholesale business has already started to see this impact, with order intake of £1bn — 15% lower — on a rolling basis. Global, meanwhile, reported a strong quarter, with £800m in orders secured. The 57% increase was driven by contract renewals, including a significant deal with pharmaceuticals group Bristol Myers Squibb. An 18% increase in orders for security services was also recorded, attributed to the need to provide safe connectivity for employees working at home. The momentum at Global may be stalled, however, with Enterprise's caution on the risk of delays and cancellation on new orders mirrored by the MNC‑focused division.
BT Group Q1 FY20–21
1

2

3

4

5

Currently reading

Divisional highlights: the value of fibre