Macro risk consultancy PRISM joins BT's fledgling Digital Procurement Garage.
Another symbol of how global trade tensions and COVID-19 have given telcos major supply chain resilience jitters.
First non-UK member.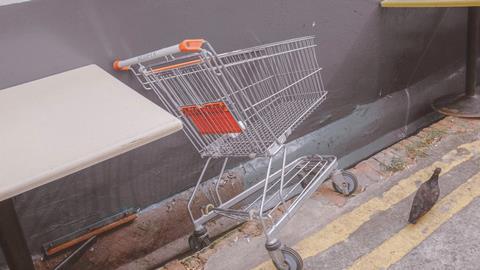 New York-based macro risk consultancy PRISM became the latest addition to BT's fledgling Digital Procurement Garage, in another symbol of how global trade tensions and COVID-19 have given telcos major supply chain resilience jitters.
Cyril Pourrat, who joined BT as Chief Procurement Officer from Sprint in October 2019, flagged in a post on LinkedIn that the startup advisory business was "helping us to mitigate risks in our supply chain by managing macro risk volatility".
PRISM is the first non-fully-UK-based business to join the Digital Procurement Garage, which was formed in late-2019, and sees BT looking to link up with innovative startups that can help its buying and supply chain management functions operate more effectively (BTwatch, #313).
The company appears only to have been set up earlier in 2020, by former Kearney executives Johan Gott and George Coe, and describes itself as enabling "risk mitigation and opportunity capture" for big businesses through "critical assessment of macro issues".
Its services include strategic planning, market prioritisation, risk mitigation, and "footprint optimisation" — which includes assessment of "supply chain location options".
It is unclear whether the relationship with BT extends beyond PRISM's stock advisory work — but the tie-up is another sign that BT is taking a fresh look at how (and from where) it buys goods and services in light of recent months' COVID 19 turmoil and the US-led clampdown on Chinese network kit vendors (which BT has said will cost it £500m over five years, through network reshaping). An ongoing procurement savings programme is also being conducted by the operator, led by Chief Financial Officer Simon Lowth.
Gott wrote recently that COVID-19 was a "grey swan" development, where a "high impact–low likelihood event turns into a high impact–high likelihood proposition". Instead of "just looking for black swans", as has been de rigeur since Nassim Nicholas Taleb's well-known book was published in 2007, he said businesses need to build the capability to "capture value on the basis of black, grey, and white swans all the time". Pre-coronavirus, "some companies built this capability. Some didn't", he added.
Beyond PRISM, BT's Digital Procurement Garage partners include: Darkbeam, a cyber threat insight specialist; fintech player Paid, whose platform enables freelancers and small businesses to speed up invoice settlement; SourceDogg, a supply chain management software provider; and Cambridge University spin out Versed AI, whose software is being used to help BT identify new suppliers.