"Disappointed" accounts committee frustrated by lack of measurable progress and clear plans for reaching 2025 target of 85% ultrafast coverage.
Department blasted for lack of meaningful legislation on removal of barriers to deployment.
DCMS still seeking clarity from operators on national rollout plans.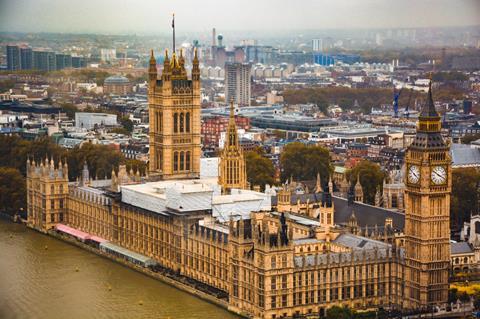 The Public Accounts Committee (PAC) of the UK House of Commons had stern words for the government's Department for Digital, Culture, Media and Sport (DCMS) in its latest report reviewing the progress of the Project Gigabit next-generation networks project.
A year on from its last report, which had cast doubt on the prospects of the government hitting its downwardly-revised Project Gigabit goal of ensuring 85% of the country will have access to gigabit broadband speeds by 2025, the committee expressed its frustration at continued chopping and changing of the programme's objectives and ambitions. PAC complained of a lack of clear development plans and meaningful progress updates, and set out a series of recommendations that reflect "the critical nature of this issue and our concern about the Department's grip on it".
Across the board the PAC wants DCMS to provide clearer information on the progress of the project to date, and to implement a series of indicators and updates that will make its progress against targets open to assessment. PAC expects a response from DCMS, with explanations as to how it will provide measurable data, by the end of March 2022. In the meantime, its report highlighted a range of areas where it considers DCMS will need to prove itself.
Procurement delayed as commercial plans accelerate
The PAC said it is still "not convinced" that the DCMS will achieve its 2025 goals, noting that it is yet to complete the procurement process for any publicly funded rollout project. While the process is underway in areas such as Cumbria, the PAC pointed to the relatively small population levels covered and the work still to be done before contracts are signed.
The DCMS has been framing delays in putting contracts out to tender as a by-product of greater enthusiasm for fibre deployment among operators in the UK, and said it is reconsidering physical boundaries and objectives for state-funded work to ensure it does not crossover with commercial plans. However, the PAC questioned why more has not been done for areas of the country that are evidently beyond the reach of any likely commercial rollout.
It noted that there are swathes of the country that are yet to achieve superfast access, that are unlikely to now be targeted within commercial plans, and called for the DCMS to "adopt a flexible procurement approach which allows it to respond to market developments without endlessly delaying the signing of contracts for commercially unviable areas".
The DCMS has conducted a series of reviews on a regional level to determine operator rollout plans, which are intended to inform decisions on procurement tenders it releases across the country. In January 2022, it also launched a wider consultation appealing for information from major operators on their plans for the whole country, marking the first time it has attempted to gain a complete understanding of commercial rollout intentions on a nationwide scale. It intends to update the findings three times a year to help keep public funding aligned with areas perceived to be of greatest need.
Openreach already provides information on the exchanges it plans to upgrade as part of commitments to ensure a degree of clarity for altnets drawing up their own rollout plans without risking excessive overbuild.
Virgin Media DOCSIS upgrade covering a multitude of sins
The report accused the DCMS of being overly-reliant on the major network operators for any signs of progress with Project Gigabit, in the absence of any completed procurement contracts for new fibre builds under the scheme.
The PAC appeared particularly unimpressed with the DCMS relying on the Virgin Media O2 upgrade of its cable network to gigabit-capable speeds when it claimed that gigabit coverage had expanded from 34% in November 2020 to 57% in October 2021. The cableco has introduced DOCSIS 3.1 technology across its footprint which, with relatively minimal intervention on its network, has resulted in 1Gbps download speeds being made available across its 15.5 million premises cable footprint.
Not only was PAC apparently suspicious of DCMS taking credit for the cableco's initiative, it also noted that the cable upgrade was just about complete (Virgin Media O2 declared 'mission accomplished' in December 2021, presumably after the report was written). As a consequence, the rate of growth in coverage is set to drop off sharply from this point onwards as fibre networks expand alongside existing cable in commercially viable locations and greenfield expansion slows.
PAC also highlighted views that cable-based ultrafast services are increasingly considered a poor cousin to full-fibre, noting Virgin Media's own plans to enable an upgrade to fibre across its network by 2028. As such, the committee implied a risk that the ambitions of the project could be perceived as being watered-down by pinning success to date on the cable upgrade.
Meaningful legislation still needed
The PAC was critical of DCMS' ability to push forward secondary legislation necessary to remove barriers to rollout, particularly on access to private land. Both Openreach and altnet representatives have warned of the pressure on hitting targets that is building as a result of resistance from landlords to providing necessary access, and progress on addressing this has been slow.
In evidence feeding into the PAC report, Openreach had highlighted the importance of changes to the laws around wayleaves, and emphasised that it considers that where it has existing copper infrastructure in place, an upgrade to fibre should be possible with minimal disruption to landlords and limited visual impact. Without changes enabling this, though, it considers 2025 goals will prove challenging.
While there are indications that the detailed legislation to improve access rights for essential work will come into force by the second quarter of 2022, the DCMS had previously indicated that the regulations would be in place by summer 2021.
Looking beyond 2025, as fears of digital divide build
The PAC report recorded alarm at the absence of any clear vision for reaching the 15% of the country expected to be beyond commercial reach for gigabit services and not covered by the 2025 ambition, and especially in relation to the final 0.3% that will be beyond the practicable reach of fibre.
The DCMS had flagged government investment in satellite technology company OneWeb, but the committee seems sceptical that there has been any joined-up thinking on using the satellite service for very remote access. Once again it called for more detail on DCMS assertions that it may present a "more creative and faster solution" than alternative ways of serving the hardest to reach.
Frustrated MPs seeking a saviour
The PAC report followed shortly after a debate had been held in the House of Commons on the need for intervention into provide ultrafast broadband in Devon and Somerset — two counties with challenging topography that have historically struggled to secure adequate broadband infrastructure.
In the debate, attended by Julia Lopez, the Minister for Media, Data and Digital Infrastructure, MPs highlighted the above average proportion of the population in the region that cannot receive the minimum acceptable level of broadband service expected by regulator Ofcom. It was also noted that the Connecting Devon and Somerset programme has struggled to gain momentum, with several local MPs bemoaning the failure to secure the backing of a scale service provider, such as Openreach, that could complete the rollout in remote areas more effectively, and with less risk of a clash with commercial deployment plans.
In response, Lopez emphasised the importance of the open procurement process being led by Building Digital UK as a means of creating a competitive local market, while recognising that value for money on government spending is achieved. However, her answers, noting the rapidly rising level of national ultrafast coverage, and DCMS action on supporting legislation and procurement, appeared largely based on assertions by her department that have proven inadequate in the review undertaken by her peers.