Small targeted interventions and mid-size fill-ins expected to feature in first swathe of public–private contracts.
Mega-deals not ruled out.
Pragmatic use of Public Sector Hubs another option.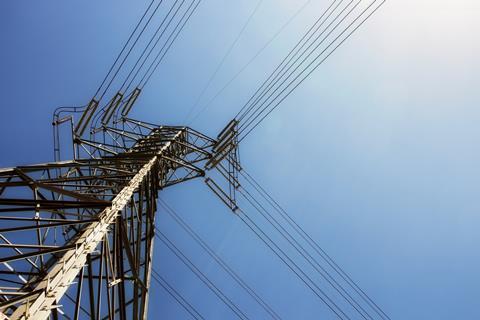 The DCMS Planning for Gigabit Delivery document starts by fudging around the edges of the government goals for Gigabit connectivity, stressing 100% coverage is hoped for "as soon as possible" and asserting that the £5bn in budget remains available. However, only £1.2bn is being released in the period to 2025, and any decision on spending more will likely fall after the next General Election in 2024 — and should be considered far from guaranteed.
With its Gigabit rollout initiative, the DCMS is pursuing a potentially contradictory ambition of targeting a publicly funded rollout in areas that have "greatest need", but which are also "where telecoms providers are best placed to move quickly". Arguably, the areas within the final 20% of the country that are most challenging to access will have the "greatest need" of funding. But they are also likely to be areas where providers do not have the resources to move quickly. It appears the department is instead hoping to identify pockets of sub-30MBps coverage in otherwise accessible and well-served areas that it can chalk up as quick wins.
The department is also attempting to inject urgency into Gigabit deployment after a considerable lull in 2020, when other priorities were (understandably) to the fore for government and society. This means that Gigabit Voucher schemes are set to be the principal area for government contribution during 2021, as existing programmes are extended and proposals for new initiatives sought from local authorities.
The contract procurement process is to start on a range of "outside-in" public–private partnerships that support ultrafast broadband connectivity in remote areas, running in parallel with the commercial deployments. In pursuing these new contracts, the importance of maintaining value for public money was stressed.
The government is currently considering projects based on two tiers:
Small Procurement Area projects, each aiming to bring fibre to between 1,000 and 8,000 households, are expected to draw attention from smaller "typically rural specialist"service providers, potentially with experience in undertaking localised rollouts on a similar scale. The DCMS has identified several hundred areas that could fall within the scope of this funding group, and expects to issue tenders for up to 30 smaller contracts by the end of 2021.
Meanwhile, Large Contract Procurement Area (LCPA) projects are expected to cover between 40,000 and 80,000 homes, and the DCMS foresees the existing fibre players bidding for these bigger deals as extensions of their existing plans. These are unlikely to focus on exceptionally remote or rural areas, as the DCMS appears to be planning to plug gaps in areas where commercial rollout is anticipated, but where 100% coverage would not be economically viable without state support. There are 26 LCPA projects in total, and the DCMS anticipates tendering for up to 15 of these contracts in 2021.
The tender plans suggest a range of 800,000–1.8 million properties in commercially unviable areas are to be covered by Gigabit contracts in 2021.
The DCMS also said it is "exploring" the potential for a small number of very large, potentially region-wide, Gigabit-capable connectivity contracts in areas where competition for the work is less likely. Although not said explicitly, this appears to be recognition of the swathes of the UK where Openreach remains the only game in town. As with smaller deals, these potential mega-contracts would come with additional commitments from suppliers on value for money.
" We have designed larger contracts to drive competition among larger network providers and to give the supply chain sufficient certainty to scale up. Targeted smaller contracts will stimulate competition for smaller network providers and drive innovative solutions. "

DCMS.
While the talk of both industry and government is of the work needed to connect the final 20% of the country, in reality the final 1% is considered a group apart, with no expectations that a viable programme could be developed that would enable fibre to be brought to the most challenging surroundings. Here, the DCMS, and government more widely, is considering the options available relating to alternative connectivity.
Roll out to help out
With the extension of the Gigabit Voucher scheme, the DCMS is urging suppliers to target voucher availability and promotion to support "larger contiguous areas" and complement other rollout programmes. The DCMS is hoping to scale up the voucher initiative and is looking for local authorities to chip in additional funding so vouchers can become a viable option for more remote locations.
The government is also maintaining efforts to link ultrafast deployment to local authority connectivity contracts. The DCMS is facilitating council connectivity deals that include Gigabit connectivity for council buildings and surrounding areas, with 38 suppliers registered as official ultrafast suppliers. There are said to be several hundred Public Sector Hubs that could help boost coverage.
BT has previously flagged a contract with Leeds City Council that entails delivering communications services to the authority and, in the process, upgrading exchanges for full fibre that also serve local households (BTwatch, #311).

Neal Doran is a Senior Analyst for TelcoTitans. Neal's industry knowledge and experience as a telecoms analyst and writer spans three decades, and he has been a key part of TelcoTitan's Editorial team since 2001.
DCMS preps Gigabit UK as MPs growl and BT looks ahead
1

2

Currently reading

DCMS taking an 'outside-in' approach, but vouchers there for quick wins

3

4

5

6

7