Bridget Lea keen to enhance engagement with customers, at home or in‑store.
New 'door‑to‑door' device repair service set for launch.
Division attempting to ensure service resilience, with post‑pandemic consumer habits under watchful eye.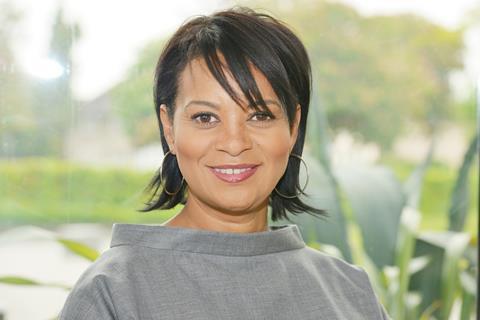 Bridget Lea, the recently appointed Managing Director (MD) of Commercial at BT Consumer, flagged plans to bolster the services offered through the unit's physical support channels — namely, home visits and retail outlets.
Lea said it was imperative that the division continues to pull "innovation" into its multichannel customer contact approach, as she outlined ways Consumer is "evolving" proactively with changing consumer demand.
The plans involve giving an experience‑focused facelift to re‑opened BT and EE brick‑and‑mortar stores; the upskilling of in‑store staff; a refresh of existing partnerships; and the prospective launch of a "doorstep repair service", which is currently undergoing trials.
Lea sought to market the latter as an opportunity to get face‑to‑face tech support "in as little as an hour", and said the operator was planning to roll out the service "nationwide". The provision of door‑to‑door repairs is one of a handful of initiatives Consumer is pursuing under the banner of "convenience and simplicity", Lea added.
Lea said the move feeds in to the division's appetite for finding ways of replicating in‑store experiences for customers who wish to engage with the telco from the comfort of their own homes — even if this entails leaning on the experience and know‑how of others. This is given context by the division's recent decision to renew its alliance with same‑day product delivery and set‑up service provider Enjoy Technology (BTwatch, #307 and #323).
Under the partnership, Enjoy — in which BT has invested an undisclosed but "non‑strategic" sum — supplies Consumer with a technology platform and experts that enables the division to coordinate and complete hand‑delivery of premium mobile handsets to consumers and provide support in setting up a range of devices, including BT Smart Hubs. The service is accessible to about 80% of the UK population. It is unclear at this stage whether either the underlying booking and logistics systems overseen by Enjoy, or the advisors it contracts to BT, will be used to deliver the repairs service.
Keeping up the shop front
Lea's remarks were published just a week after BT and EE outlets in England and Wales re‑opened on 12 April 2021. She noted that the footfall experienced had been "higher than we've seen after previous lockdowns", a trend that appears to have reaffirmed the importance of physical stores to the division.
"While many have been doing all they can to support customers through our digital channels [during lockdown], there is often no substitute for being there face to face. "

— Lea.
At the re‑opened stores, a number of initiatives have been introduced including: free‑of‑charge "phone health checks" in all outlets; the re‑introduction of the GreetMe virtual queuing system to manage social distancing; and the provision of EE's "superfast" mobile device repair service — which leverages the expertise of specialists certified by Apple, Google, Huawei, and Samsung — at 85 outlets in England.
Lea also sought to reaffirm that in‑store staff remain a "lifeline for isolated and vulnerable people and those without digital skills", and in doing so firmed up BT's goal of providing digital support where it may be currently lacking (BTwatch, #307, #319, and passim).
BT's commitment to employee training is a key part of the drive too, she emphasised.
"[The] tech support and connectivity we provide will be more important than ever… customers will expect the same connectivity they have outside of the home as they have done under one roof during lockdown. We're continuing to train and upskill the people that make that possible. "

— Lea.
Shop till you drop
According to the operator's 2020 Annual Report, BT's retail network spans "more than 620" locations across the UK, and it continues to expand in line with initiatives instigated by Consumer Chief Executive (CEO) Marc Allera in 2019 (BTwatch, passim). In Northern Ireland, for example, BT recently said it would increase its footprint by 58% by early‑2021. Similar expansion efforts are purportedly underway in England and Scotland, despite the pressures of the pandemic (BTwatch, #318). Soon after his appointment as Consumer CEO, Allera signalled intent to ensure 95% of the population is within a 20‑minute drive of a BT/EE retail outlet (BTwatch, #288).

Sam Patterson is a Staff Reporter for TelcoTitans, contributing telecoms news analysis since September 2020 as part of the TelcoTitans Editorial team.