Openreach MD of Corporate Affairs confident on business's ability to meet government goals on fibre deployment, but commercial programme will need support to maintain momentum.
Physical access to sites potentially a huge obstacle to the rollout in both urban and rural areas, but "common sense" updates to legislation could avert problems.
A skills shortage also looms and may have an impact on the progress of deployments in remote area, despite recruitment drives across sector.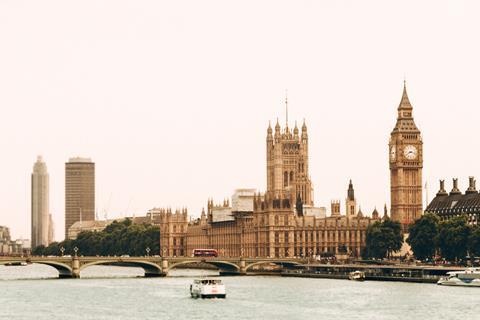 November's online Westminster eForum policy conference on Gigabit infrastructure in the UK saw politicians and communications industry stakeholders gather to consider the state of play on the government commitments to deliver near-universal ultrafast broadband access as part of its "levelling up" agenda.
Throughout the privately run event, taking place as negotiations continue on major public–private partnerships to expand Gigabit services to remote and underserved areas, participants were largely positive on the progress already made, and the change in outlook for the UK sector as a result of government support and Ofcom's efforts to create a stable regulatory environment for investment. From the National Infrastructure Commission to challenger fibre altnet Cityfibre, it was acknowledged that the prospect of the UK reaching 85% fibre coverage by the end of 2025 is tough but possible.
Catherine Colloms, Openreach Managing Director of Corporate Affairs and Brand, was also optimistic, but not averse to reminding the event of some hard truths linked to achieving the goals. She highlighted key areas where the government will need to do more to facilitate the achievement of the 2025 objectives, and to move beyond that to deliver ultrafast services to the most challenging 15% of the country.
Speaking for Openreach, and the communications provider ecosystem more widely, Colloms was forthright in declaring that, "if as a sector we are going to meet the government's targets, we need to see a much more concerted effort from government to address the barriers which all operators face".
Wayleaves on the line
Wayleaves, the legal right for operators and engineering teams to access private land and property, was portrayed by Colloms as the number-one industry-wide problem that needs to be addressed at government level to enable commercial rollout to proceed at pace and for the rural infrastructure programme, Project Gigabit, to scale.
Highlighting the risk of landlord non-responsiveness or intransigence when faced with requests for site access, Colloms noted that with about six million homes located in multi-dwelling units in the UK, more than 350,000 wayleaves will be required to complete fibre build to cover these premises. She further warned that access to up to a quarter of these locations may be restricted because of failure to reach agreements with landowners.
The 6.2 million premises currently being targeted in more challenging or rural areas as part of the Openreach commercial build will throw up similar challenges. Colloms highlighted obstacles seen in Openreach's current rural fibre projects to illustrate the risk, citing a community project that saw the refusal of 20 residents to grant access to property, hampering upgrades for almost 600 other premises. The R100 programme in Scotland is also expected to see an average of one wayleave required for every 15 premises passed and, rolling that estimate up, Project Gigabit could mean "you're potentially talking about hundreds of thousands" of negotiations.
Colloms' solution to the problem is an update to the Electronic Communications Code, which has been promised soon by the Department for Digital, Culture, Media & Sport. The principal change Colloms is hoping for would give operators the ability to upgrade existing infrastructure without having to agree new wayleaves, through automatic upgrade rights added to existing arrangements. The move from copper to fibre is said to be something that can be undertaken without adverse visual impact or undue strain on landlords and so such an amendment would be a "simple, common sense reform".
But with the 2025 deadline getting ever closer, and with Openreach currently rolling past 47,000 premises a week, there remains a risk that some areas may be left behind if reform does not happen soon. Colloms urged quick publication of new proposals to begin the parliamentary process to implement the change. "Every week that goes by without reform makes the 2025 target more challenging and leaves more people behind, often in the most deprived areas", she warned.
" Our commercial deployment will underpin delivery of the government's 85% objective and get full-fibre broadband to millions of homes and businesses across the UK. But we know how tough these targets are … we can't have relatively simple barriers like wayleaves stand in our way. And we really need government's help to crack on and prioritise clearing those barriers so we can do our job to help meet their targets. "

Colloms.
Other reforms that could be instigated by government that Openreach considers useful include an easing of the bureaucracy around street works and a mandatory requirement for new buildings to feature Gigabit-capable access.
It appears lobbying for a review of business rates is also not going anywhere soon, with Colloms echoing previous calls from senior management across BT for the government to cut the industry a break on rates to provide greater investment certainty over the short to mid-term.
PIA KPIs, and the threat of SWFs
Colloms highlighted that since the Openreach relaunch of physical infrastructure access (PIA) products in April 2019, easing access to its duct and pole infrastructure, there has been a considerable spike in uptake among altnets. Customer numbers have risen from 22 to more than 130 as Openreach PIA is "underpinning many altnet builds", according to Colloms.
As a consequence, planned build using PIA has risen from levels that saw demand for access of just a few thousand kilometres of ducts to reach the current level of plans with build set to cover 40,000km of ducts, and 320,000 poles. Since summer 2020, Colloms added that access has been provided to 5,000km of ducts and 22,000 poles.
Colloms, perhaps cheekily positioning both Openreach and Virgin Media O2 as underdogs, also suggested that the established infrastructure players need to "up our game" as they are now competing with investment from "Goldman Sachs and Middle Eastern sovereign wealth funds" as they roll out ultrafast connectivity.
What about the workers?
Another major obstacle to overcome in order to hit fibre rollout targets is a current lack of sufficiently skilled engineers to do the work.
Although the word Brexit was almost completely avoided during the eForum event, Colloms did highlight that the telecoms sector, particularly via engineering subcontractors, has traditionally used "seasonal" workers from Europe and said it was now difficult to access this workforce to support fibre deployment.
She also appeared a little frustrated by government exhortations on training new apprentices to do the work, noting that there is a ceiling on the extent to which the talent gap can be addressed with new recruits.
"I think when we talk to government, there's a certain sense of hearing 'you should go and invest and ahead of time to ensure that you've got the skills in place'.", she said, before adding that Openreach already has twelve regional fibre training schools that can train 4,000 apprentices a year. "But it's not just about apprentices", she stressed, "you reach a saturation point where you can't bring on more apprentices because you don't have the senior people who have the capabilities and skills to be able to help build".
Colloms also suggested that the government could risk exacerbating the labour shortage problem if it continues with some of its remote area rollout investment plans. She noted that these areas, by their nature, require better trained and more experienced engineers, and that by putting additional strain on the available pool of talent, the government could in fact slow down progress towards the overall 85% objective.
The solution, she suggested, may involve a rethink on how the government goes about delivering fibre capabilities to some areas of the UK currently deemed uncommercial, which could entail some politically tough decisions.
" There probably needs to be a broader conversation with government about how we try to balance out priorities. And I'd argue one of the things around Project Gigabit is: delaying some of that, potentially, takes a bit of pressure out of the market and also gives them better value for money. "

Colloms.

Neal Doran is a Senior Analyst for TelcoTitans. Neal's industry knowledge and experience as a telecoms analyst and writer spans three decades, and he has been a key part of TelcoTitan's Editorial team since 2001.