Press reports suggest Openreach challenger will announce fresh funds through stake sale and bond issue.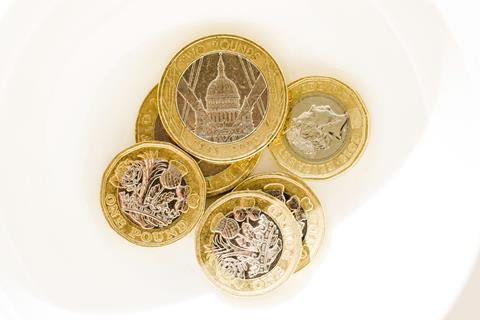 Full-fibre altnet and rival to Openreach CityFibre is expected to announce a significant injection of private capital in the "coming weeks", according to a report in the Wall Street Journal (WSJ).
Citing people familiar with the matter, the news outlet said CityFibre is in negotiations with funding vehicles Mubadala Investment Company and Interogo Holding in relation to a minority stake sale, from which it hopes to raise more than £500m (€588m).
The prospective acquisition values the business at about £2bn. As part of the deal, CityFibre will issue £1bn in new debt to accelerate fibre rollout, the WSJ said.
If the sale materialises, the Emirati state-owned Mubadala and Swiss-based Interogo would be deepening the pockets of an established Openreach challenger building momentum. At present, the altnet claims it has a fibre-to-the-premise presence in approximately 60 towns and cities across the UK (see below).
Indeed, the cash injection would build on CityFibre's long-running drive to augment its capabilities and assets through acquisitions and attracting investment funds. The provider's planned FTTP rollout footprint increased from five to eight million premises in early-2020, courtesy of its £200m takeover of FibreNation (a fledgling fibre venture of broadband player TalkTalk — BTwatch, #301, #308, and #310). Its 2025 plan, backed by an anchor tenancy agreement with Vodafone UK, helped attract investment from a Goldman Sachs-led consortium, which took control of the business in 2018 (BTwatch, #296, #302 and passim).
It appears likely that the stake sale will pave the way for an elevation in its ambitions. The 2018 takeover unlocked £4bn of funding for FTTP investment (BTwatch, passim).
In May 2021, CityFibre Chief Executive Greg Mesch mooted discussions over a minority divestiture in an interview with the Mail on Sunday.
CityFibre is one of several players in an increasingly competitive pool of UK fibre builders laying out multimillion-pound fibre projects with ambitions to challenge the dominance of incumbent Openreach and the freshly minted Virgin Media O2.
Interestingly, a move for CityFibre would not be Mubadala's first UK fibre market foray. It took a minority stake in rival fibre challenger Hyperoptic in 2018 before offloading to KKR when the latter acquired the business a year later (BTwatch, #326 and passim). There have been many private investment plays in the UK fibre challenger space in recent years, including for London-centric altnet Community Fibre (which received backing from Warburg Pincus and major BT shareholder Deutsche Telekom in 2020).
As of March 2021, CityFibre had passed about 650,000 premises with fibre, serving enterprise and public sector customers.
As per CityFibre's Annual Report for the year to 31 December 2020, sales volume for 'on-network' connections grew from 12,553 at the end of 2019 to 25,158, despite the challenges of COVID-19. It recorded an 'on-network' revenue growth (excluding non-recurring revenue for capacity sales of £3.6m) of 31%, increasing from £20.1m to £26.4m.
The ramp up in its FTTP rollout programme also saw the number of staff increase to 1,347, or 1,340 full-time equivalent staff, compared with 773 at the end of 2019.
Under its mid-term FTTP rollout plan, CityFibre's eight million premise target comprises 400,000 public sector sites, 800,000 businesses, and 250,000 5G access points across 285 cities and towns. The fibre altnet also describes itself as CK Hutchison's Three UK's "preferred provider" of 5G backhaul connectivity outside London, courtesy of an alliance signed in 2020.

Sam Patterson is a Staff Reporter for TelcoTitans, contributing telecoms news analysis since September 2020 as part of the TelcoTitans Editorial team.