Ongoing chipset shortages lead to Ethernet product delays at Openreach, adding to problems flagged last year.
Semiconductor supply and demand imbalance set to last at least another twelve months.
Supply chain problems a recurring theme at BT, too.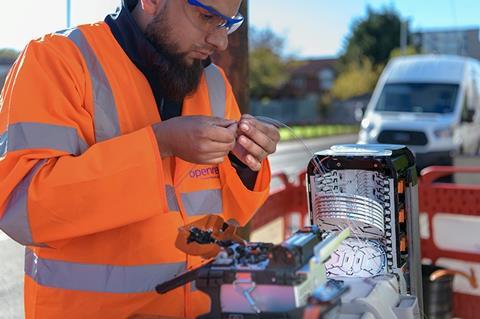 Openreach pointed to supply chain troubles for delays affecting its Ethernet provisioning, adding to similar problems flagged late last year.
Specifically, Openreach backhaul equipment vendor Ciena is said to have been particularly impacted by the global shortage of semiconductor chips, causing a slow-down in Openreach's capacity to fill orders of its Ethernet Backhaul Direct (EBD) product.
EBD supports Openreach's fibre-to-the-cabinet and fibre-to-the-premises services, and so has seen the company apply a 'matters beyond our reasonable control' (MBORC) status to related products. The MBORC marker is only used when Openreach is unable to fulfil the service level agreements it holds with its customers.
An Openreach spokesperson told TelcoTitans that the chip shortage means "slightly longer wait times" for approximately one-third of related orders currently in the pipeline.
" We're working closely with those few customers affected and we continue to monitor the wider situation while working with our supplier to resolve this as early as possible. We're starting to see some improvement in wait times, so don't expect this to be a prolonged situation. "

Openreach spokesperson.
Supply chain issues continue elsewhere
It is not the first time Openreach has been impacted by the chip shortage.
In 2021, the same MBORC status was applied to provisioning activities relating to its Gfast and Optical Spectrum Extended Access products because of comparable electronic component supply issues.
At the time, Openreach noted that it had been working with its suppliers "over the past few months" to mitigate any potential issues. For those services, enterprise network provider and Openreach partner Neos Networks released a statement claiming the Openreach was running "on average, 30% behind target in planning" (BTwatch, #330).
More widely, BT Group Chief Executive Philip Jansen pinned decreased revenue in part to "supply chain issues". Speaking at the Group's quarterly results call for the period to 31 December 2021 (Q3 FY21–22), he said the impact of supply problems coupled with COVID-19 were to blame for softened outlook for the current FY.
BT is well aware of its exposure to supply chain volatility, and has launched mitigating initiatives and partnerships to address the issue. BT's semi-independent BT Sourced procurement unit named this volatility a key driver for digital transformation of the Group's buying processes. Among the related activities is a tie-up with Cambridge University spinout Versed AI, which aims to improve supply chain transparency for the Group.
No quick fix for chip shortages
A report from STL Partners into the semiconductor shortage found a trifecta of major factors to have combined in the past two years to cause a supply–demand imbalance: COVID-19 (which closed factories and disrupted supply chains); geopolitical tensions (those related to China, especially); and a boom in consumer and enterprise demand for chips (driven, according to STL, by digital acceleration since the first lockdowns).
STL did not forecast a quick fix for supply chain and production problems.
" While shortages are said to be limited to certain categories of semiconductor, it is estimated that the situation will continue in the production chain into 2022 and 2023 until foundry capacity, substrates and component demand softens out. "

STL Partners.
The telecoms industry is among the biggest losers from any ongoing shortage, STL found. According to 2019 figures, 24% of global semiconductor sales were for communications networks, data centres, and IT infrastructure. Mobile phone manufacturing (26%) and consumer electronics (10%) have also seen the impact of shortages in the past two years.
Openreach is not just after chips for its networks, however. Openreach Chief Executive Clive Selley said in mid-2021 that its fleet electrification programme was being hampered by chip shortages impacting the automotive industry. "The supply problem has been exacerbated by the pandemic and chip shortages… we are constrained by the manufacturers", he said (BTwatch, #329).
Openreach competitors are facing similar issues. Speaking to TelcoTitans in late-2021, James Thomas, Director of Supply Chains at UK altnet CityFibre, described "tension across the whole of the supply chain". "We're not insulated in any way from this", he added.

Joseph Purnell is a Staff Reporter for TelcoTitans, contributing telecoms news analysis since 2019 as part of the TelcoTitans Editorial team.