Current BT non‑exec seeking to buck the trend and encourage Group to look internally for du Plessis replacement.
Cheshire brings considerable experience and strong political links, but may lack the skills needed for future battles.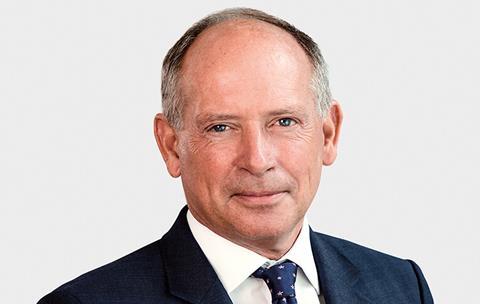 In comments reported by the Sunday Telegraph Sir Ian Cheshire, a BT Group independent non‑executive director, has expressed his interest in filling the role of BT Group Chair that is set to be vacated by Jan du Plessis (BTwatch, #321).
Cheshire does not appear confident that his chances of getting the job are high, however. While noting that "it's not a state secret that I will put my hand up", he also said "my chances are not necessarily great" considering that an internal appointment would break BT precedent. Cheshire claimed that "as many of my more charitable friends have pointed out", the past four chairmen had been external appointments. While not strictly correct — the last three chairmen have been, and before that Iain Vallance held both CEO and chair roles after a stint as Chief of Operations — it is also likely not the main reason the odds of Cheshire securing the role are slim.
Reports from the time that news of the du Plessis departure emerged suggested that Group CEO Philip Jansen has been pushing for more voices from the technology sector on the board to support his transformation agenda. Cheshire, whose experience is derived from the UK retail sector in senior oversight roles at DIY business Kingfisher, department store group Debenhams, and Barclays Bank UK, may not be able to provide the technological vision and new world insight that the Group is seeking.
It is, however, worth adding that he remains well connected to government, having been the government's lead non‑executive director for the five years prior to joining the BT board, and continues to take on advisory roles. In late‑2020 he was appointed Chair of the Sport Winter Survival Package, helping spectator sports navigate through the pandemic. The recent Ofcom settlement on fibre regulation and the government decisions on the presence of high‑risk vendors in the UK illustrate the importance to the incumbent of good political relations.
Ironically though, while discussing the UK's COVID‑19 response in the newspaper interview he might have highlighted why BT might now be looking for experience outside its traditional pool of established City advisors, when he noted "there's always the danger that you fight the last war, or you fight the wrong war".
Despite the apparent dangers of looking back, Cheshire's comments, reviving memories of the 1980s and a time when governance would permit the CEO and chair roles to be combined, do make TelcoTitans wonder whether Jansen might wish that option was still open to him in this day and age.

Neal Doran is a Senior Analyst for TelcoTitans. Neal's industry knowledge and experience as a telecoms analyst and writer spans three decades, and he has been a key part of TelcoTitan's Editorial team since 2001.