Deployment of fully cloud native core appears to be in full swing with open source developer.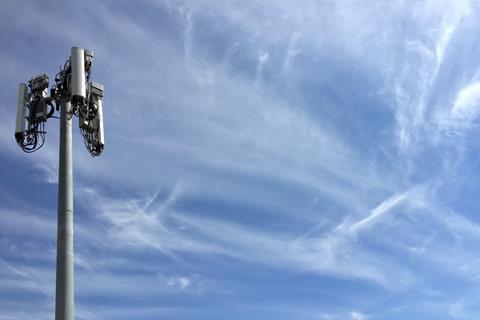 Open source technology provider Canonical provided an upbeat assessment of progress so far following its 2019 selection by BT as a key partner for the deployment of the Group's next‑generation 5G core (BTwatch, #306).
Arno Van Huyssteen, Director Field Engineering, Service Provider Cloud & Edge at Canonical, praised BT for being "super innovative" for realising the need to use infrastructure "as a commodity" rather than a "kind of special sauce in the mix".
Van Huyssteen, one of the participants in a December 2020 webinar on Canonical's relationship with telcos, said Canonical has helped BT to understand how "modelling [the architecture] once" and automation can better enable the operator to meet the needs of its customers. He revealed that the two partners had "successfully deployed a number of clouds already … and they are fairly large deployments because… they have quite a number of millions of mobile subscribers which they're offering 5G services to".
BT has stated that Canonical's Charmed OpenStack on Ubuntu will form a key component of its next‑generation 5G core after the software developer emerged as a winner in the telco's search for cloud‑native support. Charmed refers to the delivery and operation of OpenStack open source software on the Linux‑based Ubuntu operating system (OS) built by the UK‑based software specialist.
Specifically, Canonical is providing the open source virtual infrastructure manager (VIM) as part of BT's network functions virtualisation programme, ultimately supporting the transition to a cloud‑native 5G core network by 2022.
In order to deploy the VIM, BT is adopting Canonical's Charms and Juju tools to onboard virtual network functions, while the developer's Metal‑as-a‑Service tool, which provides a layer that effectively commoditises hardware used in the infrastructure, will be used for cloud provisioning. The 5G core will be backed by Ubuntu Advantage for Infrastructure for the ongoing management and support of operations.
The Canonical Linux and OpenStack products are contributing towards BT Group's Network Cloud initiative, which aims to better support new services, including 5G applications, through the creation of a programmable, automated network, and enable BT to further evolve its ambition to provide converged wireline and wireless services.
Canonical has a longstanding relationship with EE. As part of its involvement with the Telecom Infra Project, it is working with EE and fellow open source technology company Lime Microsystems on a pilot programme in the Scottish Highlands to bring 4G coverage to the "most remote islands" (BTwatch, #276). The UK‑based open source providers launched a second crowdfunding round in May 2017, intended to support the launch of LimeNET, Lime Micro's software-defined radio base stations underpinned by the complementary Ubuntu OS, and are pitching the emerging ecosystem as an opportunity for significant disruption to traditional mobile network infrastructure models (BTwatch, #285).
Juniper Networks has also revealed it will play a significant role in the Network Cloud initiative (BTwatch, #304–#305 and #311). In April 2020, Ericsson confirmed it had been awarded a contract that will see its dual‑mode 5G core deployed on BT's Network Cloud (BTwatch, #311).
Watson hails 5G core opportunity
In a recent TelecomTV interview Howard Watson, Chief Technology and Innovation Officer at BT Group sang the praises of the Network Cloud effort.
He said that, while the focus for 5G is currently on the provision of enhanced mobile broadband, the deployment of a cloud native core and edge compute techniques will open up more and more opportunities in both the consumer and enterprise markets, even if it remains a "long‑haul programme".
"Edge compute will certainly be offered. It could be offered both for consumer‑type applications, such as augmented and virtual reality, but also… for enterprise applications, and we see a real sweet spot opportunity between private 5G networks, combined with edge compute", said Watson.
He pointed to automation in factories and ports, as well as drone traffic management, as particular areas of interest, although he noted that BT is still "spreading ourselves quite widely across the verticals".
"[Network Cloud] gives us real opportunity to look at how do we get to a much more agile world in terms of the ability to add new features and new capabilities — new pricing models, new flexibility and propositions", he said.