Optimistic about RIC to enable connectivity in hard-to-reach places.
Flags work on rural open RAN trial in Wales, with BT as neutral host provider.
Restates view that open RAN functionality is more important than lowering costs.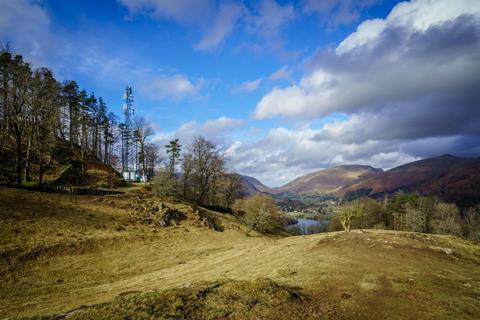 Neil McRae, Chief Architect at BT Group, struck a cautious note of optimism about the potential role of open RAN technology in bridging the 'digital divide'. For McRae, digital divides are not only found in rural locations but also in 'not-spot' areas within dense urban areas, typically in high-rise tower blocks where it is difficult for fibre to penetrate.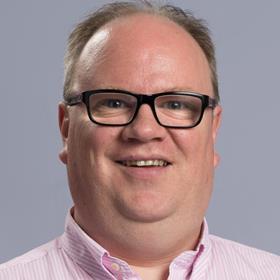 "We're very much looking at open RAN as another tool in that Swiss-army knife of connectivity solutions", he said. "When you're into these not-spots, one size doesn't fit all. If it did, we would've already solved the issue".
Fielding questions from Russell Lundberg, Principal at Intelefy LLC, a technology consulting firm, McRae was speaking at a recent Digital Divide Summit — hosted by FierceTelecom — in a session exploring the role of open RAN in providing access.
"We're look at filling the digital divide with literally any technology or any tool that allows us to connect people, whether it be fibre, Wi-Fi, open RAN, or using existing wiring in buildings", he said. "Whatever we feel is the right solution".
Caution giving (some) way to RIC excitement
McRae has often expressed doubts about the readiness of open RAN in the past. He aired once again some of his reservations at the Digital Divide Summit. "We've still got challenges around scale, volume, and pricing", he said.
McRae also made it clear he was not wedded to the model of open technologies and interfaces for its own sake. "If I've got something proprietary but it gives me an edge, why not use it?" he asked.
McRae did concede, however, that open RAN could give BT a competitive advantage. "The whole space around the RIC has got us hugely excited in meeting customer demands", he said. McRae sees the RIC, or RAN Intelligent Controller, as an important tool in the operator's kitbag to connect places previously thought as "no‑go zones" through its ability to "optimise the network".
"If you have a village or hard‑to‑reach place, you can use the power of the RIC to fine-tune radio beams. What wasn't connectable before may well be connectable today. It's also a way to keep power consumption low. You can use renewable energy sources such as solar or hydroelectricity because you have centralised some of the functions of the radio to places where power is more readily available. [The RIC] allows us to connect places where it's hard to reach."

— McRae.
By allowing more supplier choice, McRae further anticipated that the open RAN ecosystem will provide more tailored solutions for tackling 'not-spots'. One example, he speculated, might be a low-power, low-cost deployment for a small village where 4G or 5G is used for backhaul and "mesh‑like networks" are built on open RAN to connect individual premises.
Neutral host provider
Aside from looking to trial open RAN in dense urban areas, McRae fleetingly flagged that BT was "working to trial" open RAN in a part of rural Wales with the operator playing the role of neutral host provider.
At a media briefing held in November, as reported by TelecomTV, McRae said BT was running two open RAN Requests for Information: one for small cells and the other for neutral host support.
"Open RAN is very well placed for those two applications", he said. "We're starting to look at how we augment our macro layer with small cells". McRae added that dense urban areas, such as shopping centres, could also benefit from a neutral host infrastructure.
BT has already dipped its toes into the neural host market, but using more established technologies. Last June BT Enterprise's wholesale unit flagged its first UK customer contract win as a neutral host provider. On the back of BT's 'third‑party' indoor LTE infrastructure deployed at Cheshire's Alderley Park, billed as the UK's largest single‑site life science campus, Bruntwood SciTech, a 50:50 joint venture between Bruntwood and Legal & General, is using voice and LTE data services.
Under the neutral host model, the 'host' invests in public mobile access network infrastructure that can be shared by mobile network operators (MNOs). This saves on MNO infrastructure investment where the third-party network is deployed.
Don't get hung up on lowering costs
McRae has long cast aspersions on the cost-reduction claims made by open RAN enthusiasts. His views have not changed. When Lundberg mentioned that Japan's Rakuten Mobile had asserted that it could cut opex by 40% with open RAN when compared with traditional approaches, McRae let slip what can only be described as a dismissive smile.
"Unfortunately, open RAN was focused on lower cost to start with, which is not the way I think of it", he said. "If there is a reduction in cost that's great, but in the telco world I think we're too focused on cutting cost. I want to be focused on making more money and making more profit to enable investment in these sorts of solution".
For McRae, bridging digital divides is not only about bringing mobile broadband to places where it was not previously available. It is about enabling new use-cases and generating new revenue streams.
Examples he had in mind included more efficient operation of farms, drone corridors for delivery of emergency medical supplies in hard‑to‑reach places, and monitoring the environment. "We're not talking about costs, we're talking about opportunity", he said.
Not as keen as European peers
BT has been noticeably more reticent about open RAN than its European counterparts. In January 2021, Deutsche Telekom (DT), Orange, Telefónica, and Vodafone signed a Memorandum of Understanding (MoU) to promote open RAN in Europe. Telecom Italia (TIM) became an MoU signatory soon afterwards. BT kept its head down.
Nor did BT back a report written by Analysys Mason that was published in November 2021, which proposed that European policymakers should stimulate the region's open RAN ecosystem through tax incentives and public funding (BTwatch, #330). DT, Orange, TIM, Telefónica, and Vodafone all threw their weight behind the report's recommendations.
BT nonetheless seems to think open RAN will become more widespread, at least in the longer term. Along with the UK's other mobile network operators (MNO), Three, VM O2, and Vodafone, BT‑owned EE struck an agreement with the Department of Culture, Media & Sport to commit on open RAN. The agreed goal is to carry 35% of UK mobile network traffic, but the target date is not until 2030.
Only Vodafone has made a firm rollout commitment so far. It plans to deploy open RAN at 2,500 mobile sites across Wales and the southwest of England, so extending 4G and 5G coverage into rural areas (Vodafonewatch, #198). The operator aims to have at least 20% of all its sites based on disaggregated architectures, but that is not until 2027, which is when the UK's MNOs have to stop using Huawei Technologies' 5G kit.

Ken has been writing about developments in the fixed and mobile markets for over twenty years. He has been a contributor to TelcoTitans since 2015.