Eighteen months into the job, the BT CEO is striving to prove the business is on the right track, with a lower-key transformation than many expected.
Jansen urging staff to adopt a "lean-in" approach with faster decision-making to accompany systemic change.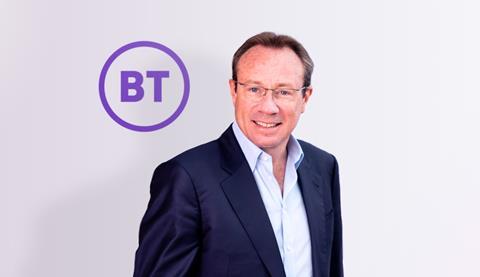 An interview in the Sunday Times saw BT Group Chief Executive Philip Jansen attempt to put greater focus on the longer term future of the company, and his plans for restructuring for the operator, as worries surrounding fundamentals prove difficult to shake off.
While the COVID-19 pandemic has created a series of new challenges for the Group's management to address, the underlying condition of the operator continues to cause disquiet among investors. The suspension of the dividend, a stubbornly low share price, and the upcoming triennial reminder of the problems within the BT Pension Scheme appear to be weighing on stakeholders minds. And even taking into account the impact of a global pandemic, BT may not be where investors expected it to be almost two years after Jansen's appointment was first announced.
Unpicking the lock to release value
Jansen was brought in when Group Chairman Jan du Plessis bowed to investor pressure and sought to address the perception that, under Gavin Patterson, transformation was not happening quickly enough. It may be that under Jansen there remains impatience for rapid change.
In the latest interview, the CEO reiterated a view that he expressed at the time of his appointment, that despite being a "good company full of really good people", the telco has an overly-bureaucratic culture wedded to "antiquated systems, poor systems, and poor processes". However, it appears that he still considers there will be no quick fix.
Although the piece was peppered with references to skies full of drones, IoT, and lifesaving 5G applications, the work to transform the fundamentals of the business is less glamorous. The removal of many unwieldy systems and processes was noted. However, investors may not be moved by plans to cut the number of IT systems from 58 to 14, reducing the broadband portfolio by a third, or commitments to substantially simplify process around changing tariffs, no matter how essential these steps may be.
Jansen suggested that the way BT responded to the COVID-19 pandemic has demonstrated internally that there is greater capacity for change, and scope for a cultural evolution to help the Group demonstrate faster progress. "It's not a natural tendency here for people to lean in and take accountability and make decisions", he said. "We did that in the pandemic and we need to maintain that", he added.
Backers may just want to blow the doors off
In the interview it was noted that currently, the Group as a whole is valued at around £10.6bn (€11.7bn), despite it paying £12.5bn for EE less than five years ago and Openreach being valued as an independent entity at north of £20bn. Ongoing speculation on possible bids for the Group, or offers to buy in to Openreach, suggest that there is an appetite for more dramatic change.
It may be Jansen's private equity background is heightening expectation of more radical action. The CEO was keen to acknowledge that it has been a "challenging time" for investors not receiving the "fair return" he considers their due. However, he appears relaxed regarding the performance expectations he is under.
Being in the spotlight was recognised as one of the inevitable elements of the high-profile job, but Jansen insisted that he was "very comfortable" working under close scrutiny, and will not be pressured into panic measures.
"I'm up for the challenge. And I'm not just thinking about short-term returns for shareholders. My aim is to strengthen the company, making it a better, stronger company with great prospects. So, yes, is there risk in doing it? There's risk in everything."

Jansen.
A supportive quote from former BT Group Chairman Sir Michael Rake, who was also Jansen's Chair in his last post at Worldpay, was dropped in to the interview, emphasising that the CEO is up to the demands of making the big calls. As murmurings of more severe headcount reductions swell, Rake was quoted saying Jansen is thoughtful but "can be ruthless when needed".
Ofcom holding the keys
Jansen once again highlighted Ofcom's Wholesale Fixed Telecommunication Market Review, which is due to come into effect in April 2021, as an event that will help BT turn a corner. Expected to confirm the regulatory landscape for fibre for the next five years, and determine the level of return BT can anticipate on its full fibre investment, it may help convince investors the Group is on the right track.
BT has been working hard over the past two-to-three years to improve its relationship with the watchdog. However, the extent to which the independent future of the Group and the plans of its current management are at the mercy of the regulator, is striking.

Neal Doran is a Senior Analyst for TelcoTitans. Neal's industry knowledge and experience as a telecoms analyst and writer spans three decades, and he has been a key part of TelcoTitan's Editorial team since 2001.