CEO Jansen confident in operator's ability to rectify problems in analogue-to-digital switchover.
Mass rollout on hold after critics raised concerns.
Power supply solutions require "industry-wide" effort.
Copper recovery trials underway with potential billion-pound upsides.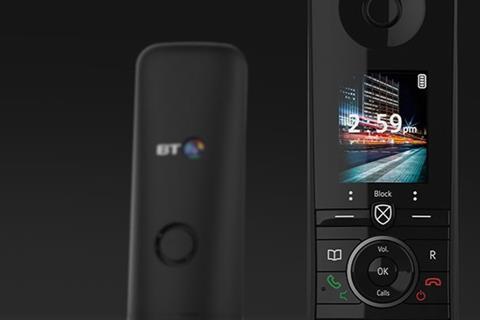 BT's all-IP transformation project, which hit speed bumps earlier in the year, remains on target with "no change to the plan", Chief Executive Philip Jansen said.
Speaking during the Group's results call for the twelve months to 31 March 2022 (FY21–22), Jansen reiterated BT's commitment to the digital switchover despite some criticism from consumers.
" We got ourselves into a situation where we were moving quite fast. In that move to all-IP and Digital Voice, we swept up some customers that had problems we hadn't fully envisaged. That's why we paused it. We can fix those problems, and we'll be back on track in the next few months. "

Jansen.
Criticisms heard, solutions incoming
Public backlash around the all-IP transition came to a head in March 2022, prompting Consumer CEO Marc Allera to halt the project and admit that "we got it wrong".
Critics raised concerns about the impact on the elderly and vulnerable, who are more likely to rely on traditional landline and analogue services, and people in areas liable to power cuts in extreme weather, which forced digital services offline during storms in early-2022.
Jansen addressed these issues in turn. The first requires education on the benefits and necessity of the "move to a new world of Digital Voice", he said, echoing concerns raised from within BT last year that awareness of the switchover was low.
The second, on power supplies, was deemed a more complex issue. Among the solutions touted by critics was for BT to provide backup power supplies to those in areas more susceptible to outages. Jansen said BT was thinking about providing a "certain amount" of backup power, and noted that "of course we will do that in the end".
Jansen shut down the suggestion that BT was duty-bound to do so, however. "What we're looking at is industry-wide: not just for telcos, but also the power companies", he said. "It can't all be on us".
Timescales for a return to business for the Digital Voice rollout were not given, other than to say BT will restart "mass migration" once solutions are in place. "We will use the pause to get better, more resilient backup options in place for customers who need them", BT added. In the meantime, rollout is continuing for customers who want the change, while trials at all-IP testbeds in Mildenhall and Salisbury are ongoing. Openreach has issued copper stop-sells across more than 250 exchanges since the Salisbury trial was launched in late-2020. All exchanges are set to be covered by stop-sells from September 2023.
Bonus bucks from legacy copper
The move to BT's all-IP, Digital Voice service is necessary given the planned 2025 shutdown of the analogue, copper-based public-switched telephone network (PSTN).
Benefits for BT, Jansen said, include a "massive reduction" in the Group's exchange estate and rollout of an all-IP network that costs less to run and provides a better service. He highlighted a third opportunity from the switch: to rip up copper, generating "additional revenues and further cost savings that are yet to be discovered".
Initial estimates indicate that BT could recover some 200,000 tonnes of copper in the 2030s. Jansen admitted that pulling up the legacy lines comes with costs, and BT is undergoing trials to understand the "operational factors" associated with the asset recovery programme.
" This is not easy, it will take a long time, but it's evidence of the opportunities that arise when you get rid of legacy and you move wholeheartedly, fully, and quickly to new, next-generation networks. "

Jansen.
Back-of-the-napkin calculations would value BT's 200,000 tonnes of copper at more than £1bn at current market prices but, as Jansen sought to make clear, there are several factors that would affect that figure.

Joseph Purnell is a Staff Reporter for TelcoTitans, contributing telecoms news analysis since 2019 as part of the TelcoTitans Editorial team.