BT Consumer CEO Marc Allera hits pause on Digital Voice rollout amid public backlash about impact on elderly and vulnerable customers.
Analogue-to-digital migration set to continue for those that want it, while BT deploys safeguards to assure concerned customers.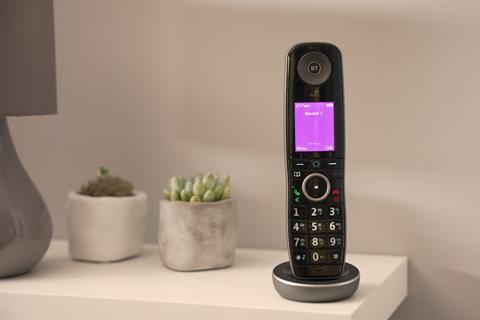 "We have listened to our customers' concerns and we have more work to do to improve the resilience of the network", Allera said. This will include "working with energy providers on faster power restoration and providing better back-up solutions for customers".
Previously, the operator urged customers with concerns to get in touch to allow BT to explain the necessity of the change, and offered to delay the switchover for customers who wanted further assurances — in essence, an 'opt-out' programme. Under the changes announced by Allera today, the programme will become an 'opt-in' for some customers, until BT has safeguards in place.
Safeguards highlighted by Allera include further cooperation with device manufacturers in related industries, including manufacturers of legacy devices like burglar alarms and healthcare pendants. He added that 'hybrid' phones are part of the resilience package to be made available — phones that act as "mobile landlines", and can switch to the mobile network if broadband connectivity is disrupted.
Exceptions in place
The change is a "pause to part of the programme". Customers who want to switch to Digital Voice will remain in the pipeline, while those who "need or want" back-up options will be delayed until solutions are in place.
Allera noted that the Digital Voice rollout in Mildenhall and Salisbury — two established testbeds for BT's all-IP transition — will continue at pace, as will deployments for Fibre Voice Access customers who require the upgrade for voice services.
Enterprise customers fall under a separate, "business-grade" IP voice rollout, and so will not be impacted by the pause.
Allera assurances to calm storms
Connectivity during storms and power cuts were among campaigners' primary worries. Allera noted that during this years' Dudley, Eunice, and Franklin storms some customers relied on traditional landlines as the only viable communication line.
" We recognise we have more work to do on getting better back-up solutions in place for when things disrupt the service like storms and power cuts. We got this part of our programme wrong and for that, we're sorry. "

Allera.
Although Allera's message this morning came with promises of a more considered approach to the digital transition, it is not entirely clear what BT is changing. There has always been an understanding that the PSTN switch-off will impact legacy devices, and in mid-2021 BT itself warned that awareness of the necessity of the move was worryingly low.
Speaking in October about industry cooperation, Steve Blackshaw, Head of Professional Services at BT Enterprise, said that "to communicate and raise awareness within the industry is really important, and the awareness isn't very high at the moment, which is a concern".
Beyond industry players, "vulnerable" customers were also named a primary concern at that time. The issue, said James Lilley, Director of All-IP at Openreach, has been a "pretty hot conversation around the industry for a number of years" (BTwatch, #322, #329, and passim).
The list of exceptions to the programme pause will enable BT to continue working towards its target of all-IP by 2025, while it builds solutions and "ensures all customers are aware this change is coming and why it is needed".
" This upgrade has to happen and all customers will have to be part of this change. "

Allera.

Joseph Purnell is a Staff Reporter for TelcoTitans, contributing telecoms news analysis since 2019 as part of the TelcoTitans Editorial team.