Group gets "re-imaginative" and fancies that AI can help it drastically reduce the wait customers face for broadband services.
Exec admits current lag for broadband set up is "unacceptable".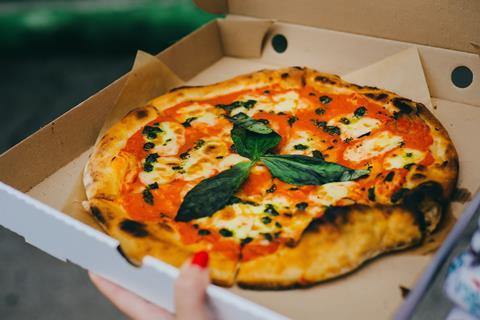 BT is aiming to emulate the likes of Amazon and Deliveroo by offering "same day" delivery of its products — i.e. broadband.
Michael Sherman, Chief Strategy & Transformation Officer at the operator, said it was looking to "re-imagine" its broadband provisioning process to cut down the wait facing customers from current levels of up to one month.
Speaking during a BT webinar, entitled Empowering Change: how digital transformation can help you work smarter, Sherman name-checked Amazon and Deliveroo as inspiration for the digital transformation agenda he leads at BT.
"When we start to think about what it actually takes to drive a business like Amazon or Deliveroo, it's re-imagining how to use tools to drive automation, business process efficiency, [and] worker efficiency and effectiveness, so you can run a business that is near-real-time in terms of its ability to service its customers' needs."

Sherman.
He stressed digital transformation needs to be aligned with "real business outcomes and objectives", and said customer experience around broadband installation was a key area being studied by BT for competitive gain.
"We want to re-imagine our broadband journey. If you were to go today and buy broadband, it might take you four weeks if everything is going pretty smoothly — to go from an order to your order being fulfilled and installed.

"Well, that in a modern digital world is unacceptable. We are used to next day. So we said 'how do we take something and have a business outcome where the outcome is same-day, potentially — provisioning… a product or service from BT Broadband?' That means we have to re-imagine the entire thing. Everything that is involved has to be decomposed and reconstructed and re-imagined using digital and AI."

Sherman.
Fortnight fatigue
Sherman did not provide a timeframe for the shift but BT evidently sees installation bottlenecks as a major, ongoing pain-point for customers — whether consumers, businesses, or service provider clients of networks arm Openreach.
Currently, for new BT Broadband customers and those moving house, BT says on its website that it "aims" to connect them within two weeks, although notes that "this can sometimes take longer". One-to-two weeks is the timeframe it aims for when connecting existing users that are changing product but staying at the same address. BT offers next-day delivery for product orders from the BT Shop, supported by main delivery partners Parcelforce and Royal Mail.
Competitors do not have an obvious lead on BT in this area, however. Cableco Virgin Media has a four-day, QuickStart-branded self-install offering for flats and houses that have received its services in the past, but the wait increases to "up to 14 days" if the address has an active Virgin Media account that needs to be closed down. Sky tells customers switching from another ISP will take "around two weeks", although users leaving Virgin Media to join Sky rely on closure of their accounts taking place within that timeframe.
According to consumer advice agency Which?'s most recent broadband survey, 39% of BT customers are connected within a week — putting the telco well ahead of an industry average of 31%. The report, based on a survey of 4,245 UK adults in December 2019–January 2020, found a majority of people considered switching to BT easy.
The Sherman Programme: helping BT grow fast-switch fibre
With his rallying cry around digital transformation, Sherman is likely to have been focused as much on winning over internal audiences as promoting BT as a digital running-buddy for external clients.
The former Boston Consulting Group executive was hired in 2018 to lead a "pan-BT business transformation" effort, and subsequently developed the Group's long-term Simplify agenda (BTwatch, #292 and #306). The programme has evident C-Suite buy-in, as supporting it is one of the indicators Group Chief Executive Philip Jansen's performance is measured against, according to the Group's latest Annual Report — but Sherman will no doubt be encountering areas of pushback as he seeks to embed changes within the BT organisation itself.
Making broadband installation pace a totem of Simplify is quite a statement of intent, reaching across BT's organisation. Strategically, optimising processes and becoming more "real-time" when delivering broadband ties in closely with BT and Openreach's top-level strategy around next-generation networks, and cutting costs to enable it to scale its fibre-to-the-premises footprint.
In operations, switching customers still requires a significant amount of labour-intensive, physical intervention — BT admitted as recently as 2018 that migrating customers to a new network partner still required an engineer to re-solder connections on its main distribution frame (BTwatch, #295). The challenge also represents a marker for BT Consumer, which has been placing emphasis on improving customer experience through lowering of support wait times, increasing digital transactions, and accelerating product delivery.
Sherman described Simplify as cutting across "every aspect of our business, including digital tools, skills of the future, ways-of-working, leadership — everything you need to actually embark on a full transformation".
"If you keep your old culture, your old way-of-working, you are just going to find that you may digitise but you don't actually have a transformative experience in terms of how the work gets done… So you have to change the culture. With that, you have to recognise that if you have a large staff like BT, you have to have training and tools to bring your people along. Managers have to re-imagine what it is to be a manager. They are no longer commanders and controllers. They are servant leaders. Those words sound simple but they are absolutely very tough for a lot of your middle managers to get. So you have to lean in. And some managers won't make the journey. But many can if you have the right training and mentorship and support."

Sherman.