The evolution of BT TV reflects a BT journey from an outward‑looking "buy" approach to new technology, to a more self‑reliant "build" mindset.
Divisional BT architects said to have re‑focused on project delivery, with strategically-minded enterprise architects taking a Group‑wide perspective.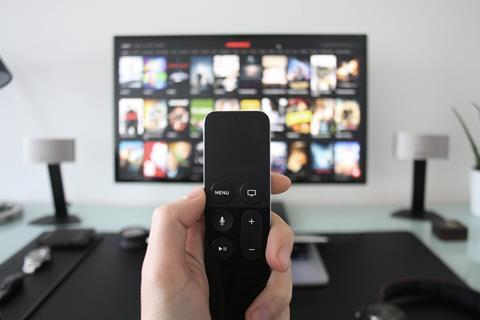 A former BT senior engineer recently detailed how the operator had turned to the database specialist Couchbase's NoSQL platform to deliver BT's on‑demand TV services (BTwatch, #305), while reflecting on the challenges of implementing change in a large organisation.
Mritunjay Singh, then‑Principal Solution Architect at BT TV, provided an overview at Connect Europe 2017 of how NoSQL was being deployed to improve the user experience. Singh himself has now moved over to join Couchbase. According to his LinkedIn profile, he became Senior Solutions Engineer at the company in June 2020.
Just before he left BT, Singh made use of a BrightTALK presentation to provide some insights into why BT TV made the change, the challenges it had to overcome in moving from an Oracle MySQL database, and the changes taking place within BT since then.
The early years
When BT TV was launched as BT Vision in 2006, it was based on the Mediaroom platform — the IPTV middleware developed by Microsoft and acquired by Ericsson in 2013. In 2012, it moved away from Mediaroom (BTwatch, #242), and in 2014 decided to shift towards a single TV platform based on the YouView platform (BTwatch, #255).
As Singh explained, BT then went through a two‑year period when it was transitioning from the legacy Vision 2.0 platform to a new user interface (UI). The aim was to move from a non‑hierarchical catalogue structure, with personalised discovery supported by a "thick client", to a hierarchical catalogue and personalised discovery supported by a "thin client", with no caching on the client side.
The objective was to introduce a carousel structure that is similar to the Netflix UI, for example, and reduce the time it takes to synchronise the client device with the server from hours to minutes. One of the biggest challenges was to maintain both UIs while the transition was being carried out.
At the same time, BT had been evaluating the Couchbase NoSQL system as an alternative to MySQL. Singh noted that this chimed with a change in strategy at BT, which saw it move from a "buy" to a "build" culture.
Although BT was still buying products from vendors on the market, the aim was not to acquire finished products, but instead opt for offerings like Couchbase that enable operators to fashion their own solutions. A key attraction of Couchbase was its caching capabilities, which BT said enabled it to offer each user an improved personalised experience across any device or location.
It was decided that the new BT TV UI would become the first use‑case for Couchbase within BT, effectively providing a proof‑of-concept for the NoSQL system. Indeed, BT TV is exploring new ways in which it can use Couchbase to improve the user experience.
Success factors
Singh made it clear that moving from MySQL to NoSQL has been no easy matter, and required a number of elements to be aligned:
Anticipate opposition: overcoming resistance to the new technology through constant communication with all those involved in running the current systems, and ensure that adversaries become supporters.
Collaboration: rather than making decisions in isolation, work closely with all teams within BT including the network architecture, operations, and business divisions. For example, the operations team wanted to ensure that the existing service was maintained throughout the transition, so that the 1.6 million BT TV customers would not notice any obvious change to their service. The business team, meanwhile, wanted a UI that aligns with three key BT values: personal, simple, and brilliant.
Turning architects into enablers: Singh said there has been a radical change to the architect community at BT, which has seen the creation of delivery‑focused architects who can "enable" projects. Enterprise architects still exist, but tend to have a wider Group focus.
Results so far
The new BT TV UI has won industry awards, including the Best Content Discovery Service award at the TV Connect Awards in 2017 and the T3 Best TV Platform award the same year.
Singh said the new UI has helped increase BT's Net Promoter Score (NPS). According to BT, its NPS increased by 5.5 percentage points (pp) in the year to 31 March 2020, while in the previous two years it had increased 6.5pp and 8.3pp, respectively.
The adoption of Couchbase has also brought about a network topology change, with two primary sites now running active–active (rather than active–passive) and three read‑only sites.