Partners including ADVA and ID Quantique flag support for BT's quantum secured network.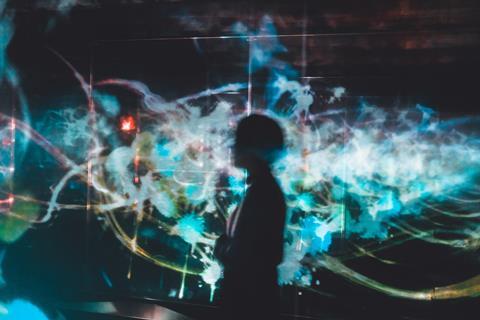 BT Group and partners announced what the telco hailed as a "milestone" in the development of "ultra-secure quantum networks", with the opening of the quantum test network link, UKQNtel, between BT Labs in Adastral Park and Cambridge University.
BT previously trumpeted the construction of the network in mid-2018, and said the aim was to explore use cases for Quantum Key Distribution (QKD) technologies (BTwatch, #297). The new high-speed link is now open for testing of new quantum technologies, including trials of how these technologies can be used to secure critical data across vertical industry sectors such as banking, defence, healthcare, and logistics.
The link uses over 125km of standard BT optical fibre between Cambridge and Adastral Park, with BT exchanges acting as 'trusted nodes' along the route. The link will carry both quantum and non-quantum traffic. BT added that the QKD technique shares data encryption keys via an ultra-secure quantum channel over the same fibre that carries the encrypted data itself.
The UKQNtel link forms part of the UK Quantum Network (UKQN) that is being built by the Quantum Communications Hub, which in turn is part of the UK National Quantum Technologies Programme. As well as linking the research facilities of BT Labs and the University of Cambridge, it connects two associated high-tech industry clusters: Cambridge Science Park and Innovation Martlesham (Adastral Park). BT noted that the wider UKQN network extends over the National Dark Fibre Infrastructure Service (NDFIS) to Bristol in southwest England.
The NDFIS is a research facility that was established by the Engineering and Physical Sciences Research Council (EPSRC) in 2014 to enable researchers to develop the underpinning communications technologies for the future internet. It provides a dedicated 650km single-mode dark fibre network called Aurora2 that interconnects access points at the universities in Bristol, Cambridge, London (University College), and Southampton.
Key partnerships for quantum leap
The network was built by the main partners of the Quantum Communications Hub, including BT and the universities of Cambridge and York, and is co-funded by the EPSRC. Support has been provided by partners including ADVA Optical Networking and Switzerland-based quantum cryptography specialist ID Quantique.
ADVA provided the equipment for the network fibre link, and said its FSP 3000 transport solution is playing a "key role" as it enables 'keys' to be securely combined from third-party systems using standardised protocols. ADVA added that the entire infrastructure is managed by its software-defined networking (SDN)-based Ensemble Controller. Meanwhile ID Quantique's Clavis 3 System is being used to transmit the data-encryption key using a stream of single photons across the fibre network.
Jörg-Peter Elbers, Senior Vice-President of Advanced Technology at ADVA, described the prototype network as significant because it "brings the technology into the real world. Together with BT and the other partners, we've created a fully operational transport network secured by QKD and prepared to carry live data".
In a separate statement that coincided with the launch of the quantum-secured network, Australia-based quantum-enhanced cybersecurity specialist QuintessenceLabs flagged its collaboration with BT and long-standing BT partner Tech Mahindra on an end-to-end video-messaging application secured by QKD.
Makers Lab, the research and innovation arm of Tech Mahindra, developed a quantum encrypted peer-to-peer video communication and file transfer application based on WebRTC components, according to QuintessenceLabs. The Australian vendor is providing its qCrypt key management server to secure the keys, as well as what it described as the "core technology". The aim is to enable encrypted communications that cannot be hacked.
WebRTC is a free, open project that provides browsers and mobile applications with Real-Time Communications (RTC) capabilities via simple application programming interfaces (APIs). The aim is to enable RTC applications to be developed for the browser, mobile platforms, and Internet of Things (IoT) devices, and allow them all to communicate via a common set of protocols.
Staying ahead of the bad guys
The over-arching ambition of the research into quantum security is ultimately to protect UK infrastructure from cyber-threats.
In September 2018, Ben Azvine, Global Head of Security Research and Innovation at BT, highlighted that quantum computing will be critical in future cybersecurity. He stressed the importance of being ahead of "the bad guys" in the development of quantum capabilities, noting that, if they acquired quantum capabilities, "they could break 99% of the encryption we use today on our network" (BTwatch, #300).
BT working with IIIT-D in India to develop optical networks and quantum security solutions
BT Global Services is collaborating with the Indraprastha Institute of Information Technology Delhi (IIIT-D) through its recently established BT India Research Centre (BTIRC) to develop next-generation broadband optical networks and quantum security solutions.
BT Global Services established the collaborative research centre in Bangalore during December 2018 (BTwatch, #301), in association with the Indian Institute of Science. The establishment of the BTIRC is intended to complement BT's existing relationship with the IIIT-D, which is focused on elastic optical networks and quantum key distribution technologies for inter-city backbone and metro networks.
BTIRC joins BT's network of collaborative research facilities around the world, including centres in China, Northern Ireland, the United Arab Emirates, and the USA, with the global innovation network centred on BT Labs based at the Group's Adastral Park research campus in the UK. BTIRC is focusing on the development of artificial intelligence, cybersecurity, and mobility technologies for use in BT's strategic programmes and services.
In July 2018, BT Global Services opened a new Cyber Security Operations Centre in the city of Gurugram in India (BTwatch, #298), as part of the UK-India Tech Partnership that was agreed by the prime ministers of India and the UK in April 2018 (BTwatch, #296). Tech Mahindra, one of BT's biggest partners in India, also recently flagged the establishment of a research and development centre at Adastral Park (BTwatch, #296).