Scandal-hit venture that became the embodiment of BT's troubled partnership approach to council contracts to finally fade away.
Council insourcing set to leave a significant dent in BT's public sector revenue stream.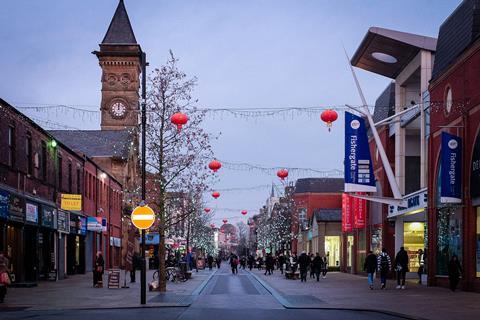 BT's controversial, decade-long ICT services partnership with Lancashire County Council (LCC) is set to come to a close with the shuttering of BT Lancashire Services Ltd — the entity it created in late-2010 to manage its engagement with the local authority and other public organisations in the county (BTwatch, #217 and passim).
The operation is now set to cease trading, following the 31 March 2021 expiry of its contract with the authority, according to its latest Companies House accounts filing. This said that the telco "continues to provide services to LCC and under the terms of the existing contract will continue to do so up to March 2021".
A spokeperson for the Council told TelcoTitans that, after that date, activity currently managed by BT is "all coming back in-house", so will not be tendered externally.
Horrible history
The move draws a line under a highly problematic, ten-year contract between BT and LCC, starting with the 2010 incorporation of BT Lancashire Services (then called One Connect Ltd) as a joint enterprise to manage a broad suite of outsourced services for the authority (with BT owning 60% of the venture).
The partnership quickly became clouded with allegations of murky dealings in contract award processes, seeing the launch of a police investigation into financial impropriety among management in 2013.
The operation was dramatically restructured in 2014, after a "comprehensive" review, seeing BT buy out LCC's stake and renaming One Connect as BT Lancashire Services Ltd. The mandate was also significantly downsized, with the authority repatriating several activities and bringing "hundreds" of staff back in-house, leaving BT to focus on ICT service delivery, payroll, and recruitment.
The Lancashire deal was one of a series of local government outsourcing contracts that hit trouble and legal issues for BT in the early-2010s, often culminating in termination or reworking of contracts.
A similarly problematic joint venture with Liverpool City Council ended up being shuttered in 2014 (BTwatch, #249, #252, #256, #296, and passim). BT also found itself disgraced last decade in Cornwall, again falling out with the local authority over an ambitious, large, long-term deal that encompassed healthcare.
Collectively, the once-fashionable joint projects contributed to a period of disarray in the UK arm of the Global Services division, which saw a local management overhaul in 2015, followed by the absorption of government work into a new UK-focused BT Business and Public Sector division (now BT Enterprise).

Good enough for government work
Despite the embarrassment and reputational damage it brought to BT early on, and its reduced mandate, the Lancashire relationship still appears to bring in a sizeable slice of revenue for the telco — albeit at an unknown level of margin.
In its last fiscal year, to 31 March 2020 (FY19–20), the business recorded £41.98m (€46.67m) in revenue (against BT Enterprise's £6.1bn total), and its turnover has been in that range since its "repositioning" in 2014. In FY13–14, before the reset, it posted £78.18m in revenue.
A recent report from consultancy Tussell estimated that BT received around £300m a year in revenue from public sector contracts, further underlining the significance of the LCC project to the Enterprise division as it continues efforts to staunch public sector losses and return to growth (BTwatch, #312 and passim).
Recent activity flagged by BT, as part of the Lancashire partnership, has included work with Lancashire Police Authority's Digital Media Investigation Unit and Connect Investigation & Intelligence System, as well as support for contact centre and education services in the county.

Richard Agnew is Group Editor at TelcoTitans.