New cybersecurity platform to debut in coming months, as a flagbearer for Global's re-energised and evolving digital portfolio.
Creation of internal digital, threat, and network units within Global enabling integration of new solutions across traditional and cloud-based services.
Workflow platform provider ServiceNow namechecked as a crucial partner.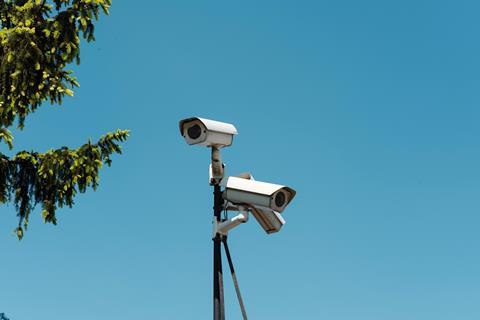 BT Global is set to unveil a new cybersecurity platform called Eagle-i, as the basis of not only a more sophisticated charge into the global corporate security sector, but also as an exemplar of the division's plans to become a digital platform-focused service provider for major multinational organisations.
The Global division has been undertaking a lengthy transformation programme in recent years, extricating itself from increasingly low-margin and investment-heavy legacy services. Its focus has shifted to creating an asset-light business that leans more heavily on partners, and operates with a more flexible, standardised portfolio of solutions that it can offer on a managed services basis. At a December 2020 Business Briefing, the division provided an extensive update on its progress on this front, and management positioned the anticipated launch of Eagle-i in the first quarter of 2021 as tangible evidence of this change.
The security platform will be delivered by a unit known internally as ThreatCo, which is managing security development and working alongside: DigiCo, the team now charged with formulating and managing the Global digital portfolio; and NetCo, the unit overseeing connectivity for Global customers.
Eagle-i has emerged following Global's decision to slim down its stable of security partners (BTwatch, #315), and to address a key customer need identified by the BT division. According to Kevin Brown, Global's Managing Director, Security, multinational customers, faced with multiple demands on resources and escalating risks, want security decisions made for them in areas such as vendor selection, and to focus on ensuring their business's resilience and safety rather than the detail of how it is delivered. Brown considers that the new Eagle-i platform will also effectively leverage this opportunity.
A flexible response to rising threats in hybrid environments
The ThreatCo head said that cyber-attacks on business mainly come through the network, and that as customers move from traditional fixed infrastructure to cloud networks, there may be a sustained period where they have to manage complex heterogenous estates. He said that Global is working on "improving the journey" for customers through collaboration within the division, and among NetCo, DigiCo, and ThreatCo. The threat intelligence platform is expected to help manage cybersecurity risks and mitigate costs associated with security breaches, including data losses, reputational risk, operational failures, possible compliance fines, and other financial penalties.
Eagle-i is intended to offer "rapid, proactive protection", and is said to enable customers to move beyond current reliance on point solutions, firewalls, cloud proxies, and other similar products. These traditional defences are considered inflexible, uncommunicative, and incapable of learning, which means that as the demands on security increase, so does the amount of human intervention needed "to join the dots". This only adds to costs, and may increase, rather than reduce, the security risk.
ThreatCo's Eagle-i platform, in contrast, is said to be bring "insight, intelligence intuition, and impact" with artificial intelligence at the heart of the protection. It reportedly features a decision engine built on a series of codified playbooks that can be tailored to enable customers to choose the level at which human intervention is required. Ongoing innovation is expected to be a significant differentiator for Eagle-i, and the digital platform approach will enable Global to offer new services from "fantastic" partners as they develop.
The Eagle-i platform is to be preceded by "pre-platform services" that will help determine and benchmark security policy for customers and are set to launch soon, as the division begins the rollout of services it hopes will snowball into growth across the revived division.
ServiceNow namechecked on data visibility
Data visibility aligned with a "new scaled software-defined world", is deemed critical by BT as conventional network data declines. This end-to-end applications visibility is provided for Eagle-i through integration with DigiCo elements of the business. The security platform is said to leverage common components from increasingly influential workflow solutions provider ServiceNow. These are already used elsewhere across Global, enabling the platform to constantly analyse and search for trends and patterns, and improve customer experience.
The links with DigiCo and ServiceNow are also integrated with the end-user elements of Eagle-i, creating what Brown describes as a "stand-out integrated customer experience".
Global emerging from chrysalis
The BT Global Business Briefing, led by Chief Executive Bas Burger, attempted to position the division as ready to cast off its previous image as a reliable, if lumpen, connectivity partner, and spotlight the flexibility and agility it has engendered through the casting off of capital intensive subsidiaries around the globe, and the revision of its approach to partners and its portfolio.
The accelerated digitalisation of global business is seen as helping the division build momentum and set it on the path to profitable growth, while justifying its continued presence as a key contributor to the future development of the Group.

Neal Doran is a Senior Analyst for TelcoTitans. Neal's industry knowledge and experience as a telecoms analyst and writer spans three decades, and he has been a key part of TelcoTitan's Editorial team since 2001.