Liberty Global and Telefónica Group creating a UK "connectivity champion" that will leapfrog Sky to become a close second competitor to BT Group.
BT confident in its lead in the convergence race, and upbeat on consolidation opportunities, but Spanish fibre know‑how and comparable digital portfolio could present new threat.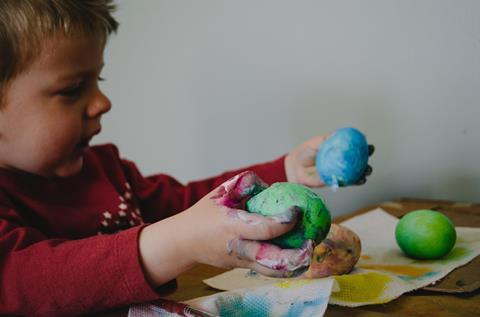 In early‑May 2020, on the same day BT Group presented its latest annual results, Liberty Global and Telefónica Group confirmed an anticipated deal to bring together their UK assets, cableco Virgin Media and mobile network operator O2 UK (VM–O2). The two groups have agreed to create a new 50:50 joint venture (JV), expected to generate revenue of about £11bn per year and EBITDA of £4bn, and becoming a strong second convergence player behind incumbent BT Group.
The deal, expected to be completed by mid‑2021, saw the partners explicitly attempt to grab BT's mantel — presenting the partnership as marking the advent of a new national connectivity champion, helping the UK government hit objectives on ultrafast coverage and creating an opportunity to accelerate 5G investment. Planned investment of more than £10bn over five years was highlighted as evidence of their commitment to the UK market, while the two owners are conservatively anticipating synergies of £6.2bn over the same period.
The new entity is aiming to generate an additional £110m in annual revenue, and will have Virgin Media customers that are currently with other mobile network operators, including BT/EE, in their sights.
2019 estimated financial performance, UK leading operators
BT UK retail
VM–O2
Sky*
Vodafone UK
Note: * Financial performance based on analyst estimates.
Source: Telefónica.

Revenue

£13.5bn

£11.3bn

£9.4bn

£5.5bn

Operating income before depreciation and amortisation

£4.2bn

£4.1bn

£2.5bn

£1.2bn

Operating cash flow

£2.6bn

£2.1bn

£1.8bn

£0.5bn

Accesses

46.3 million

46.5 million

22.7 million

20.2 million
Self‑reliance at the heart of anticipated synergies
Reducing the need for wholesaling from third parties such as BT Group is among the key areas where synergies are anticipated, as is moving Virgin Media's Virgin Mobile mobile virtual network operator (MVNO) onto the O2 UK network.
While this traffic is currently managed through an MVNO agreement to use the EE network, any pain from that move will have been factored in by BT Group, which lost the contract to Vodafone in 2019 with migration due to take place over 2021–2022 (BTwatch, #308). This migration is now not expected to happen, and there may be a chance that Virgin Media will need EE to continue supporting elements of its mobile business for longer, should there be any delays in the merger process.
Battle of the brands
Liberty Global highlighted several potential commercial benefits of the deal, although the details were vague and difficult to evaluate.
Liberty Chief Executive Mike Fries pointed to the approximate 80% of Virgin Media customers currently taking mobile services from external providers, which presents a cross‑selling opportunity (although the proportion of these customers already on O2 was not hinted at).
Fries also said research conducted by Liberty Global suggested that the two brands' appeal "grows even stronger when the brands are considered together", claiming that 50% of O2 customers that do not have Virgin Media broadband would be more interested in convergence offerings featuring Virgin Media than any other broadband provider.
The value of this research is questionable, though, and bears comparison to similar statements made by BT in the months after the EE acquisition. At the time, in 2016, Consumer and EE management highlighted the millions of households that took services from one of the two companies, but not the other, as an opportunity to build up converged services bundles (BTwatch, #276 and passim). However, since the closer integration of the domestic BT and EE operations into Consumer, the number of revenue generating units per household has only increased from 2.37 at the end of March 2018 to 2.38 at the end of March 2020 — essentially flat. This compares to annual growth of 3% or more for the years prior to the integration.
Telefónica to bring its global experience to BT fight
A potentially interesting element of the JV will be the opportunity to sell Telefónica's emerging core of digital services through the new UK entity. With VM–O2 aiming to establish itself as a more forthright challenger in the enterprise and public sector market through the tie‑up, Telefónica's portfolio of cloud, cybersecurity, and Internet of Things solutions could enable a concerted challenge to both BT and Vodafone for major government contracts in particular.
Telefónica's international full‑fibre rollout experience may also be put to use in supporting the JV. Project Lightning, the Virgin Media fibre‑to-the‑premises (FTTP) programme that has been running for four years with mixed results (BTwatch, passim), was seen as one of the attractions of the merger deal for Telefónica. On the other side, Liberty Global is said to have valued Telefónica experience of industrialisation in fibre and standardisation of processes.
Lightning's FTTP footprint is expected to reach four million homes and businesses by 2024, but Telefónica Chief Operating Officer Ángel Vila said he is supportive of the project and would potentially back a plan to progress more decisively if opportunity arises. This could be either as part of the existing JV, or potentially through a spin out of a fibre‑focused entity, which has already been floated by Liberty Global management (BTwatch, #310).
…Jansen takes news in his stride, and spies opportunity
Asked about the planned merger during the BT results conference call, Group Chief Executive (CEO) Philip Jansen was relaxed about the prospect of the buffed‑up competitor, describing it as a "sensible move" in a market that is due for consolidation. He also framed the deal as following a path that BT has been heading down for the four years since the EE acquisition, and noted the head‑start this provides it in creating a converged proposition.
Jansen acknowledged work and contracts would be lost in the fallout, including "a bit of backhaul", but insisted it would be in a manageable range, and accompanied by opportunities for growth.
" Both O2 and Virgin are important customers for us, and they will continue to be… There's no question [that the] combined entity now will be [an] important customer for the BT Group going forward. "

— Jansen.
Alongside the assurances that the deal was news that BT was prepared for, Jansen was also keen to remind analysts that BT is, and would remain, the biggest fixed‑mobile network operator in the country.
… deal may drive Vodafone into BT arms
Another peer declared itself similarly unbothered by the prospect of a merged VM–O2, with Nick Read, CEO of Vodafone, responding to the news by floating the potential of becoming an anchor tenant for the full‑fibre rollout of BT Group's Openreach to address any need for additional fixed‑line reach.
Read also downplayed the importance of having a traditional pay‑TV operation in the UK, declaring the country "an OTT market" where cord‑cutting will become more prevalent as streaming services grow. He further reflected on the opportunity for Vodafone UK to follow a partnering model for triple‑play as seen in Italy, which he considers could be accomplished "whilst Liberty and O2 will be going through a very complex integration over many years in the consumer space".
Merger a knock to BT credit ambitions
There is another element of the VM–O2 deal that may have an impact on BT Group as it pursues a longstanding goal of recovering its BBB+/Baa1 credit rating. Credit agency Moody's, which maintained Telefónica's main Baa3 rating after the JV announcement, also noted that the deal would be credit‑negative for other players in the UK market.