VR leveraged by embryonic Skydome for incident monitoring purposes.
Startup's R&D partners include Intel.
Potential for deployment at BT's network of smart ports.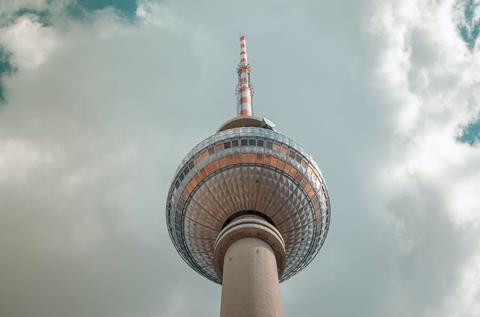 BT's Adastral Park research centre is running trials of a 5G‑powered emergency services platform that enables first responders to relay information to operational command bases and increase chances of survival.
The platform — presented by Rob Mayhew, Lead Innovation Consultant at BT, during the telco's latest The Future is Now webinar — marks the fruit of a partnership with Intel Corporation and Skydome, a Swedish startup that specialises in VR‑based solutions.
It purportedly works via various surveillance-oriented "body cameras" and drones, which beam imagery to VR headsets in remote control rooms via video link. Mayhew conducted a demonstration of the platform using a fire‑based emergency scenario, which saw him switch between the different camera feeds — one of which used a biometric-based scanner to show a visual representation of "how [firefighters] are coping under the stresses and strains of fighting this fire", he told the event, held last week.
Mayhew trailered the platform as a means of helping provide people "on the ground" with a fuller picture of the status of fire and rescue operations. The platform also enables workers to communicate within the same virtual environment, eliminating the need to remove headwear and speeding up decision making, Mayhew added.
Prospective applications of the platform are largely mission critical. But Lisa Perkins, Director of Research and Innovation at BT, suggested it could also be used to provide public services, such as monitoring air quality and measuring traffic flow, in real time. Speaking at the same event, she also suggested it could be deployed at maritime facilities with which BT has gestated links (presumably a reference to an ongoing smart ports project at Belfast Harbour, among others, but she was not explicit — BTwatch, #317, #323, and #327).
It is not yet clear when a commercial version of the platform will be made available.
Skydrome, founded in 2017 and based in Stockholm, has R&D partnerships with telecoms equipment suppliers Ericsson and Intel. The latter's 5G & IoT Innovation Centre, also in Stockholm, has in the past served as a testbed for Skydome's emergency services technology, with participation from Swedish telco Telia. The business is headed by CEO Peder Sjölund and, according to its LinkedIn profile, has about ten staff.

Sam Patterson is a Staff Reporter for TelcoTitans, contributing telecoms news analysis since September 2020 as part of the TelcoTitans Editorial team.