Watson provided a loose outline for BT Technology's plans for 5G deployment over the coming two years, with indicators of significant events on the horizon.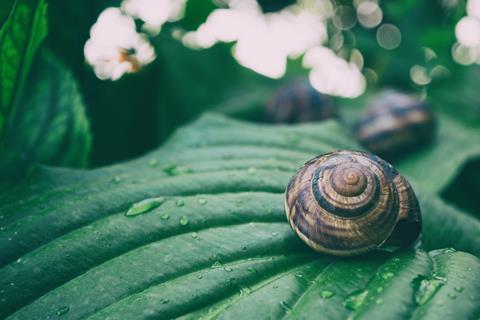 Howard Watson suggested a 5G launch "at scale" would be completed by around the end of 2020, as rollout continues to target the busiest areas of the current 4G network.
The next anticipated significant driver of 5G in Watson's view will be the arrival of a 5G-capable Apple iPhone. He is assuming this will be in September 2020, and he expects geographic coverage of 5G to be in a strong position at this point to benefit from the device launch.
Beyond the initial use cases around enhanced mobile broadband services, the availability of 5G among the BT Enterprise customer base is expected to create opportunities around "campus networks" and potential mmWave deployments (see below). BT is said to be pushing hard for industry standardisation around seamless handover between 5G and next-generation Wi-Fi when moving between indoor and outdoor environments.
Watson suggested that for wider 5G coverage beyond the busiest areas, the timeframe that played out for 4G (reaching 85% geographic coverage within eight years) may be considered a realistic rollout model based on current expectations, and saying "I don't see a big rush to go and equip our 18,500 macro sites with 5G necessarily any faster than we have with 4G".
BT Technology highlighted that all EE 5G sites are connected with 10GBps backhaul to minimise the risk of any backhaul contention issues as adoption of the technology grows.
Wi-Fi and resilience focus for commercial offerings
Greg McCall, Managing Director of Converged Services Platforms, discussed the commercial application of BT Technology's work, with particular reference to the more eye-catching potential of Consumer services.
An area where McCall promised future breakthroughs was in relation to Wi-Fi.
BT has long boasted of having the largest network of Wi-Fi hotspots in the UK (and BTwatch has long noted the vast majority of these hotspots comprise of residential routers with limited value – passim), but McCall has now recognised that the Group has underinvested in Wi-Fi over recent years. This is expected to change as BT pursues seamless connectivity, and will see the telco act on fixed-wireless solutions for high usage services and locations for commuters.
"[Commuter services are] being poorly served in the UK by all operators, and this is something that we are going to start focusing on very, very heavily. We want to converge, and we want to bring our mobile assets together. We want to invest heavily in that around the commuter areas, and we also want to bring our Wi-Fi hotspots together to ensure that we can service a really seamless experience for our customers whilst they're on the move."

– McCall.
McCall also referenced plans for the introduction of more closely bonded fixed and mobile connectivity solutions as a way of providing business customers (both enterprise and larger corporate) with more resilient services.
BT has previously flagged the potential for providing enhanced connectivity and greater service guarantees for customers through a more converged product offering. A hybrid access gateway product that bonds fibre and 4G was promised for 2019 in an earlier BT Business Briefing (BTwatch, #296). While that offering was originally touted in the context of domestic connectivity, McCall underlined the strong anticipated demand for greater reliability in the business market.