As Consumer embraces a platform strategy and seeks new partners to help boost customer value and enhance its billing relationships, a concerted effort is being made to woo internet giant Amazon.
Relationship building reflects determination to achieve a "best for partnerships" strategic objective.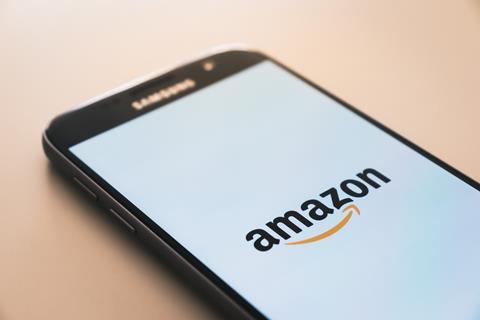 BT Consumer is reinforcing its commitment to becoming the partner of choice for global TechCos as it builds up its team working with Amazon. Recent recruitment drives indicate that the customer facing unit is taking steps to strengthen its existing partnership, adding sheen to its own brand and expanding the appeal and capabilities of its service platform as a marketplace for retailers.
Amazon is already a strategic partner for BT, and while the operator frames this relationship as being "new" in recent recruitment ads, links between the pair date back several years: Amazon's Prime Video has been integrated into the BT TV platform since 2018 (BTwatch, #296), and ties between the two on production and delivery of Premier League football is well established (see below). Consumer is aiming to develop this further with an ambition to become "one of Amazon's best global partners based on performance, vision, and collaboration".
BT's goals for the relationship appear to encompass opportunities surrounding "smart home" applications, with opportunities identified surrounding the Amazon Echo range of devices particularly (BT has also recently released its own home phones with Amazon's Alexa voice assistant enabled — BTwatch, #321). Content is another area of significant interest with the potential for further partnering with Prime Video flagged. While no detail was provided, this could see BT Sport made available on the Amazon over-the-top platform, or increased promotional activity associated with Prime and EE, for example.
The pair have been developing links in relation to the streaming of the Premier League, with BT supporting Amazon's initial broadcasts in December 2019, which was accompanied by BT promotion of discounted Prime Video subscriptions via its billing platform and may provide further opportunities for broadcasting collaboration (BTwatch, #309).
While under the remit of Consumer, it appears that the Amazon team will work across a range of functions including brand marketing, propositions, customer service, external channels and supply chain functions and with Group departments such as legal and technology.
Amazon joining Apple and Samsung as BT favourites
As it aims to follow through on divisional management commitments to making Consumer "best for partnerships" as a key element of its digital evolution as reiterated at its Beyond Limits launch (BTwatch, #307), BT's Amazon partnership team is intended to be a single entry point for Amazon into BT, and is acting as BT's representation into Amazon.
BT has already established partnerships with Apple and Samsung as part of its strategy of developing a platform for brands intended to support the delivery of value-add services to customers, notably claiming a world-first with its Full Works for iPhone bundle of Apple subscriptions on EE, and declaring itself the UK's leading handset partner for both vendors at its October 2020 Business Briefing (BTwatch, #318–#319). These relationships have perhaps more sturdy roots linked to EE's role in handset sales.
With Amazon, it appears likely that the most natural fit will be with Consumer's broadband and television customers, rather than the mobile base, as a means of buffing its reputation as a digital service provider.

Neal Doran is a Senior Analyst for TelcoTitans. Neal's industry knowledge and experience as a telecoms analyst and writer spans three decades, and he has been a key part of TelcoTitan's Editorial team since 2001.