BT collaborates with Worcestershire 5G (W5G) testbed and Ericsson to install 'live' 5G factory.
Runs and manages private 5G network for Worcester Bosch.
Takes technology lead at W5G to accelerate UK adoption of smart-manufacturing.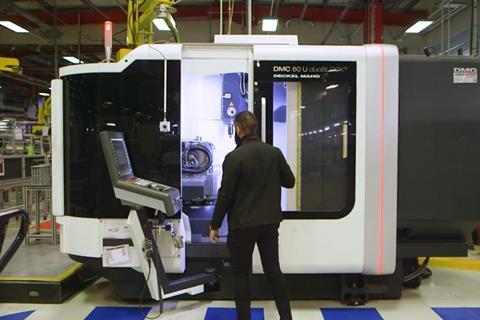 By flagging deeper collaboration with the Worcestershire 5G (W5G) testbed and Ericsson, BT sought to position itself as a central player in 5G private networks and 'smart' factories.
"Working with W5G and Worcester Bosch, we're creating a smart factory where machines can learn and adapt to changes on the factory floor as they happen, and make instant, autonomous decisions to optimise the production line", proclaimed Gerry McQuade, outgoing Chief Executive of BT Enterprise.
McQuade added that it was essential to combine 5G private networks with data analytics, Internet of Things, and mobile edge computing. "BT's role", he asserted, "is making these technologies work in perfect harmony to gather and interpret the vast volumes of data generated by connected machines and turning this into real‑time and actionable insight".
Worcester Bosch, a local engineering company, holds the distinction of being involved with the testbed's first 5G private network installation. Initial results look promising, with factory output — boosted by autonomous robots to transport products and materials — apparently up by as much as 2%. Predictive maintenance and installation of collision detection sensors, connected over the 5G private network, are other features of the revamped factory floor.
5G and edge computing infrastructure is supplied by Ericsson for the smart‑factory installation and is "fully managed by BT".
Acceleration
Reflecting on its heavy involvement in the W5G consortium, of which it is a co‑founder (BTwatch, #295), BT announced it had become lead technology partner for the testbed. Appropriately for the role, BT talked about "accelerating" smart factory development, and is looking for other local companies to work with.
In what seemed a new development, BT is providing W5G partners with access to EE Mobile Labs in Borehamwood, where Ericsson engineers are on hand to support the testbed using the supplier's core and radio access network (RAN) equipment, as well as multi‑access edge computing capabilities.
BT further claimed it will bring the "scale and expertise needed" to extend benefits of 5G private networks to more manufacturers in key sectors, such as aerospace and the small‑ and medium-size enterprise sector. More details are expected to emerge on other Industry 4.0 use‑cases "over the coming months".
A question of spectrum…
No mention was made of frequencies used by W5G to put the private 5G network through its paces, but the testbed has a fair amount of airwaves to play with.
On setting up W5G in March 2018, with the help of UK government funding, Worcestershire Local Enterprise Partnership was granted permission to use a localised and unpaired 390MHz slab of 3.6GHz–3.8GHz frequencies.
An unpaired 500MHz chunk at 26GHz was also made available, as was 96MHz of unpaired 700MHz spectrum. The low‑band frequencies are to test outdoor use‑cases, such as beyond‑line-of‑sight control of drones for the agri‑tech sector.
A UK auction of 700MHz and 3.6GHz–3.8GHz frequencies is slated for January 2021 (see separate report).
… and Huawei
Joining BT as a founding W5G consortium partner was AWTG, Malvern Hills Science Park, Telefónica UK, the University of Surrey, and Worcestershire County Council.
Another was Huawei Technologies, a longstanding BT partner that is now being eased out of many areas of Group infrastructure after the UK government told the Chinese supplier it must pack its bags (BTwatch, #314).
British defence company QinetiQ is also part of the W5G mix, tasked with ensuring that security is built into the design of the network and applications.