Quick changes made to company officers for major BT holding companies in the wake of Treasury Manager's widely reported arrest.
Review of Winnister's responsibilities highlights complexity of BT's many tiers of subsidiaries, and echoes of losses past still reverberating.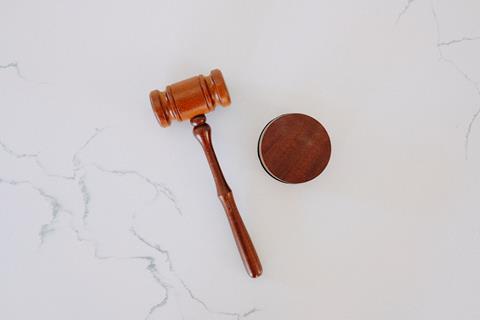 BT Group took steps to distance itself from Treasury Manager Leslie Winnister in the days immediately following his arrest for the murder of his wife, Suzanne, on 8 September 2020.
Following an appearance by video-link at the Old Bailey Central Criminal Court, Winnister was remanded in custody until a plea hearing scheduled for 30 November 2020. The following working day, 14 September, saw termination of his positions as a director of major BT investment holding companies registered with Companies House.
A longstanding member of the treasury team, Winnister has held dozens of directorships linked to BT financial vehicles over the past two decades, including notable international strategic missteps around the turn of the century, such as Esat (forebearer of multiple current Irish players) and Interkom (now blended into Telefónica Deutschland).
Winnister rapidly removed as a director of the following companies in September 2020:
BT Group Investments Limited, which for the year to 31 March 2020 reported dividend income of £1.58bn and managed £18.5bn in investments.
BT (RRS LP) Limited, which reported net liabilities of around £15m in its last reported financial year (to 31 March 2019).
groupBT Limited, which reported net assets of £367m at end-March 2019.
It appears that Neil Harris, Director for Tax, Treasury, Insurance & Pensions at BT, is taking on Winnister's responsibilities.
Winnister was arrested and subsequently charged in relation to the death of his wife at their home in Bexley. It was reported that he had been suffering with mental health problems caused, or exacerbated by, the pandemic lockdown in the months preceding the incident. Press reports suggested that Winnister had in recent weeks been in the process of stepping away from BT and moving towards retirement.
BT would not comment on the criminal case to the media, on the grounds that the police investigation is live.
The Belmullet loose end, and mysterious Irish write-down
At the time of originally writing (and still at 18 September 2020), Winnister ostensibly remained an active director of Belmullet (IOM) Limited, an Isle of Man registered company linked to BT Group that seemingly encompasses around EUR0.5bn of Irish assets.
However, BT Group has confirmed to TelcoTitans that Winnister "is resigned" from all his roles, stating that all relevant paperwork had been submitted. A spokesperson also stressed that governance and management structures are in place to mitigate the risk of sudden absence of employees in treasury roles.
Beyond the role of Winnister, Belmullet's place in the web of BT holding companies is of interest. The Isle of Man company was described by BT as a legacy holding company for Republic of Ireland investments, and the telco said that its management was being transferred to the UK, prompting its 2019 registration with Companies House.
Its position within the corporate family tree places it beneath Dublin's BT Communications Ireland Holdings Limited, and above London's Extraclick Limited. Belmullet is exceptional in being BT's only apparent holding company domiciled in the crown dependency, which is geographically close to Ireland. Potentially concerning is that Winnister and fellow director Christine Ryan appear to have been given unlimited authority at Belmullet, including the right to act alone.
Ryan is also an Extraclick director, and in total an officer at 38 or more BT's entities. As a corporate family, BT Group PLC has well over 1, 000 operational, financial and other entities worldwide, with Winnister, Harris, and Ryan amongst numerous fiduciary officers.
Reverberations from the dotcom boom (and bust)
Extraclick is wholly owned by Belmullet (and ultimately consolidated into BT Group) and its sole purpose appears to be as an investment holding company relating to BT Communications Ireland Limited, from which it received EUR85m (£78m) of dividend income in the 18-months to 30 September 2019 (EUR289m, for the year to 31 March 2018). In turn, it paid out EUR380m in dividends during 2019 (none in 2018), both periods during which it recorded significant profit but paid minimal UK tax.
In its latest accounts, Extraclick showed equity of EUR495m (down from EUR789m in 2018), having significantly reshuffled its equity base and revised its accounting reference date (from March to September). In its last, extended 18-month fiscal year, Extraclick made provisions of EUR642m against fixed assets then valued at EUR1.135bn; this reduced net book value massively (to EUR493m), accompanied only by a note saying that the directors consider "the [presumably revised] carrying value of the investments recoverable".
Somewhat surprisingly, according to BT, this change was a technical accounting requirement relating to write-downs of assets acquired during the "dotcom boom" still flowing through individual company accounts but already booked at Group level. TelcoTitans also wonders if there is a correlation with a more recently rumoured sale of BT Ireland assets for a price in keeping with the revised valuation.
Updates and corrections: detail added re. Belmullet and Extraclick; clarified that Leslie Winnister is not sole director of Belmullet; BT clarifications and comments incorporated.

Neal Doran is a Senior Analyst for TelcoTitans. Neal's industry knowledge and experience as a telecoms analyst and writer spans three decades, and he has been a key part of TelcoTitan's Editorial team since 2001.