BT Enterprise's Q1 FY20–21 performance shows a business briefly hollowed out, and anticipating further blows as it begins its recovery.
Small Business Support Scheme is promoting ultrafast vouchers, bursaries and training in the hope of softening the impact of the pandemic recession.
DCMS-backed scheme once again shows BT ready and willing to back government messaging as it awaits clarity on its future regulatory environment.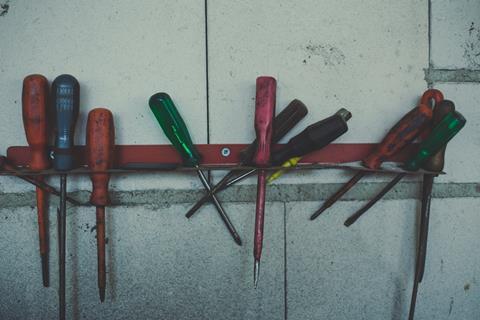 Accompanying its results presentation for the three months to end-June 2020 (Q1 FY20-21), BT Group unveiled a new Small Business Support Scheme, intended to proactively help small and medium-size enterprise customers manage their way through the ongoing global pandemic. Considering the concerns of BT management regarding the challenges that will be faced over the coming quarters by BT Enterprise, the division serving the sector, the scheme will be trying to reach a base that is facing a period of considerable turmoil.
BT's trading update showed circumstances have been tough for the Group, but the business has proven itself to be "relatively resilient", as described by Chief Executive Philip Jansen. BT Enterprise was among the harder hit elements of the business, however, with Q1 revenue falling 9% to £1.3bn, and EBITDA dropping 13% to £406m as the Group reported overall revenue and EBITDA declines of 7%.
Trading plummets, and recovery likely to be a bumpy one
According to outgoing BT Enterprise CEO Gerry McQuade, the first two months of Q1 saw trading levels for the division plunge to 30% of usual levels, although these have now returned to around 85% of anticipated levels. The order book for Enterprise also took a dent in Q1 as client spending plans were postponed, and there is an expectation that further delays or rethinks may be on the cards. Although McQuade and the executive committee were upbeat on the Group's ability to weather the storm, a raft of additional difficulties is compounding the challenge.
McQuade, Jansen, and Chief Financial Officer Simon Lowth all warned of the potential impact of risks, including:
Policy shocks: A return to widespread stricter lockdown and the withdrawal of government financial support for business. This could prove to be the seismic event that prompts a wave of insolvencies among the Enterprise base. Varying degrees of business difficulty have reportedly been factored in to the Group's expectations for the rest of the year. The division has internal forecasters considering the potential levels of insolvency that might be seen across sectors, and estimates around 20% of its customer base is in the hardest hit segments of the economy, such as hospitality and leisure.
Mobile to fixed substitution: Another area particularly flagged by McQuade as a risk to the division, beyond vanishing new orders and renewals or bad debt, is service usage and non-contract spend. With employees furloughed and therefore not using work contract mobiles for calls or roaming, usage-based revenue is expected to suffer in future quarters until closer-to-normal work patterns return.
Down trading: Enterprise is also wary of competitors pricing aggressively at the lower end of the market, which might require a response from the division in the future, according to McQuade. Under Jansen, BT Group has maintained a pursuit of higher-end services, with the CEO encapsulating the attitude on the Q1 call as "you can buy cheaper, but you can't buy better". However, Jansen has also previously indicated a willingness to do whatever needs to be done to maintain market share, backing a more competitive commercial approach where necessary (BTwatch, #306). The Group appears to be hoping that market awareness that it is willing to fightback vigorously will deter too many raids on its base.
Despite the potential for doom and gloom, positive messages were shared during the conference call too. Orders in Q2 appear to be looking "actually fine", according to McQuade, and in line with budget expectations. A Q1 collapse in wholesale business was said to be the result of the SMEs that tend to resell voice and broadband services from BT effectively shutting down for much of the quarter, so effectively there was no channel to sell through. This appears to have recovered with reopening, albeit at lower levels than previously.
As the call drew to an end, and when asked what could get worse for BT as the year progresses, Jansen did highlight that Enterprise could see more business failures in its client base, and be a victim of further waves of infections requiring lockdown measures, this time without the upside of heightened business from enabling remote working. Nevertheless, Jansen reiterated such scenarios are not certainties and the reverse side of BT's predictions for the period include accelerating economic recovery and continued easing of physical restrictions.
It is not clear at this stage, however, whether the proposed new support scheme will be able to do more than provide positive spin or act as any form of barrier to rough incoming conditions.
Hastily assembled Support Scheme may need reinforcing
The Small Business Support Scheme largely appears a bundle of existing and previously-planned initiatives to encourage the uptake of digital services among SMEs, accompanied by a handful of new measures that are expected to provide a degree of relief from the economic effects of the current crisis. Around 5.8 million SMEs are to be targeted by the programme, which focuses on "connectivity, cash flow, and confidence". It will be promoted from BT's estate of retail sites, reinforcing efforts underway prior to the pandemic to leverage legacy EE shop locations.
BT has been taking steps to drive traffic into its stores, particularly since the launch of 2019's Beyond Limits initiative (BTwatch, #307), and activity is said to be picking up again now that lockdown restrictions have eased and shops have reopened. BT/EE shops were said to currently be seeing sales conversion rates of 60% for Consumer services, and Jansen said the Group expects to keep shops busy by encouraging SME customers into stores, thus helping maintain the viability of a physical retail presence.
The key elements of the programme, which is likely to see additional strands added as it evolves more fully, are as follows:
BT Group is accelerating payment for its 4,500 SME suppliers, and promising to pay within 30 days. This compares to the 60 days it has already committed to under the government's Prompt Payment Code (which it only recently re-joined as a signatory after a suspension — BTwatch, #313).
Enterprise is to offer a £2,500 subsidy for small business customers installing an Ethernet connection, which it described as an extension of the benefit offered by the government's now-closed Gigabit Broadband Voucher Scheme.
A startup bursary is to be launched in October 2020, under which up-to-1,000 UK technology startups will be offered a free fibre broadband connection and accompanying mobile bundles.
The launch of BT Halo for Business was heralded as part of the package, with the division following through with a commitment made in 2019 as part of the Beyond Limits campaign. The offering is targeted at the "micro-businesses" (five staff or fewer) said to comprise 91% of all UK enterprises.
A new digital payments solution is on the cards, intended to help small businesses adopt cashless transactions. Details are expected "in due course".
Enterprise is promising to continue the financial flexibility it has shown in recent months as a result of the COVID-19 crisis, with a customer service team working with businesses to find ways to manage their bill over an extended period.
Digital and social media advertising support is promised, although no details are yet available.
BT will promote Digital Boost, a new digital non-profit platform offering mentoring form digital experts. Further details of the new programme are not available, although the scheme appears to have financial backing from the government.
BT also referenced its Skills for Tomorrow website with its range of digital skills training videos and courses. Online toolkits and webinars focused on wellbeing are also to be provided by the telco.
All in this together…
Not for the first time, BT echoed political slogans of the Johnson government in its promotion of the new scheme, describing the high street promotion as playing a part in "levelling up the country". The BT programme was also accompanied by supportive quotes from the Department for Digital, Culture, Media & Sport.
The Group is currently in ongoing discussions with government on the prospect of a rapid deployment of ultrafast networks across the UK, and seeking the opportunity to secure billions in state funding, and a roadmap from regulator Ofcom that provides a suitably profitable return on its fibre investment. In return, BT is enthusiastically demonstrating a willingness to play its role as a national cheerleader and champion.

Neal Doran is a Senior Analyst for TelcoTitans. Neal's industry knowledge and experience as a telecoms analyst and writer spans three decades, and he has been a key part of TelcoTitan's Editorial team since 2001.