Low-key launch for BT's "standalone" procurement company.
Time will tell if greater reliance on digital tools will turn BT Sourced into "procurement disruptors and trailblazers".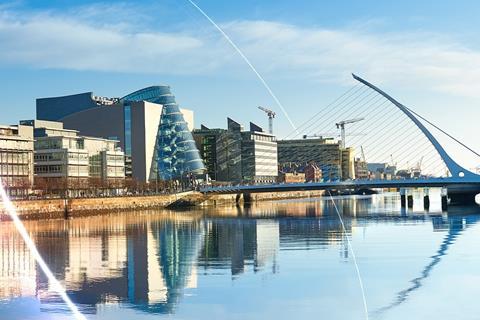 BT Sourced, BT's semi-independent procurement company based in Dublin, officially started business yesterday.
There was no special launch announcement, although the new division has been well trailered by BT in recent weeks. It was left to LinkedIn messages posted by various executives, including Cyril Pourrat, Chief Procurement Officer at BT, to break the news.
Buyside disruption
Masterminded by Pourrat, BT Sourced is framed as a "standalone procurement company within the BT Group".
With the help of various digital tools, such as artificial intelligence, big data analytics, and machine learning, BT wants to disrupt traditional ways of buying goods and services. The aim is to simplify processes and focus on "partnership-based approaches to the way BT works with suppliers and start-ups".
By operating at arm's length from BT Group, Pourrat clearly feels there are less likely to be organisational hindrances in achieving the BT Sourced remit of becoming "procurement disruptors and trailblazers".
The Group announced in February that BT Sourced had embarked on a recruitment drive to fill 70 new roles in Dublin, and that the new company "will manage and influence" a budget of around €14.8bn (£13bn).
Nice and ESG
Speaking at a sustainable procurement webinar hosted by Fairmarkit, Pourrat highlighted the importance of ESG (environmental, social, and governance) compliance in supply chains.
"ESG is very high on our agenda, but 69% of BT's carbon emissions are coming from suppliers, and we've got to zero in on that", he said.
In order to build a procurement company that can deliver on ESG requirements without losing out on any buying power, Pourrat emphasised the value of digital tools. "There has to be a trade-off between the absolute resources available and the need to actually walk the walk," he said. "That is why we are using digital a lot".
BT's ESG requirements are a set of standards that seek to make improvements on climate, diversity, transparency, and societal issues. Current targets outlined in the Group's Digital Impact & Sustainability Reportinclude net-zero carbon emissions by 2045, buying 100% renewable energy, and reducing carbon emissions in the supply chain by 29% by 2030 when compared to 2016/17 figures, targets BT is working with vendors to achieve

Ken has been writing about developments in the fixed and mobile markets for over twenty years. He has been a contributor to TelcoTitans since 2015.