Electricity supplier to power portion of operator's UK real estate from mid‑2022.
'Going green' of particular importance to both parties.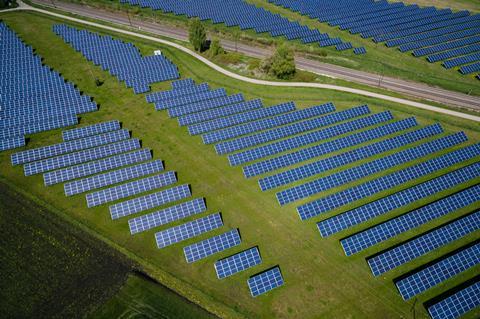 BT Group signed a deal with utility Total Gas & Power (Total), a subsidiary of French oil giant Total SE, to secure 1,124 Gigawatt hours of "100%" renewable energy per year over a three‑year period.
Under the contract, effective from April 2022, Total will supply electricity (drawn from hydro, solar, and wind sources) to about 3,100 sites across the UK, satisfying about half of the operator's annual energy needs.
Dave Cranfield, General Manager at Total, said the tie‑up would likely evolve as the "demand for renewable[s]" grows, and would be supported by Total's plan, Cranfield continued, "to invest significantly in carbon-neutral initiatives over the coming years".
The partners framed the deal as a means of accelerating BT's push towards becoming a net‑zero emissions business by 2045 (BTwatch, passim). Total — which is increasingly keen to emphasise credentials in supporting action on climate change — aims to achieve this worldwide by 2050 "or sooner".
Sign of the times
The move follows soon after Total SE revealed plans to rebrand as "TotalEnergies" as it seeks to diversify its business model and expand its renewable energy presence over the next decade. The UK market — within which it recently acquired rights to develop windfarms off the East Anglican coast and in the North Sea — is of strategic focus. Like BT, Total SE scored 'A' as part of the CDP's worldwide ClimateLIST in 2020 (see separate) and is ramping up efforts to cut its 'Scope 3' (supply chain) carbon emissions footprint. It is also a founding member of the Oil and Gas Climate Initiative, aimed at accelerating the industry's response to challenges bought by climate change.

Sam Patterson is a Staff Reporter for TelcoTitans, contributing telecoms news analysis since September 2020 as part of the TelcoTitans Editorial team.