Adastral Park R&D facility takes centre stage in inaugural Artificial Intelligence Festival.
East of England emerges as UK hub for AI research and innovation.
BT asserts AI thought leadership and is UK's top AI patent filer.
Group's use of AI aligns with telco peers, but recent moves suggest bigger plans for embracing the technology.
BT promoted its artificial intelligence (AI) credentials at an inaugural Artificial Intelligence Festival (AI Festival) that it co-hosted with digital technology and services player Orbital Global in February 2021.
Broadcast from BT's Adastral Park research and development (R&D) centre, the two-day virtual event showcased AI innovations and startups from the east of England as well as BT's own applied research and commercial use of the technology.
The event covered a lot of ground: from the weighty implications of AI for businesses, skills, employment, ethics, and social bias to use-cases, such as how Tiptree, Essex-based Wilkin and Sons applies AI in strawberry farming. Speakers came from the Alan Turing Institute, BT, Facebook, Google, Massachusetts Institute of Technology (MIT), Silicon Valley Bank, several UK universities and various AI-focused companies from the region.
The UK is ahead of European countries in terms of "AI readiness", based on factors including research activities, startup investment, automation potential, and skills, according to a McKinsey Global Institute report. After the USA and China, the country attracts the most venture capital investment in AI, according to UK business network Tech Nation, although it is a very distant third place. UK AI companies raised £3.2bn of global AI investment between 2015 and 2019, compared to £32bn raised by US AI businesses and £12bn by Chinese players during the same period.
AI rising in the East
Outside London, which is the UK's largest tech hub, the 'East of England' region has attracted the most VC funding for AI in the country, according to Tech Nation. From 2015 to 2019, £998m was invested in emerging tech companies in the region, of which £486m went to businesses focused on AI technology.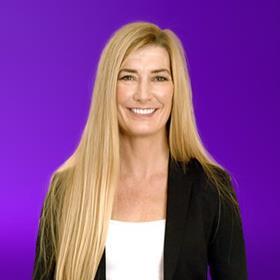 Lisa Perkins, Director of Applied Research and Adastral Park at BT, said that there are six times more AI businesses across the East of England than there were ten years ago. There is also an "emerging set of AI companies" at the Innovation Martlesham tech cluster located at Adastral Park, she said.
Perkins, who also chairs the non-profit Tech East organisation, highlighted how BT works with universities to foster tech talent in the region. A recent example is the operator's partnership with the University of Sussex to build a new DigiTech Centre at Adastral Park, which is due to open this year. The £9.6m facility will host 500 students and 145 BT apprentices, and provide skills training in the areas of data science, cybersecurity, and Internet of Things (IoT) — BTwatch, #314.
"We have an amazing opportunity here in the east around technology as a whole, but particularly AI, and we are growing fantastic talent to support that", she said, adding that the region also has "prowess" in security, cyber defence, robotics, blockchain, IoT, and augmented and virtual reality (AR/VR), which are "progressing in the same way as AI".
From patents to practical use cases at BT
BT has filed the most AI patents of any UK company, Perkins said. A report from the UK Intellectual Property Office described BT as "the most prolific applicant from the UK for filing AI patents".
Some of BT's research projects become commercial solutions used by the Group. An example is BT Aperture, which is a tool developed in its labs and used across the Group that analyses data patterns to improve business processes.
In the areas of security and fraud detection, the operator developed a machine learning (ML) algorithm called "Saturn" that helps it to detect anomalies, failures, and potential attacks, while another in-house development dubbed "Nexus" provides visual graphics analytics for security analysts to distinguish between suspicious and malicious activity in the network. BT researchers are understood to be working on how to automate responses to security threats once they have been detected.
Perkins also flagged partnerships with two AI-focused companies that are in the Innovation Martlesham cluster, ContactEngine and SightCall (BTwatch, #314). SightCall reduces site visits by enabling BT engineers to control a customer's smartphone camera to diagnose an on-premise issue and then help the customer fix any faults. ContactEngine's conversational AI engagement hub is understood to have improved efficiency for BT Enterprise broadband and PSTN installations (BTwatch, #308).
"BT has numerous significant use cases where artificial intelligence has made a massive difference to the way we operate", whether it is in how BT manages its network, gains insight into customer experience, or optimises the management of field teams, she said (BTwatch, #313, #315, #317, and #321).
Some of the applications are not necessarily new, but AI touches many parts of the Group from customer services and field team scheduling at Openreach to cross-selling in marketing and content recommendations in the BT TV platform.
Justin van der Lande, Principal Analyst at Analysys Mason, said BT is "advanced in their use of AI" and "comparable to other telecom operators". The main use-cases are in: improving customer experience, operations, and security; combating fraud; better predicting maintenance; and reducing energy, "which are all areas where other European operators are currently focused as well", he said.
Telco AI trailblazers
Don Alusha, Senior Analyst at ABI Research, cited AT&T, Rakuten, Softbank, and Telefónica as examples of telcos that are taking an aggressive or all-encompassing approach to AI in various ways.
Network automation is "nascent" and most of the telco market is focused on using AI for operational efficiency and customer management, he said. However, "a select group of [communications service providers (CSPs)] (e.g., AT&T, Telefónica, SK Telecom, and Elisa) are already leveraging solutions that combine cloud, AI, and ML to transform their businesses. But, for the wider CSP community, the question is how to democratise AI and cloud to modernise their operations".
Network changes demand automation
Looking at future network requirements, automation and the application of AI has become "almost mandatory", said Detlef Nauck, Head of AI and Data Science Research at BT, in a Light Reading podcast. To benefit from the flexibility of software-defined networks, he said "automation is key. That means using ML methods and AI technology to drive that".
Nauck leads an applied research programme with a team of 30 people. Their remit is to "scan ahead for what's coming, evaluate the kinds of technologies that make sense to downstream into the business, and help the business with the implementation… in their day-to-day operations", he said.
Part of this work involves establishing best practices in data science and ML for responsible use. That means ensuring teams have good data to start with, and adequate models for managing and governing ML. Nauck said BT is working with the TM Forum on developing standards for ML model management.
"We're looking at what do we have to do to make the whole company AI-ready", he said. "A massive organisation like BT has different levels of skills and progress in terms of using AI in different areas".
BT sets stage for more data science
BT recently signalled willingness for a deeper embrace of AI with the creation of the new BT Digital division, which will be the Group home for innovation and product development from April 2021 (BTwatch, #321). Harmeen Mehta, appointed to the newly created role of Chief Digital & Innovation Officer, will lead the division. In her previous IT leadership roles, she has been an early adopter and keen advocate of AI as a driver for transformation.
At BT Digital, Mehta will be responsible for the dedicated Data & AI Solutions function that BT has been quietly building up over the last year. The unit was created in 2018 and is led by Adrian Joseph, who joined the company in February 2020, after three years at Ernst & Young as Head of AI for UK Financial Services, and previously, ten years at Google (BTwatch, #319). Data & AI Solutions' remit is to develop new propositions across the Group.
AI companies at Innovation Martlesham tech cluster

Innovation Martlesham hosts about 150 companies ranging in size from startups to multinational corporations, including BT, Cisco Systems, Nokia, and Huawei Technologies. This table lists some of the members that offer or are developing AI-based solutions.

Sources: Innovation Martlesham and BTwatch.

ContactEngine
Automates outbound customer engagement across all channels and generates unique insights into the changing patterns of communication by applying demographic and intent analysis, linguistics, and ground-breaking AI principles to mass volumes of raw data. Founded in 2009.

Cortexica

Provides products and solutions powered by AI, ML, and Computer Vision for real-time image and video analysis and processing. Founded in 2008.

Diometer

Developing an intelligent, geographically based mapping engine for farmers in the office and field, incorporating the latest AI and ML techniques to integrate disparate data sources. Founded in 2018.

Extend Robotics

Developing a non-conventional drone platform with two robotic arms that is guided by virtual reality technology over 5G and uses scalable data-driven AI for future autonomy. It works as a physical avatar of the user to perform manipulation tasks remotely, such as installation and maintenance in hard-to-reach or high spaces. Founded in 2019.

Inawisdom

Uses AI and ML for predictive analytics to provide commercial insight from structured and unstructured data for businesses. Founded in 2016.

Legal Workflow

Develops and customises online legal services and workflows using automation and AI, including automated chatbots that answer legal questions and will ultimately undertake legal work. Founded in 2007.

Optalysys

Develops optical AI processors to accelerate high-resolution image analysis at incredibly fast speed and low power. Founded in 2013.

Rainbird

An intelligent automation platform that automates complex decision-making, at scale. Founded in 2013.

SightCall

Provides AR-powered, remote video assistance for enterprises to see and diagnose issues remotely, reducing truck rolls, increasing first time fix and decreasing downtime. Founded in 2007.

Stratis Security

Delivers a suite of security technologies for homes and businesses that provide visibility and intelligence of threats and measures to eliminate them.

Vyntelligence

A mobile-first, enterprise-grade short video AI and analytics platform. Field-based workforce and customers capture short-guided videos from their smartphone in the form of a "self-audit". The platform uses ML and AI to automatically label, tag and categorise the video data stream to make it searchable and actionable. Founded in 2013.

Michelle Donegan is an experienced telecoms writer and has been contributing as a reporter and news analyst for TelcoTitans since July 2020.