BT gets "serious" in negotiations with CWU and is said to have halted redundancies — for now.
Union looking to secure assurances on job security for "all" members.
Proposed ballot to go ahead in early-June if talks come to nothing.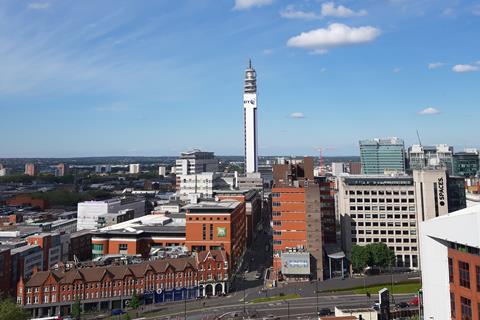 Industrial action at BT Group is — for the time being at least — on hold, after the operator agreed to engage in "serious discussions" with the Communications Workers Union (CWU) and "pause" redundancy programmes.
Over the "next three weeks", BT representatives will hold meetings with the CWU in an attempt to resolve a longstanding dispute around its streamlining activities (see below). Should the matter not be resolved the union is adamant that a ballot on industrial action would be taken at the beginning of June.
" We're around the table now and we will work 24/7 over the next three weeks to make sure we get the right deal for all of you. We want a negotiated settlement, but if that fails, we will ballot in early-June for industrial action. "

Andy Kerr, CWU's Deputy General Secretary.
Speaking on a streamed event held on YouTube, Karen Rose, CWU President, said the union is aiming to a reach a settlement that "gives (job) security to all of our members". Rose also sought to emphasise that the talks "by no means" signalled the end to the Count Me In campaign, and alongside Kerr, urged CWU workers to "keep up the pressure, keep up the campaigning, and keep up the momentum".
On the brink
The Group was facing the prospect of an imminent "national" strike. In mid-March, the union flagged intent to hold a statutory industrial action ballot, involving 45,000 members employed across BT, EE, and Openreach, over what it called an "unprecedented and sustained assault on job security" (BTwatch, #322).
The CWU premised the move on BT's apparent "unwillingness to negotiate meaningfully on key areas of disagreement". But the tangible threat of wholescale industrial action appears to have proved enough impetus for the operator to return to the negotiating table. "We (the union) don't believe BT have been taking things seriously up until now", Rose added.
It remains to be seen whether BT will buckle under pressure and agree to instigate a scaling-back of the headcount reduction programme, which was initiated in 2018 and forms a key part of the Group's long-term restructuring efforts (BTwatch, #296 and passim).
Boil turned back to a steady simmer
Under the 2018 programme, BT is looking to cut headcount by 13,000 within five years, from just shy of 107,000 at the programme's inception (BTwatch, #296 and #321–#322). Since its implementation, the CWU has consistently accused BT of adopting an "aggressive new management approach" that involves "needless" compulsory redundancies and a worsening of severance terms.
Also under fire is BT's real estate rationalisation programme BetterWorkplace, and the associated steps to cut jobs and encourage the relocation of staff (BTwatch, #316–#323).
BT nevertheless continued these restructuring efforts — which it sees as a completely necessary and important element of the Group's modernisation — despite meeting more fervid resistance after the launch of the CWU's Count Me In campaign last year. As part of the campaign, CWU members voting near-unanimously in favour of action in a Group-wide consultative ballot in late-2020 (BTwatch, #317).
In FY20–21 BT Group hired around 6,700 new employees in the UK, and over 2,000 internationally, while around 14,200 staff left the Group. Of the departures, 4,200 left as part of paid leaver programmes, and 2,100 exited as part of business divestments, with the remainder attributed to "natural attrition".

Sam Patterson is a Staff Reporter for TelcoTitans, contributing telecoms news analysis since September 2020 as part of the TelcoTitans Editorial team.